Viognier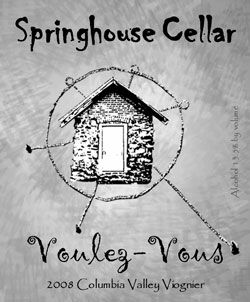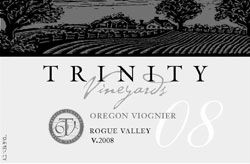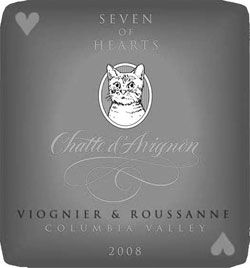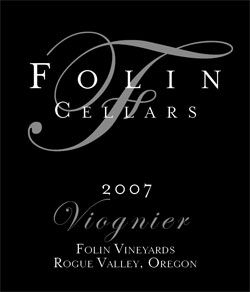 2008 Seven of Hearts Chatte d'Avignon Columbia Valley Viognier & Roussanne $20 (161 cases)
Seven of Hearts owners Byron and Dana Dooley are cat lovers. This wine's name reflects that feline fascination while also alluding to the city in France's Rhone Valley where viognier reigns among white wines and roussanne comes in a respectable second. Full-bodied and beautifully balanced, "Chatte" is a blend of 75 percent of the first and 25 percent of the second. It exhibits classic flavors of juicy tropical fruit and tasty oatmeal while also expressing an aromatic hint of prosciutto on the nose.
2007 Folin Cellars Folin Vineyard Rogue Valley Viognier $25 (150 cases)
Roses and red licorice may sound like an unusual aroma combination, but they work very well with this wine's green hay, honeysuckle and tropical fruit flavors. Creamy oak vanillin is perceived on the tip of the tongue, then persists along the sides. The whole is soft, round and well balanced with a long, satisfying finish.
2007 Springhouse Cellar Voulez-Vous Columbia Valley Viognier $18 (280 cases)
Grapes grown in the Columbia Valley were vinified by Albany-based Springhouse Cellar for this well-balanced viognier that lingers long in the mouth. Crisp, juicy apples, freshly cut grass, a hint of toasty oak and lively acidity complete the package
2008 Trinity Vineyards Rogue Valley Oregon Viognier $18
Southern Oregon is the fruit source for this vivacious viognier, which is made for Trinity's owners in Dundee by Joe Dobbes. Its spectrum of flavor profiles presents a harmonious yin and yang on the palate. Green apple, grapefruit tartness and bright acidity juxtaposed with stone fruits, butter and spice. Hints of anise offer a tasty underlying element.
The Oregon Wine Press tasting panel has selected the above wines based on overall quality and value within their respective categories. To the best of our knowledge, they are currently available in the retail marketplace, but a call to the winery or your favorite wine merchant will best determine where they may be purchased. The above wines have met the following criteria: (1) produced by an Oregon winery; (2) retail price up to $30 per 375 ml bottle for Pinot Noir and $25 per 750 ml bottle for all other varieties and blends; (3) currently available to consumers. Recommended wines were selected using a double-blind method and a 20-point ranking system for appearance, aroma, taste, balance and finish.