Non-Bordeaux-Style Reds and Blends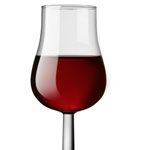 NV Abacela Red Table Wine Vintner's Blend No. 10 Southern Oregon
$16 (2,016 cases)
This everything-but-the-kitchen-sink blend of 14 varieties delivers the goods in spades. Aromas of cinammon, dried cherries and chocolate. Velvety texture in the mouth. Excellent tannin-to-acid balance. A wine that rises well beyond its breed.
2006 Dobbes Family Estate Syrah Grand Assemblage Rogue Valley
$25 (631 cases)
A good deal going on in this big, bold wine. Cherry, root beer, coffee, cola, dried herbs and leather aromas lead into rich, ripe mid-palate impressions of juicy berry laced with basil. Resolved tannins complement the forward flavors through to a long finish.
2008 WildAire Cellars Folin Vineyard Tempranillo Rogue Valley
$20 (100 cases)
Fresh rose on the nose accented by hints of alfalfa, clover, myrtle and bay leaf. Flavor profile combines yummy strawberry and blueberry with clover honey offset by mineral earthiness.
2007 Abacela Syrah Cuvée Umpqua Valley
$19 (215 cases)
Heady aromas of dark cherry, cranberry and crab apple entice. Silky tannins, dark fruit, and a touch of oak deliver. Not a big Syrah but a satisfying one.
2007 Hawkins Cellars/Methven Syrah Columbia Valley
$20 (150 cases)
Initially driven by an engagingly complex perfume that presents intertwined aromas of cocoa, vanilla and blackberry, the wine kicks into full gear on the palate with sweet, plummy fruit that makes for a delicious mouthful.
2007 Abacela Tempranillo Cuvée Umpqua Valley
$20 (1,876 cases)
Tantalizing caramel and coconut lead into the rich, soft, creamy texture of an immediately appealing wine that begs to be enjoyed now but could bring further reward from another year or two in the bottle.
2007 Vitis Ridge Maréchal Foch Willamette Valley
$18 (260 cases)
This French-American hybrid has yielded a deep, dense Oregon example with charming character. A piquant, floral nose precedes coffee, cherry and cedar — three quintessential wine flavors
NV Sokol Blosser Vineyards Meditrina American
$16 (18,004 cases)
Going boldly where almost no one has gone before, Meditirina blends California, Oregon and Washington grapes and comes up with a youthful, nicely balanced blend for near-term drinking. Syrah, Zinfandel and Pinot Noir are there. Leather, earth, briar and dried berry are the result.
2007 Abacela Estate Dolcetto Umpqua Valley
$25 (437 cases)
Profoundly purple is almost an understatement here. Raspberry, coffee, chocolate and black pepper mark the aroma, then form a wave of flavor harmonized by bright acidity. Rich and well balanced, but still needs time to get past youthful hardness.
The Oregon Wine Press tasting panel has selected the above wines based on overall quality and value within their respective categories. To the best of our knowledge, they are currently available in the retail marketplace, but a call to the winery or your favorite wine merchant will best determine where they may be purchased. The above wines have met the following criteria: (1) produced by an Oregon winery; (2) retail price up to $30 per 375 ml bottle for Pinot Noir and $25 per 750 ml bottle for all other varieties and blends; (3) currently available to consumers. Recommended wines were selected using a double-blind method and a 20-point ranking system for appearance, aroma, taste, balance and finish.