Inspired by Italy
Winery and restaurant embrace heritage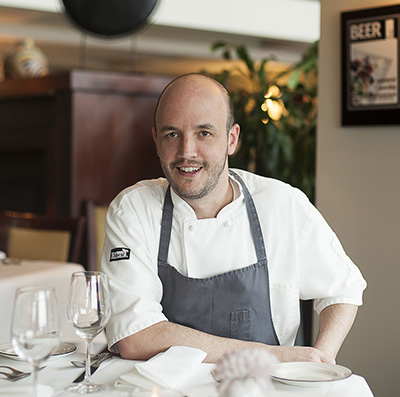 Justin Wills' Sorella
Justin Wills. It's not a very Italian name, but the chef/owner of Sorella (Italian for "sister") has roots tracing back not so very distantly to the Friuli region of northeast Italy.
"My grandmother was born in the States in 1920," Wills explained. "Her parents emigrated from Friuli — two towns, San Josephine and Trieste — around 1918."
In America, his ancestors settled on the south side of Des Moines, Iowa, along with a number of other Italian immigrants.
"It was a very cool way to grow up, a very food-driven community. We had big dinners with family all around, 50 to 60 people — my family in Des Moines is huge!" Wills added. "My grandmother was always cooking, and I was always eating. She's most of the reason why I wanted to be a chef."
Sorella is the second restaurant for Justin and his wife, Stormee. The couple also own Restaurant Beck. They're present at each restaurant every day, bouncing between Beck in Depoe Bay and Sorella, located about 15 miles away on Nye Beach in Newport.
Sorella specializes in simple Italian food such as pizza and pasta. It's casual, red-and-white-checkered compared to white-tableclothed Beck.
"The pastas are hand-rolled, and everything is made in-house with ingredients as local as possible — same as how it is at Beck," Wills said.
But that's where the comparisons end. Sorella seats 80 people, about three times more than Beck's capacity, and most menu items are under $20, whereas the seven-course tasting menu with wine pairings at Beck runs around $140 per person.
The two restaurants seem hardly related, but Sorella was actually spawned at Beck, where, on Sunday nights, Wills would transform the regular tasting-menu format to a family-style Italian dining experience. Those evenings were inspired by his "selfish desire to have good Italian food, what I grew up on."
Wills has cooked around the country, from New York City to
Dallas and Denver, yet something about the Oregon Coast has always resonated with him.
"I've lived in big cities, but it's relaxing here. I like the rainy weather," he said. "I like it doesn't snow — being from Des Moines — and the summers aren't hot. I like going foraging and fishing down on the Nestucca with my father-in-law."
Family is very important for the Wills. The couple has two young children. Restaurant Beck was named after their first-born son, Becker, 7, and Sorella is named after their daughter, Isla, 2 — "as in Becker's sister and the sister restaurant to Beck," Wills explained.
"We want people to bring their families in here, but we're not going to serve Ranch dressing with our pizzas."
Indeed, that wouldn't be very Italian at all.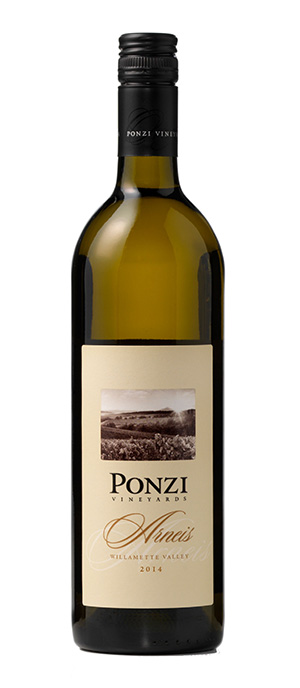 Ponzi Vineyards Arneis
With summer firmly in the rearview mirror, gone, too, are the days of über-chilled, crisp white wines. And yet it's not quite time for the hearty reds of winter either.
Fall is the perfect time to drink Arneis. Aromas and flavors recall ripe Bartlett pears, marzipan and dried chamomile. It pairs exceptionally well with almost any seafood, from octopus to smoked salmon, and harmonizes with a wide range of appetizers. It even complements entrées of fleshy white mushrooms or pork.
But Arneis [ahr-NAYZ] is rare in these parts. The white grape isn't grown much outside Italy. Its Pacific Northwest origins trace back to 1994, when Ponzi was the first winery to release an Arneis produced in the U.S. In 1991, Dick and Nancy Ponzi brought back cuttings of Arneis from a visit to the Currado family of Vietti Winery in Piedmont, and planted them at their recently purchased Aurora Vineyard.
Arneis translates as "little rascal" in Piemontese dialect, so named because it can be challenging to grow. Historically that difficulty arose because the better-situated vineyards were planted with the all-important red Nebbiolo grape, leaving the lesser sites for Arneis. With interest in the region's wines peaking in the 1990s, Arneis — dubbed "white Barolo" — found new favor and production quadrupled. Today, more than 1,500 acres are under vine in Italy.
Traditionally, Arneis was planted more in an effort to attract birds and bees away from the red grapes rather than for its actual quality for drinking. Also, a small amount of Arneis (2 to 5 percent) is commonly added to the Nebbiolo wines of the region to soften their harsh tannins, similar to the way Viognier is added in very small percentages to Syrah.
Yet, on its own, Arneis can be a lovely wine. If this year's harvest is any indication, Ponzi's success in making the misunderstood white will continue.
"[It's been a] beautiful year for Arneis at Ponzi's
Aurora Vineyard," said winemaker Luisa Ponzi. "Normally, it's one of the last varietals we harvest. The Arneis fully enjoyed this early vintage with plenty of sun and the ability to mature fully and completely. Arneis is normally frustrating in its inconsistent yields and ripening pattern, but 2015 gave us both a full crop and optimal ripeness.
"Aromas of fresh peach filled the winery on the day we pressed — always a great sign for making a really delicious Arneis."
Arneis Sparks the Appetite
Entrée specials at Sorella have featured cornmeal-crusted rockfish and braised pork shank, both of which would pair well with Ponzi's Arneis. "That wine is kind of unctuous, so it can stand up to something big," Wills said. "Pasta with smoked fish or chanterelles would go really well. Seafood is probably the king or queen of pairings. Vitello tonnato (poached veal with tuna sauce) would be the absolute classic from the Piedmont region, or olive oil-poached tuna with capers — all that briny stuff would go great and be very traditional."
Peter Szymczak has written about food, beverages and culinary travel for Northwest Palate, The Oregonian, Sip Northwest and other publications. He lives in Portland.