Chehalem Mountain Acquired
California winemaker buys 75 acres where Dick Erath first planted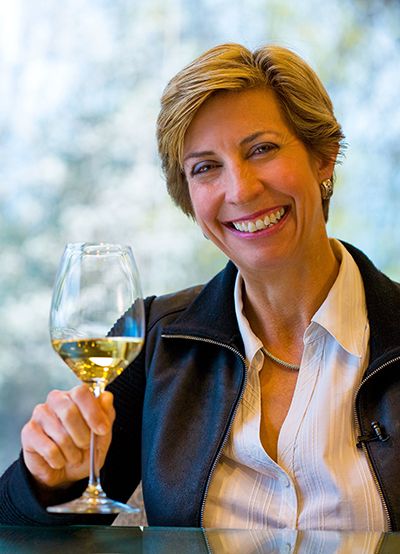 By David Bates
Not that we needed more evidence of California farmers' interest in Oregon real estate, but another major sale recently went through that includes one of the oldest Pinot Noir-producing vineyards in the northern Willamette Valley.
California winemaker Judy Jordan has purchased Chehalem Mountain Vineyard in Yamhill County, which was the first site where Dick Erath of Erath Winery planted grapes in the late 1960s. It encompasses 75 acres, 35 of which produce Pinot Noir, Pinot Gris and Chardonnay.
The larger piece of Jordan's plans for Oregon lies a few miles to the southwest, the 176-acre Eola Springs Vineyard in the Eola-Amity Hills AVA, which is planted to 72 acres of Pinot Noir and Chardonnay.
Jordan is the founder of J Vineyards, a 150,000-case operation she sold to California wine behemoth E & J Gallo earlier this year. She is also the daughter of Tom and Sally Jordan, founders of Jordan Valley Vineyards.
Prices weren't disclosed, but the Chehalem Mountain site was listed earlier this year at $1.25 million. Planted vineyard land typically brings about $60,000 an acre in this area and $50,000 an acre in the Eola-Amity Hills.
According to the Santa Rosa Press-Democrat, Jordan also bought the Sage Canyon Vineyard in California's Napa Valley, and created the management company Capra Co. to oversee her new properties — and more may be forthcoming. She reportedly plans to establish a nonprofit mentorship program for youth ages 13 to 15 — probably one with a "strong viticulture component."