Wine Like It's 1899
Illahe pays homage to bygone days of winemaking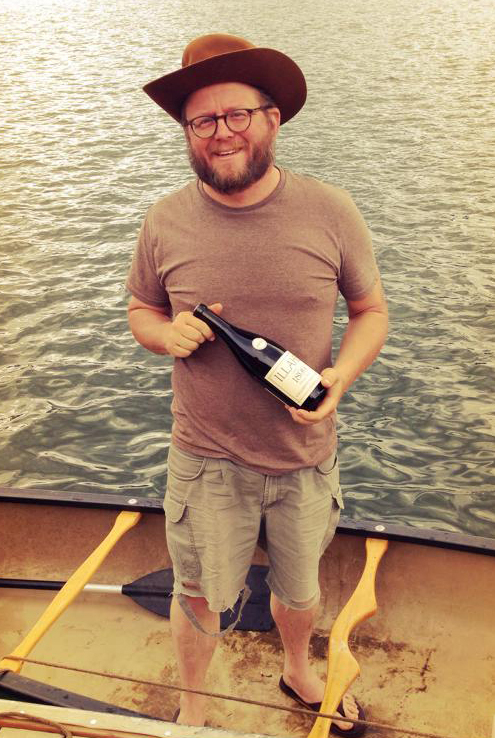 By OWP Staff
Illahe's Project 1899 2013 Pinot Noir, made using old-time winemaking practices without the aid of electricity or modern machinery, recently was delivered to the winery's distributor, Casa Bruno, in Portland. The method of transportation? Canoe, of course, on the Willamette River.
"The four-day journey highlights the difficulties our predecessors faced," explained Illahe co-owner/winemaker Brad Ford. "It also marks the end of summer and the beginning of our next bountiful harvest."
Since the 2011 vintage, Project 1899 has had one goal: Bring to market a wine without relying on any modern conveniences. The means to that goal? Not a whole lot. No electric pumps. No destemmer. No packaged yeast. No forklifts. No plastic or stainless steel. And no electricity. At all. In other words, nothing much more than grapes, barrels and brawn contributed to making Project 1899.
Ford stated, "Our goal [with this wine] is staying true to the varietal characteristics using minimal intervention and without the use of additives, enzymes, filtration and concentration machines — and the like — and still produce a beautiful, clean, complex wine.
During harvest, the grapes are brought to the winery by Illahe's Percheron draft horses, Doc and Bea. The fruit is then hand-sorted and hand-destemmed into a wooden fermenter, where it undergoes native fermentation.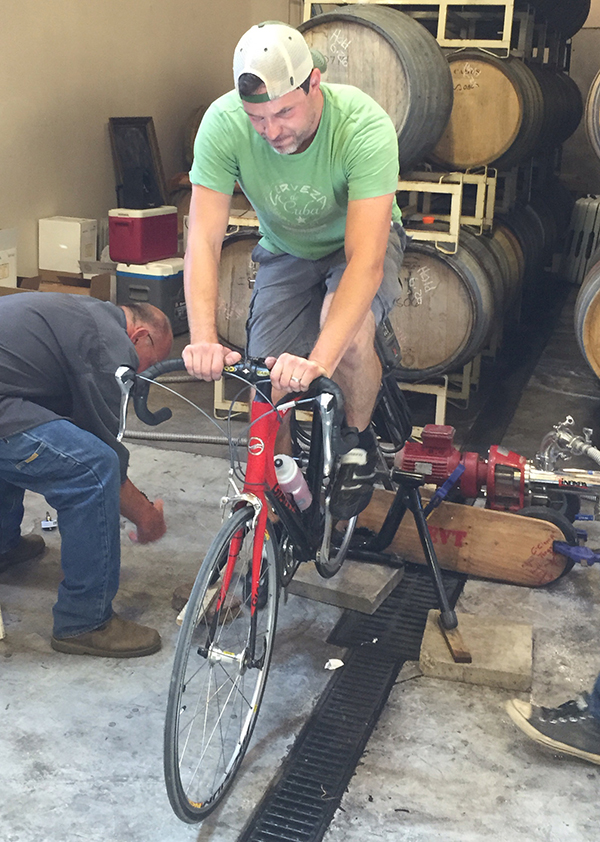 Illahe presses the wine by hand in a wooden basket press, and racks it to barrel using a bicycle-powered pump. They hand-bottle, hand-cork and hand-label the wine — using an antique wood labeling machine courtesy of CCL Label in Portland. Once the wine is finished, they transport it to their warehouse by horse.
For the 2013 vintage, the final step in the Project 1899 process commenced Aug. 28, 2015.
Time for delivery.
The Illahe winemaking crew packed up four cases — 170 total produced — of Pinot Noir via horse-drawn wagon to the banks of the Willamette River in Independence. The next morning, the crew paddled canoes north en route to Portland until nightfall, when they camped on a small island near Dayton.
Sunday, they continued their journey by canoe, camping overnight at Champoeg State Park. The next day, the crew paddled to Portland — with a brief portage via cargo bikes around the falls at Oregon City — bivouacking nearby for the night.
Finally, on Tuesday, Sept. 1, Illahe met with reps from Casa Bruno at the dock under the Hawthorne Bridge. The Casa Bruno team then took the wine by bike to their warehouse located at on S.E. Alder Street.
All in all, Illahe paddled, biked and horse-hauled approximately 100 miles for this business transaction, one that's definitely for the history books.
For more information, please visit Illahe's website at www.illahevineyards.com.