Going LIVE
Certification program sets science-based standards for greener, greater good
Just as wine can be considered complex, the processes and practices leading to the bottle are just as layered, filled with numerous determinations from vine to vinification. For members of LIVE, decision-making delves even deeper as they are guided by science while focused on a greater good — ecologically and socially — and certified to prove it.
Founded in 1995, LIVE certifies vineyards in Oregon, Washington (joined in 2006) and Idaho (2012) as a nonprofit, independent third-party organization using international guidelines for sustainable viticulture and enology practices — winery certification started in 2008. Rigorous protocols are set by the IOBC (International Organization for the Biological and Integrated Control of Noxious Animals and Plants), which accredits LIVE annually.
"Our relationship with IOBC is extremely important; it is a way that we can have third-party accreditation of our standards without self-certifying," explained Chris Serra, LIVE executive director. "They create guidelines and recommendations; then the growers give back their expertise in regard to regional issues or maybe the proposal of new rules."
This back-and-forth makes LIVE work and unique.
"Fundamentally, LIVE is not a bunch of rules but a concept of putting your own intellect, your own observations, your own ideas into vineyard management in a holistic way and in a social and environmental context," said Barb Bond, LIVE education officer and owner of Bois Joli Vineyards, at the 2015 membership meeting held at The Allison in Newberg on April 7. "When we go through the checklist every year, it feels like a bunch of rules, but for LIVE to really work, it has got to come from you, your knowledge, your intellect. It is a constantly evolving process."
For aspiring and current members, LIVE begins with the checklist, a self-assessment performed by the vineyard or winery using a scoring system based on items that are "required," "mostly required" and considered "bonus." For vineyards, a detailed annual report of pesticide, fertilizer and irrigation is compulsory; a report of energy, water and enological material usage is mandatory from wineries. All members must be prepared to provide proof of compliance; inspectors — ensured they have no commercial interest in the applicant winery's AVA (American Viticulture Area) — are sent to verify the answers.
What is LIVE proving? Claims to specific IP (Integrated Production) and IPM (Integrated Pest Management) practices. In other words, sustainability — the more consumer-friendly term.
"IPM is about using all the tools in your toolbox to manage the farm and not just relying on chemistries like in conventional farming," Serra said.
Yet, unlike USDA Organic or Demeter Biodynamic, LIVE permits synthetic alternatives, but these products must be approved by the IOBC, which rigorously and repeatedly evaluates them for their proper place within an IPM program. They assess toxicity to beneficial insects, fish and other wildlife, selectivity, persistence in the soil and water, and more.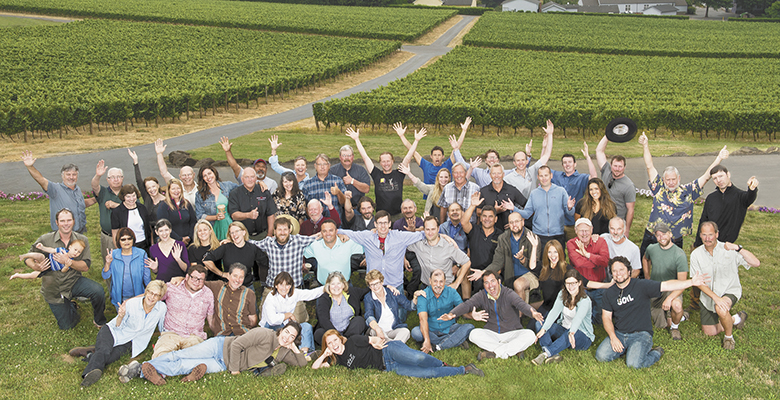 "Members can use these specific tools that have been vetted as the option with the least potential negative impact to the environment," Serra explained. "And in some cases, this option is the synthetic one determined from conclusions drawn by university researchers."
For example, copper. Yes, it is a natural fungicide, but through IOBC research, copper has been discovered an extremely persistent material that builds up in the ground, causing toxicity in soil and micro-organisms, and creating problems with fish. Serra adds, "It is not as effective as some of the other softer synthetic alternatives, so is it counter-intuitive to say because copper is a naturally occurring element, it should be O.K., when trusted experts are saying copper is moderately effective and highly toxic."
Before LIVE members resort to using any chemistries, they must apply other tactics first — cultural and biological controls — such as leaf pulling for powdery mildew or planting a cover crop to attract beneficial insects, which, in turn, drives down the rate or need for insecticides.
"It's a progression and a change in mindset that LIVE is trying to achieve," Serra said. "Anything you do in a mono-culture, such as grapegrowing, is going to have some impact on the land, so the point of LIVE is to bring that impact to as low a level as possible."
To aid in the reduction of synthetics, LIVE members are encouraged to use PRiME (Pesticide Risk Mitigation Engine), developed at Oregon State University's Integrated Plant Protection Center for use in Northwest vineyards.
Don Crank, LIVE's current chair of the board and winemaker at Willamette Valley Vineyards, believes PRiME is one of the most important developments in the program over the last few years. "It allows vineyard managers to use the results of many other agricultural endeavors to calculate the specific pesticide risk footprints on birds, fish, small mammals, aquatic invertebrates, algae and human bystanders."
A decrease in inputs, or negative impact, is the greater mission of LIVE, but improvement to landscapes has demanded greater focus lately. At this year's annual membership meeting, OSU instructor Matt Shinderman spoke about the importance of biodiversity.
"From a biodiversity perspective, it does little for us to think about an individual property, unless we are also thinking about the role that property plays in the surrounding landscape and vice versa," Shinderman said. "How can we do things on a specific property that can contribute to the larger scale initiatives?"
Shinderman says functional connectivity, creating habitat patches linking ecosystems, is one method to create greater biodiversity.
"The farther away a patch is to a similar patch, the likelihood of beneficial insects decreases," he explained. "If we want to have organisms move across a property, then we have to think about incorporating habitat patches throughout that property as connections."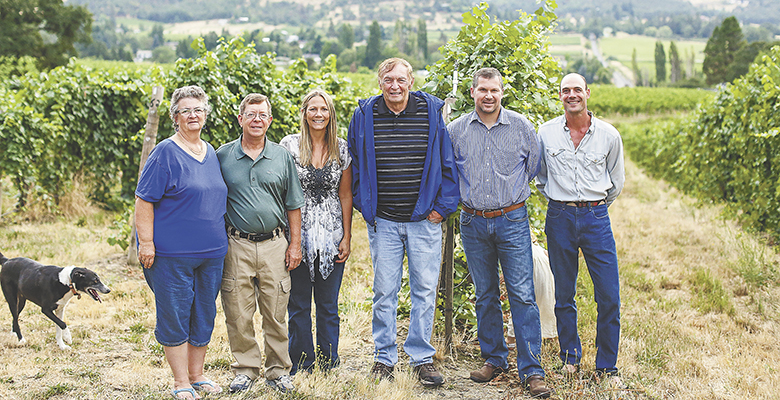 LIVE's focus on the greater landscape and certification of the entire farm sets itself apart from Organic certification. This is made possible by a partnership with Salmon-Safe, a nonprofit organization working to protect West Coast watersheds.
"With Organic certification, you can certify a single block of Pinot Noir, for instance," Serra said. "They are not talking about landscape-level system of sustainability. [Organics] is more of a food standard than it is a farm standard like LIVE."
"LIVE certification really is much better fitted to our particular agricultural reality, as Organic certification is both too restrictive and too generous as it attempts to certify all types of agriculture nationwide," Crank added.
While USDA Organic relies on groups like Oregon Tilth to certify, LIVE does both certification and the setting of standards. In order to achieve this, LIVE must rely on a number of volunteers and donations to accomplish everything they do. Serra counted roughly 70 volunteers — for just one year's work — made up of almost all members. They are what make the organization work. And the group has never been stronger.
As of July 2015, LIVE counted 272 certified vineyards — 247 in Oregon; 24 in Washington; and one in Idaho — translating to 10,415 vineyard acres and 24,394 farm acres. On the winery side, 30 facilities are certified in Oregon and four in Washington. These numbers reflect current certifications, but many are in the works.
Certification comes at a cost, but LIVE works with its members by using a sliding scale for annual dues determined by acreage or case production. Along with the one-time application fee, members can expect inspection costs based on a three-year cycle. For a vineyard 20 acres (or less), the first year will cost about $800; a winery of 5,000 cases (or under) will pay $900. The cost greatly decreases after initial certification is established — wineries take one year; vineyards take two — except for the year in which inspection is scheduled.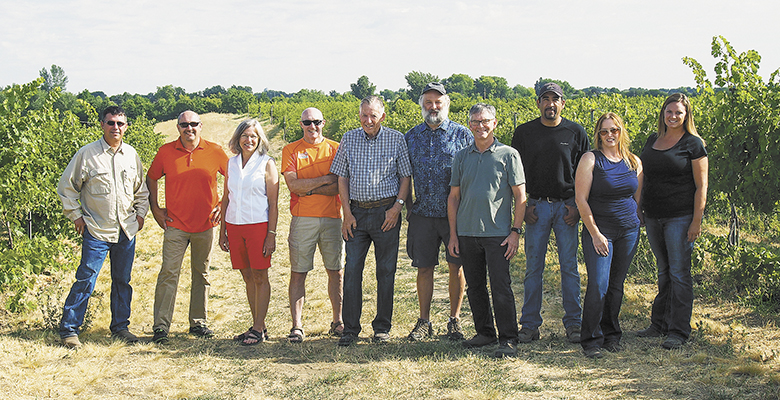 To help facilitate the process for vineyards, LIVE recently introduced a "fast track" option.
"You can get certified in one year instead of two," Serra explained. "If you wanted to get 2015 certification, you would have to supply LIVE with 2014 and 2015 records and pay the dues for both years; and you would have to pass both years.
"Under the traditional path, you are allowed a little leeway in the first year," he continued. "So you would be certified in 2016, but in 2015, you would be allowed a few non-compliances that you can resolve by 2016.
"We try to make things as easy as possible but still be rigorous and meaningful with the highest level of integrity."
LIVE's credibility makes its certification work, but Serra says members and prospective ones, too, continually ask — as they should — about the program's value. What is in it for them? Why should they undergo the lengthy process?
"It is a business investment as much as a social and environmental investment in altruism," Serra explained. "You have to give people something for their money, their investment and their time. It could be more money for grapes, more money for wine, or more visibility and market access.
"If all other things are equal on the shelf, and you have one bottle that is certified and one bottle that is not, you want the consumer — or the distributor or restaurant — to choose the certified one. It's a Herculean task to persuade the market to think that way.
"There are only so many minutes or seconds that you have to sell a wine, and most people will only look at the front label while the certification is usually on the back. Unless someone is turning it around like a cereal box, they are not going to notice the icon and use it as a deciding factor. So it is up to us to convince the distributors and sales channel that it is a valuable thing."
Members are eager to evangelize LIVE, but there is no need to convince members like Crank that the program has its own inherent value.
"LIVE certification, whether in the winery or vineyard, is really an invitation to an ongoing conversation about how to grow and make quality wine in a way that respects our environment and the people who live within it."
For member Daniel Sweeney, owner of Quail Run Vineyards in the Rogue Valley and LIVE vineyard certification technical committee chair for Southern Oregon, certification is more than simply a marketing tool.
"It's important to be a member of LIVE for many reasons," he said. "Accountability in farming and resource usage is a primary reason. Sustainability is a part of the larger Oregon 'brand,' and it's important to have a visible, united and credible regional accreditation."
LIVE is accomplishing that and far more.
For the latest about LIVE, visit www.livecertified.org