Incubation Station
Willamette Valley CookSpace helps aspiring chefs to market
By Jim Gullo
Let's say you make meatballs. Really good meatballs. Meatballs that make your friends gasp, drop their forks and say, "Rocco, you really should be selling these meatballs. You'd make a fortune."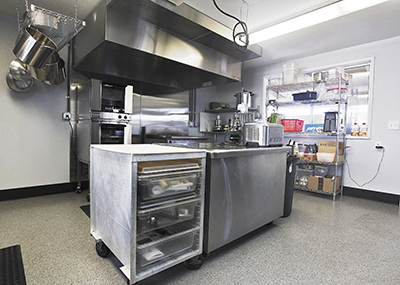 Well, that's simple for them to say, because as anybody who has tried to start a food business will tell you, it's not quite that easy. There are all kinds of hurdles to clear between creating that perfect food product — "Rocco's Amazing Meatballs" — and having a successful and sustaining food business — "Rocco's Balls o' Fire Franchises in 47 States and China."
There is the paperwork hurdle, the packaging hurdle, the kitchen hurdle, the scaling and staffing hurdles, and any number of other considerations that will make Rocco crawl under the table, wishing he had never seen a meatball.
Enter Lynette Shaw and Lynn Van Horn, and their new business, Willamette Valley CookSpace. Based in Carlton, CookSpace offers the first commercial kitchen available for hourly rental in this part of Oregon wine country, and combines it with business advice and product development strategies for aspiring food marketers.
In short, the valley's first food incubator has been born, filling a niche in the local food service industry that has been, up to now, surprisingly absent.
"We've been food producers," says Shaw on a recent morning in the CookSpace kitchen, where Van Horn was stirring a pot of creamy base for bourbon-bacon-goat-cheese ice cream pops. "We can show people efficiencies. Our hope is to get people launched and out there in the marketplace."
Shaw brings years of experience from Republic of Jam, the specialty preserves company she and Amy Wilder created in Carlton in 2010 after falling in love with the Willamette Valley and relocating from Minneapolis.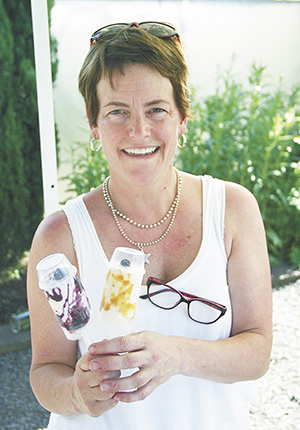 The two were so impressed by the fresh fruit sold at the McMinnville Farmers Market they began to buy flats and do everything from baking pies to canning. They began to experiment with flavor combinations — "I don't really like the taste of sugar," admits Shaw — to reduce the sweetness and enhance the fruit flavors in preserves.
Products were born, like strawberry-basil and cherry-tarragon jams, and the two soon had their own booth at the market. Now, the business produces 25,000 jars of 400 different products sold at a busy retail space on Carlton's Main Street.
With expanding production and sales to retail outlets in the region, Lynette Shaw's son, Charlie, has relocated to the valley to manage the business while she devotes her energy to CookSpace.
Van Horn brings a lifelong love of food and cooking to the business. A native of Tennessee, she received a degree in biology at Penn State University and then moved around the country with her Air Force husband, finally settling in Portland before discovering wine country and Carlton in recent years.
"I have a real interest in food in general," she says, "and in finding ways to be creative in the kitchen." Besides working with Shaw on Goatopia, a line of goat-cheese based products, she will assist CookSpace clients with production, recipe testing and recipe creation.
The kitchen is outfitted with a six-burner Vulcan stove with hood, two new commercial baking ovens, a dishwasher, refrigerators and freezers, and a rack of shiny new pots and pans. Rentals are available around the clock for fees ranging from $11 to $20 an hour.
Outside is a greenhouse where patrons can use to grow their own seasonal produce. The first customer for CookSpace, besides Shaw and Van Horn themselves, who are developing a line of goat cheese products called Goatopia, is Rekha Loomba, who creates Indian chutneys and specialty foods for a brand she calls Mayur.
Besides offering the physical space, CookSpace also advises clients on everything from Oregon Department of Agriculture compliance and licensing issues to packaging and promotion.
"There are lots of opportunities out there to sell and introduce products," says Shaw. "Wineries, festivals, events, farmers markets; we can help people nurture their ideas along and succeed."
Somewhere, Rocco is crawling out from under the table, suddenly ready to roll some meatballs.