Real Food Find
Applegate Valley artisan store celebrates local bounty
By Sarah Lemon
While wineries abound, artisan foods are scarce along Southern Oregon's Applegate Valley Wine Trail.
Fortunately, for travelers and residents alike, Whistling Duck Farm sells snacks, picnic fixings and organic groceries at its new store in the heart of this remote region.
"We basically have in our store what we have in our pantry," says farmer and store co-owner Mary Alionis. "It's just a place to get real food."
Fresh and preserved vegetables picked a few steps from the Highway 238 store are its main inventory. Coolers and freezers boast eggs, cheeses, locally raised meats, wild-caught seafood, bone broth and pastry dough, all produced by local businesses. Shelves stock staples from such brands as Annie's Naturals, Organic Valley, Bionaturae and Spectrum.
"It's all organic," says Mary, who also offers oranges, avocados and strawberries for customers who spend their week's grocery budget at Whistling Duck.
Some shoppers make the 60-mile round trip from Ashland for items rarely seen in retail settings outside the circa-1947 hay barn that Mary and husband Vince remodeled to replace their self-serve farmstand.
"We have these renegades who don't buy online," says Mary. "That's why they're in our store."
Renegades from conventional farming, Mary and Vince pioneered community-supported agriculture in the Rogue Valley and were farmers market fixtures for more than two decades. Opening their own 1,000-square-foot store freed the couple from transporting their harvest to markets several times each week.
"It's become close to a full-time job," says Mary.
Whistling Duck still wholesales to Ashland and Medford food co-ops. And the farm's flagship product, organic salad mix, remains as popular 23 years since Mary and Vince first packaged it for Rogue Valley grocers and restaurants.
"We still sell an enormous amount of greens," says Vince.
Vying for best-selling status are 25 varieties of kraut, kimchi, relish, paste and hot sauce that Mary ferments from her farm-fresh vegetables. Whistling Duck also touts its "brine shots" as refreshments rich in probiotics, along with locally brewed Rogue Kombucha.
---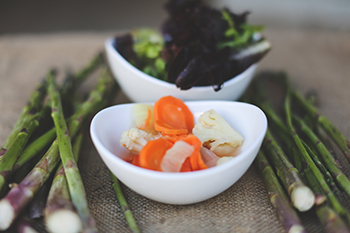 Farmstead Fermentaria Edgy Veggies
Lightly spiced with red pepper flakes and Redmond Real Salt, Edgy Veggies mingle organic cauliflower, carrots, onions and garlic from Whistling Duck Farm. Among the Farmstead Fermentaria's 25 recipes, customers favor this take on Italian giardiniera. $8 (16 ounces)
---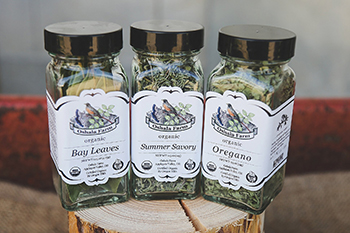 Oshala Farm organic herbal teas and culinary herbs
Medicinal herbs grown and hand-blended on this Applegate farm are featured in nine loose-leaf tea blends. Certified organic Oshala Farm also dries and bottles rosemary, sage, savory, marjoram, coriander, oregano and bay leaves. Teas: $8 (1.75 ounces); herbs: $7 (3 ounces); www.oshalafarm.com
---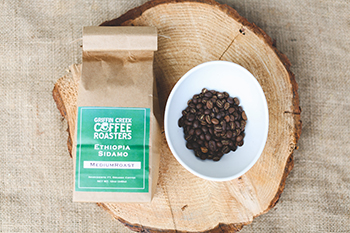 Griffin Creek Coffee Roasters Ethiopia Sidamo
Fair Trade organic beans are roasted in small batches in Ashland. A bestseller at local food co-ops, this medium-roast coffee has an intensely fruity aroma. Single-origin coffees and blends usually sent out the same day customers place an online order. $12 (11 ounces); www.griffincreekcoffee.com
---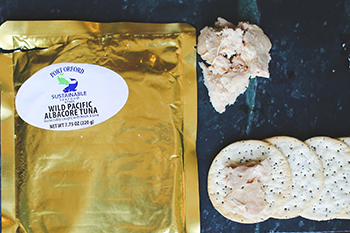 Port Orford Sustainable Seafood Wild Pacific Albacore Tuna
Vacuum-sealed in foil pouches, this hook-and-line-caught tuna tastes fresher than canned. Halibut, salmon, rockfish and crab are among other species fished by small day boats based in tiny Port Orford, the contiguous states' most westerly town. $5.50 (7.75 ounces); www.posustainableseafood.com
---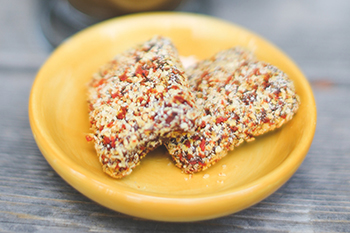 Shabobos Pineapple Coconut Goji
Gluten-free, vegan, raw-chocolate treats are packed with goji berries' natural vitamins and minerals, and chia seeds' fiber and essential fatty acids. Pairing well with wine, Shabobos are available in several Southern Oregon tasting rooms. $4.25 (2 ounces); 541-840-5053; organic.intervention@yahoo.com