June News Briefs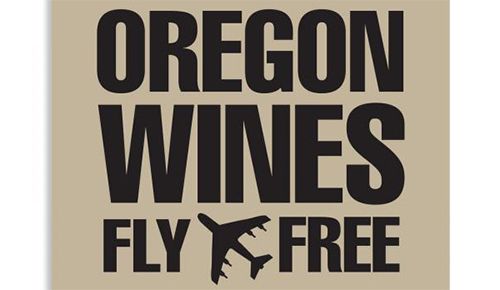 Program Continues Its Flight
The popular Oregon Wines Fly Free program has been extended through 2017. The program encourages visitors traveling from Oregon on Alaska Airlines to bring a taste of Oregon home by checking a case of Oregon wine for free.
Through collaboration between the Oregon Wine Board, Travel Oregon and Alaska Airlines, Oregon launched the unique program September 2013. Today, more than 300 Oregon wineries participate.
The promotion applies to departures from four Oregon airports: Medford, Redmond/Bend, Eugene/Springfield and Portland, as well as from Walla Walla, Washington.
For more information and a list of participating wineries, visit www.oregonwinesflyfree.org.
New Site for SOWA
The Southern Oregon Winery Association has launched its new website, www.southernoregonwines.org, offering improved access to the diversity of wine regions and wineries that make up the Southern Oregon AVA (American Viticultural Area).
The site is organized by geographic region, including sub-appellations Rogue Valley, Applegate Valley, Umpqua Valley and Elkton Oregon, as well as the Illinois Valley region. Interactive maps guide visitors to wineries in each area.
A searchable database helps visitors find a winery with categories such as tasting room, tours and outings, picnic area and ADA accessibility.
Additional content will be added to the website in coming weeks including lodging and dining information and an events calendar. Visitors are invited to follow #southernoregonwines to share their experiences.
More than 100 wineries are part of the AVA.
Deepwood Jazz
The Deepwood Wine & Jazz Fest is tuned in for another celebration. This year, guests can enjoy wine and food from local wineries, breweries and restaurants while tapping their toes to Afro-Cuban beats by Island Jazz Quintet and a great mix of Latin jazz from Picante, Saturday, June 27, from 4 to 9 p.m.
Wineries include: Abiqua Wind Vineyard, Ankeny Vineyard, Arcane Cellars, Bradley Vineyards, Cubanisimo Vineyards, D'Anu Wine, Hanson Vineyards, J. Wrigley Vineyards, Noble Estate Vineyard, Willamette Valley Vineyards and Wine Fauve
For more about the event, include a list of other vendors, please visit www.historicdeepwoodestate.org.
Kelly Matthews Fundraiser
On May 30, guests gathered at Del Rio Vineyards to raise glasses and funds for Kelly Matthews, the founder of Tumor Hater, Inc.
Matthews has a rare medical condition called Neurofibromatosis Type 1 (NF1), which has caused innumerable amounts of tumors to grow on her nerves. During the spring of 2009, a friend offered to help raise funds to alleviate Matthews' mounting medical bills. It was at that first fundraiser, a yard sale, that Matthews developed the phrase "Tumor Hater."
Subsequently, she created a nonprofit, based in her home town of Medford, that sells Tumor Hater products to raise money as well as hope in others. To date, her nonprofit has raised more than $19,824 and sponsored three heroes.
Even as her fifth surgery is scheduled, Matthews has legally waived her rights to benefit monetarily in any way from Tumor Hater. Her purpose was driven by her compassion for others. On May 30, Del Rio and the surrounding community sought to capture a bit of that compassion as they hosted a benefit solely for Matthews.
If you would like to learn more about the fundraiser, visit www.kellymatthewsfund.com.