History in the Cheesemaking
American creamery marks 150 years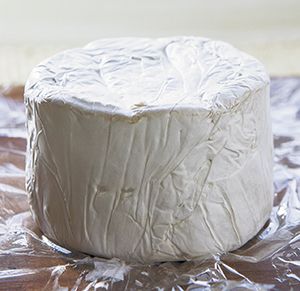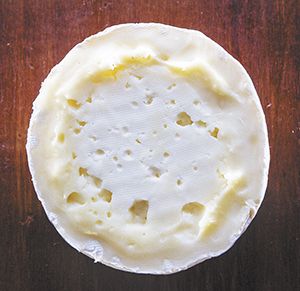 While most companies celebrate anniversaries after a decade or two in business — a great accomplishment, indeed — it is quite mindboggling to hear of an American company celebrating 150 years of continuous production, especially in the world of artisan cheese.
Marin French Cheese is marking such a milestone this year; founded in 1865 in Petaluma, California, it is the oldest, continuously operated cheese company in the country — for reference, this is the same year the Civil War ended and Lincoln was assassinated. After an arduous eight-month migration west from Illinois, founder Jefferson Thompson purchased a 700-acre dairy ranch in Petaluma. There, he produced butter and cheese and shipped them downriver and across the bay by steamer to San Francisco.
During the boom years, an egg shortage left the dock workers in the busy port looking for other sources of protein to fuel their efforts. Thompson solved the dilemma by introducing Breakfast Cheese. It was an immediate hit with the workers, many of whom were of European descent and already knew quality cheese.
Early in the 20th century, the company garnered additional fame for their surface-ripened French-style brie and Camembert produced under the Rouge et Noir label, beginning in 1906.
Over the next 133 years, Thompson and his descendents operated the creamery, until 1995, when rancher and developer Jim Boyce acquired the business, bringing a new vision — but retaining the time-honored recipes — to the Marin County icon. He modernized the plant and marketed the products to retailers throughout the U.S. and abroad, requiring even more expansion.
Boyce also entered national and international competitions, including the World Cheese Awards in London in 2005, in which Marin French Cheese won Best of Show for Triple Crème Brie, a groundbreaking accomplishment — Boyce likens it to the 1976 Judgment of Paris when Stag's Leap Cabernet topped French entries. This upset victory — the only gold awarded in the category that year — put the revived creamery on the world cheese map.
Boyce's tenure ended with his untimely death in 2010. The following year, the company was acquired by Laiteries H. Triballat, a family-owned French company producing AOP (Appellation d'Origine Protegée) cheeses at 15 creameries in France.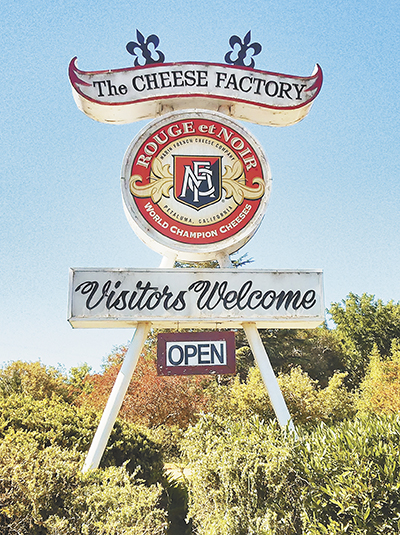 The latest ownership invested in further modernizing the creamery, improving production and aging facilities and developing new packaging while maintaining the handcrafted hallmarks of Marin cheese.
Today, the creamery sources Jersey, Guernsey and Holstein milk from five local dairies to make a variety of soft and ripened cheeses. In addition, a sustainable ethos has been adopted, integrating beekeeping, pig farming and organic row crops to create a fully integrated farm ready to take on the challenges in today's world of agriculture.
Marin French Cheese continues to win awards and produce American original cheeses like the tart and tangy Breakfast Cheese, rich and satisfying Triple Crème, the pungent Schloss, alongside new cheeses like Truffle Brie.
The creamery's products are among the most readily available soft-ripened cheeses made in America and are worth seeking out. Add a glass of bubbly — mostly dry with bit of residual sugar pairs best — and toast Marin French Cheese's amazing 150 years and counting.