Kickstarted
Entrepreneurs launch wine products via crowd-sourcing
Since Kickstarter's beginning in 2009, 8.3 million people have pledged more than $1.6 billion successfully funding 82,000 creative projects, including art, comics, crafts, dance, fashion, film, food, games, journalism, music, technology, theater and many more, including wine. For the following companies, Kickstarter was key to initiating and marketing their now thriving businesses.
---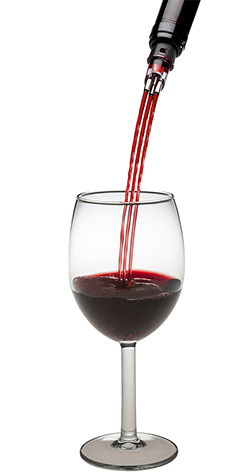 TRIbella
Decanting made beautiful and a breeze with TRIbella, the newly patented triple-stream wine aeration device both drip-free and easy to clean. TRIbella is sold with a compact carrying case, making the perfect pour possible at home and beyond. Designed by Skip Lei in Portland. $40; www.tribellawine.com
KICKSTARTED: June 4, 2014
384 backers pledged $22,208 of $12,500 goal.
---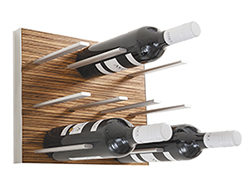 STACT
Mix and match the space-saving STACT wine storage panels to create your own personal design, available in a range of wood veneer and lacquer finishes. Crafted from aircraft-grade anodized aluminum and easy to install on any drywall surface, STACT is suitable for home or business. Designed by Eric Pfeiffer. $119.99–$149.99; www.getstact.com
KICKSTARTED: Sept. 14, 2012
347 backers pledged $108,045 of $20,000 goal.
---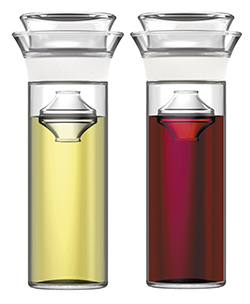 Savino
Instead of attempting to control the atmosphere of an opened bottle, Savino creates an entirely new environment for wine that's hip and simple to use. Pour any remaining wine from the bottle into Savino. The float creates a barrier between the wine and oxygen in the air; the lid ensures a spill-proof seal. Created by Scott Tavenner. $49.95; www.savinowine.com
KICKSTARTED: Nov. 23, 2012
1,326 backers pledged $85,005 of $20,000 goal.
---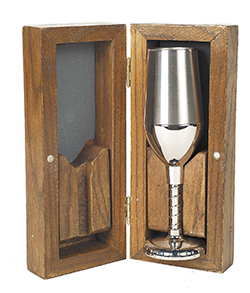 La Flute Corkscrew
Awarded a silver prize at the Korean Exhibition of Patent Technologies, the La Flute Corkscrew is a unique and attractive opener with a built-in foil cutter. The opening process as well as retrieving the cork is flawless. Available in gold, silver, royal blue and burgandy; each is packaged in an attractive wooden box. Designed by David Lee in Portland. $30; www.thelaflute.com
KICKSTARTED: Dec. 16, 2012
144 backers pledged $15,492 of $10,000 goal.
---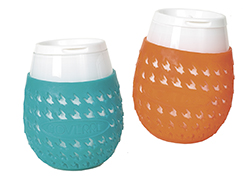 Goverre
Enjoy your favorite wine on the go with Goverre, the portable, stemless wine glass made of durable white glass, not plastic. Its discreet, drink-through, spill-proof lid makes it simple to sip, and the silicone sleeve adds durability, prevents heat transfer and provides a no-slip grip. Created by Regan Kelaher and Shannon Zappala. $19.99; www.goverre.com
KICKSTARTED: May 15, 2014
702 backers pledged $63,457 of $45,000 goal.
---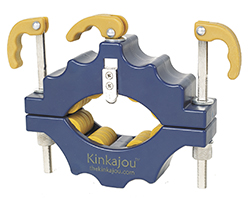 RKinkajou
Turn your used wine bottles into personalized glassware, lamp shades, vases, candle holders and more with the Kinkajou bottle cutter. Creating a perfect score line, the Kinkajou makes it easy to achieve clean glass separation. Designed by Patrick Lehoux. $49.99–$74.99; www.bottlecutting.com
KICKSTARTED: July 8, 2012
1,087 backers pledged $80,946 of $75,000 goal.