Say What?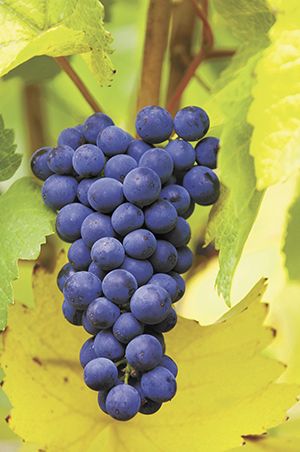 What is the most unusual wine varietal you have ever tasted that was surprisingly good (or bad)?
Tikves Barovo Vineyards 2010 Red Blend from Macedonia is on our wine list at Subterra as a glass pour. It flies out the door. One of the most amazing wines you've never heard of. Robert Parker says "the Tikves Barovo made from Vranec and Kratuchia [is] seriously rich, complex and possibly age-worthy."
Janet Bleck, Subterra Restaurant
No question, Dobbes Family Estate Grenache Blanc. Most people have never had a Grenache Blanc. Joe Dobbes is such a fan of this varietal he bought all there was of it! Sourced from Crater View in the Rogue Valley, this wine is unlike any other. It starts with a completely unique aroma. It is citrus, white peach, apricot…white flowers. In a word: intoxicating. The crisp and dry flavors follow with a bit Granny Smith apple, pineapple and ends with a long finish.
Lauren Barnes, Dobbes Family Estate
I can't say that it was good, but early in my wine career, when we were still living in Minnesota, I used to be a judge at the Minnesota State Fair. Because I was low man on the totem pole, I would get the "other" wine category. I can honestly say that the most "unusual" wine I ever tasted was garlic wine. Words cannot begin to describe how wrong this was. I still shudder at the memory!
Steven Westby, Witness Tree Vineyard
Dandelion wine. Believe me, it was awful. That kind of awful that you can only imagine coming off of lawnmower blades on a hot summer day. Lawnmower blades that very easily could have obliterated a steaming pile of dog poo prior to being hosed off and turned into nasty dandelion wine.
Jessica Smith, Carlton Cellars
Fer Servadou from Gaillac, France. Fer is often characterized by its perfumed aromas of currants and red fruit, soft tannins and concentration in fruit.
Dave Kaplan, John's Marketplace
Siegerrebe. A Canadian friend brought the 2012 Blue Grouse to a wine conference. Monster aromatics yet so delicate and dry. It was a lovely discovery.
Ivy Hover, Left Coast Cellars