Stinking It Up
Washed rind cheeses perfect the funk for a deliciously different delight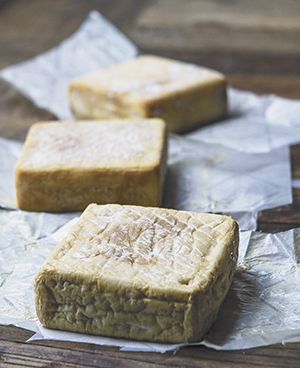 You can smell them before you can see them — even before they're unwrapped. That distinctive whiff of funk hits as you open the fridge and attracts critical looks if you're traveling with them on public transport. They are the true "who cut the cheese?" cheese.
If they are out in the open, you can spot them from afar with just a glance — easy to identify with their orange-hued rind, diminutive format and soft, sometimes oozing interior.
I'm speaking of washed rind cheese, a style that has become increasingly popular in recent years, as cheesemakers diversify and make more local and regional options.
They stand out from the crowd and, to the uninitiated, can be just a little daunting until you see beneath their surface to the bold, complex and intriguing individuals they truly are. While there are larger format, pressed cheeses that also go through a similar affinage, or aging process, today, we're celebrating the little stinkers.
In cheese circles, washed rind cheeses are "it" at the moment; cheese shops are seeing and selling more and more of this style as consumers go for the bold.
If you visited an American cheese shop as recently as a decade ago and there were washed rinds in the mix, they came from Europe, and almost exclusively from France and northern Italy.
The style has deep roots in the culture of medieval Europe, with the history of the cheese tied closely with the monastic tradition that followed. Recipes for cheese, wine, beer and brandy were developed, refined and passed down, forming the basis of regional specialties we enjoy today.
Particular cheeses of the monastic tradition are classics like Époisses, Maroilles and Muenster — the latter name is derived from the Latin monestarium, or monastery.
The hallmark of these cheeses is their repeated washing with a brine solution containing a small amount of salt and, often, local wine, beer or spirits, added for flavor nuances and to feed the bacteria that flourish on the surface of the cheese, transforming the youthful curd into something decidedly different.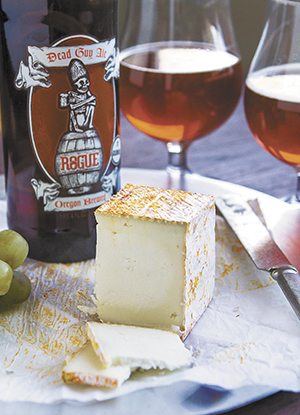 The salt and the brevibacterium linens culture added to the wash develop over several weeks or months aging, depending on the cheese.
As recently as the mid-2000s, there were only a handful of washed rinds produced in the U.S.: Cowgirl Creamery's Red Hawk in California and Limburger from Monroe, Wisconsin, were early stand-outs. For many years, there were barely enough to justify a category at the American Cheese Society Judging & Competition.
How times have changed.
"This category has seen the most growth in the last few years, more so than any other category," says Tom Kooiman, Chairman of the 2015 ACS Judging and Competition.
There have been so many new entries that the competition had to add additional sub-categories for distinct styles. They have also introduced the rigorous process of "norming," in which teams of judges calibrate scoring so it applies consistently to all entries. The process allows the palate-busting categories and those with numerous entries to be more humanely split among teams of judges.
"Through the growth of Artisanal movement, people are more adventurous in what styles they want to make and the end-consumer is much more educated and open," says Kooiman.
Seattle retailer, Sheri LaVigne of Calf & Kid concurs (see her favorites from Washington in the sidebar). "Like any soft cheese, they are finicky, and it's great cheesemakers are willing to experiment and the consumer market is there," she says.
"When I first opened, I was hesitant to bring in these big flavors because I didn't know what people were going to want," she recalls. "We are a taste-before-you-buy shop, and it turns out customers really want these big, bold flavors in every regard. I can bring in all the stuff I love; people are ready."
The major principle for tasting washed rind is that it does not taste like it smells. Taste the paste first and then add the rind for extra flavor and texture notes. Pair with a fruity white wine with a hint of sweetness. Prepare to be amazed!
Local Stinkers
Traditionally, this style of cheese was made with cow milk, but more recently, sheep and goat milk versions have become more prevalent, particularly in the hands of some skilled Northwest cheesemakers.
Mayor of Nye Beach, River's Edge Chèvre | Oregon
This square goat milk cheese is a perfect introduction to the style: not over-the-top stinky or pungent and beautifully delicious.
Iris and Hazel, Briar Rose Creamery | Oregon
The goat (Iris) and cow (Hazel) milk cheese is beer-washed, small, square and based on the Italian specialty Robiola. I would best describe the "ladies" as approachable with a funky edge.
Rheba, Tieton Creamery | Washington
In the style of French Reblochon, this washed rind is made from combining sheep and goat milk, making a fudgy fromage with a sheep milk sweetness.
Tipsoo, Mountain Lodge Farm | Washington
Made of goat and Jersey cow milk, this cheese is washed in Rockridge Orchards hard cider and has a more stinky bark than bite.