The Big To-Do
Making a list and checking it twice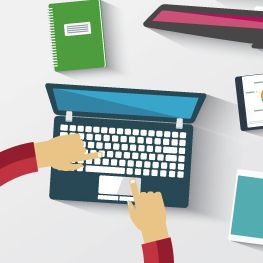 Oregon Wine Press is constantly working on creating new content. Some stories are pitched to me by our talented pool of freelancers. Some are organized by a group and planned far ahead. And some are born from the brainstorm in my head — for better or worse.
Like most professionals, I routinely create a to-do list in order to make deadline. Here is a brief look at some of March's marching orders that produced this month's OWP.
Find a fun way to talk about wine retail: Ask Oregon bottle shops for their claims to fame.
You'll discover how no two wine shops are alike. Each has its own personality shaped by its inventory and its staff. And if you look hard enough, every single one has a claim to fame, a bragging right all its own. The best of the bunch "boast" a varied selection of Oregon wine.
Discover the story of an intriguing winery. Enter Sweet Cheeks and OWP's newest writer, Neil Zawicki.
The staff — primarily women — at the Eugene winery are justifiably proud of the wines, the tasting room's events and the unusual name; turn to page 14 to discover its origin.
Announce the Oregon Wine A-List Awards' top honors.
OWP and the Oregon Wine Board are proud to share the Oregon Wine A-List Restaurant of the Year, Wine Director of the Year and Regional Stars; all winners are exemplary for their advocacy of Oregon wine. As a winery owner, I would like to personally thank each one for dedicating their lists to Oregon; most of us are small producers and appreciate your support.
Create an unusual Empourium page: Socks it is!
When I thought of this idea, I had no idea if any of the apparel companies I contacted would respond. It was a bit of a stretch to feature their products in a wine magazine. After every single one of them not only e-mailed me back promptly, but also sent a pair (or more) to my office, I was on a knee-high for days.
Of course, these represent just a few of the stories appearing in our print edition and posted here.
I always welcome your opinions on our content. Is there a story you believe belongs in OWP? E-mail me your ideas at hberg@oregonwinepress.com, and I will do my best to address them in an upcoming issue. Thank you!
Hilary Berg, OWP Editor