Man About Wine
Six degrees of Jake's Doc Wilson
By Ken Friedenreich
He tells it like this. A few years ago Doc Wilson's friends walked into a tasting room and asked the proprietor if he knew Wilson. The guy guarding wine said, "You mean the Kevin Bacon of our industry?" The allusion to the film "Six Degrees of Separation" could be restated in reverse. Maybe Kevin Bacon is the Doc Wilson of the movie industry — how the "Doc" sobriquet came about, I'll get to soon enough.
Recently, Doc retired from Jake's Famous Crawfish, where he began working in 1982. A celebration commenced with 23 close friends — this writer included — at the Portland culinary icon.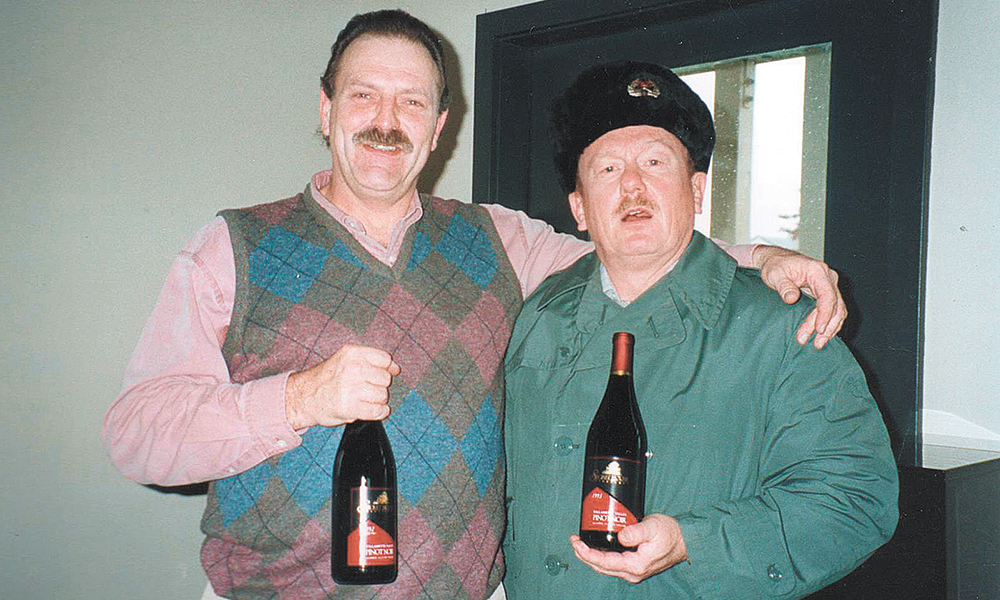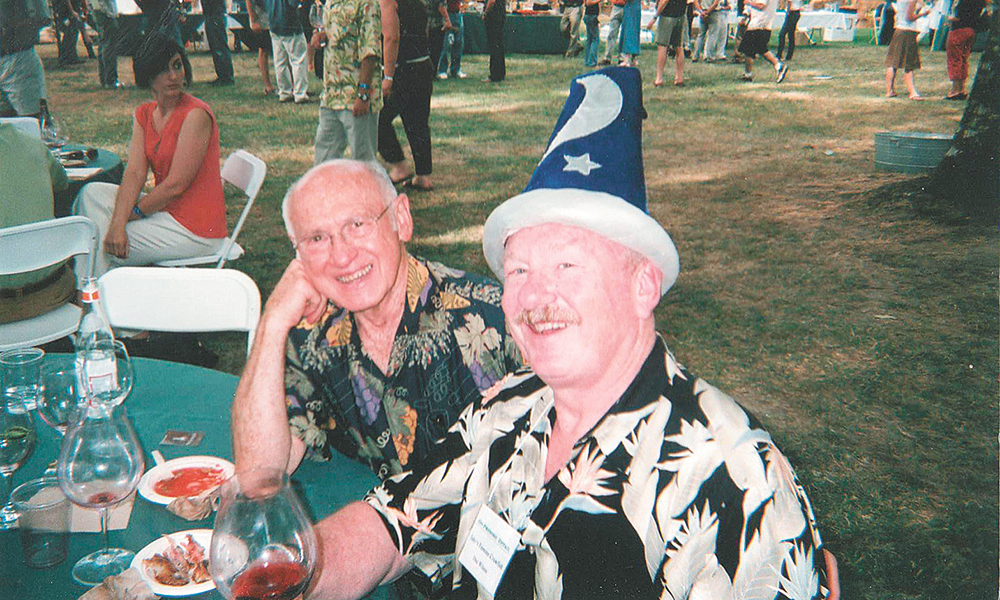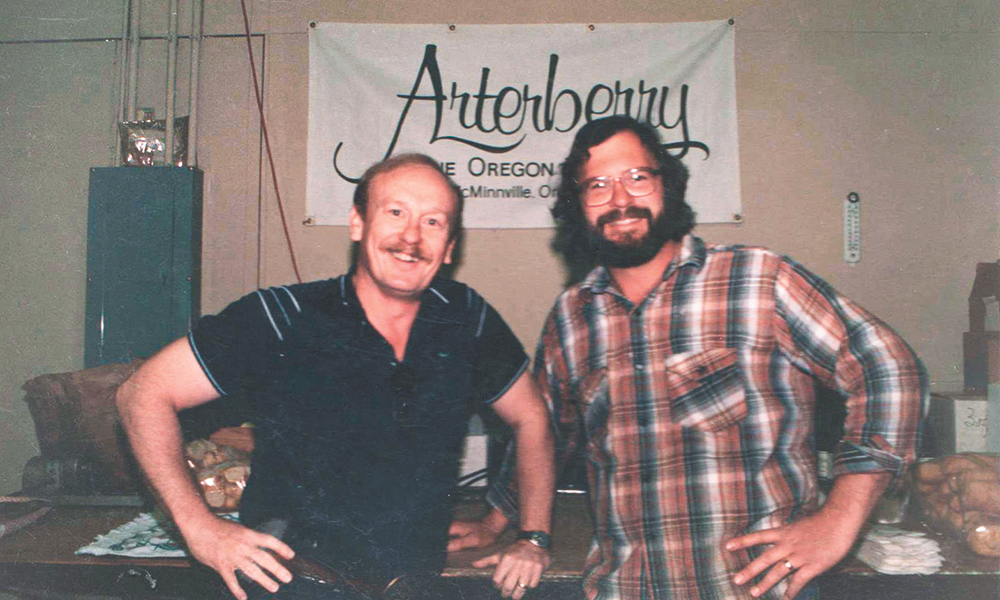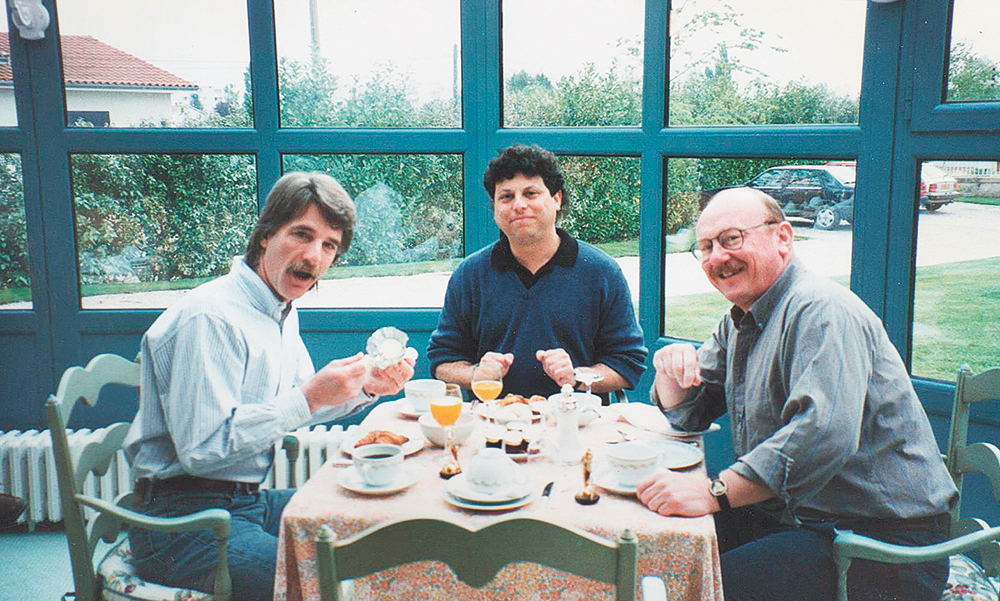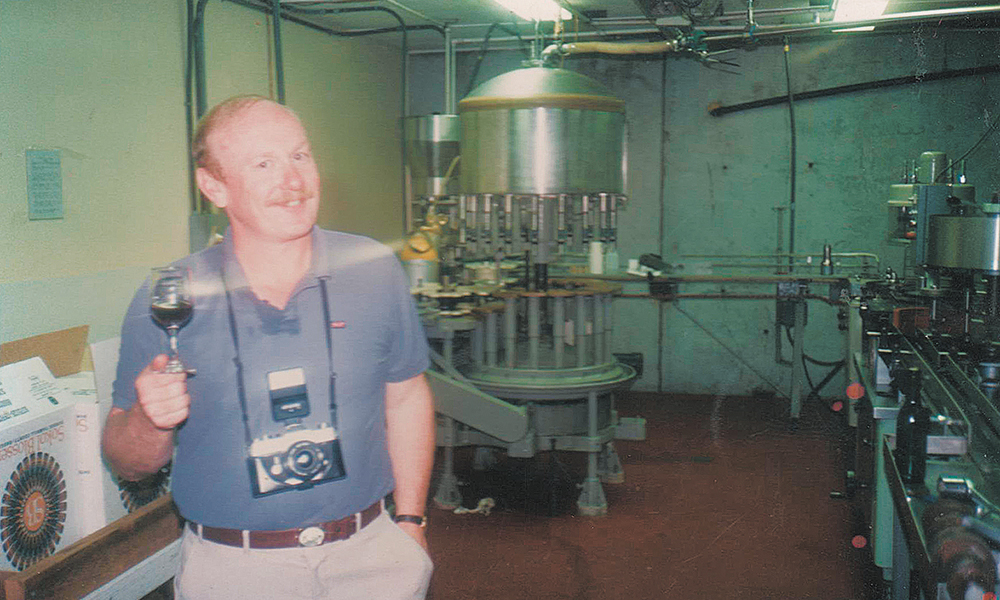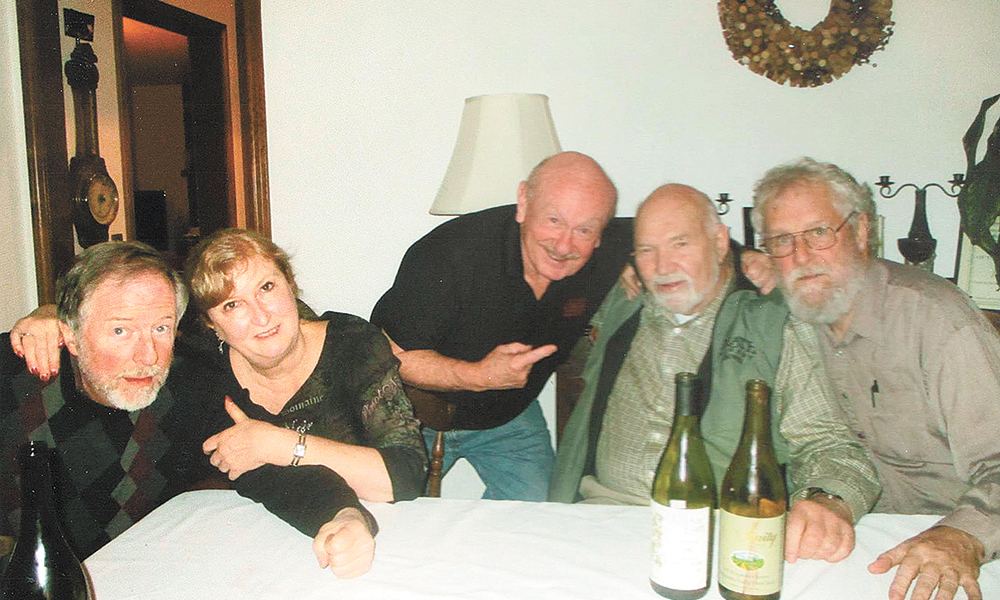 The Rose City boasts several restaurants with triple-digit pedigrees. Huber's was around before Van Gogh needed only one ear muff. Dan and Louie's arrived the year before the Model-T. Jake's also opened about the same time — Irving Berlin hadn't written "Alexander's Ragtime Band." It takes quality, stamina and talent to survive in an industry where so many eateries disappear like Atlantis.
His tenure puts this kind of longevity into human context. One might say his career is a microcosm of the growth of Oregon wine, informing his views on its challenges and virtues.
Doc was not born in a log cabin, nor did he help Noah plant the vineyard after The Flood. He grew up in Seattle, attended Queen Anne High and excelled in sports, particularly the national pastime. He brushed up against pro ball enough to realize it wasn't his calling. He began college, but was soon dragooned into the army. He was trained at Fort Sam (Houston) in San Antonio — where the Kevin Bacon magic was already spinning its web.
Trained as a medic, he shipped out to Vietnam. Many medics are called "Doc," but in this instance the name stuck to Wilson as Kellogg's sticks to Rice Krispies. After his service, he continued in the Reserve and resumed college studies. Family brought him to Portland, where he ultimately finished college and worked a number of jobs, none initially connected with wine. Indeed, there were a handful of wineries in the state at the time compared to the more than 450 we enjoy now.
Doc eventually worked his way into the bar business and became aware of an opening at Jake's Famous Crawfish. The Kevin Bacon spell caught up, too. When hired in 1982, he was brought to meet the GM of the time, Bob Day. Day looks at Doc, and both realize they knew each other from Fort Sam, both were medics, and both served in Vietnam in the same division.
In 1982, the restaurant had a dedicated wine card listing 14 Oregon labels. This type of wine education interested Doc, an autodidact, who also loves crossword puzzles and word games. The pastime sharpens both his memory and wine vocabulary. Best of all, it keeps him in the game, as the spirit of fun has always pervaded his wine advocacy.
At this time, Jake's was a dining destination in the age of expense accounts. Portland was emerging as a national media love child. The pioneer winegrowers and winemakers had quality inventory to present, and others followed suit. Above all, the industry possessed — and still largely does — a human scale of enterprise where ideas, information and wines flow naturally.
Doc's job quickly became buying wines for Jake's, encouraging him to travel the region, schmoozing with the people associated with the growing industry. Given a knack for being sociable and remembering people, Doc became a go-to wine guy known for his approachability, knowledge of the product and open-mindedness. He just likes introducing people to the pleasures of wine. "No one is born with a great palate. It's acquired by drinking wines and noting their characteristics," Doc says.
"Wine is part of the daily custom in France, Italy, and much of Europe," he noted. "Children drink wine diluted with water from an early age. Here, wine is a rite of passage and a forbidden fruit, so we cultivate a kind of ignorance to satisfy a weird sense of propriety. In America, despite our consumption and production, we're still playing catch up."
After 32 years, Doc looks back at key moments that made differences in his career and the industry.
"The awareness of Oregon's potential was brandished by the media, especially magazines because of the greatness of the '83 and '85 vintages. The coming of Domaine Drouhin to Oregon in 1987 gave further legitimacy and validity to Oregon to grow great wine, especially Pinot Noir. Coincidentally, in 1987, the first IPNC (International Pinot Noir Celebration) was started, showcasing not only Oregon Pinot but Pinot elsewhere."
Adding to Oregon's rising cachet, Doc likes to compare the wines' value with wines from the New and Old worlds. "Most of Oregon's exceptional wines are in the $30 to $50 range. With a good vintage, Pinot, with good acids, well-balanced with fruit and tannins, will last just as long as higher priced Cabernets from California where the vintages are almost essentially the same."
He then elaborates the point, "The wines of Oregon pair with a larger range of foods like seafood, chicken and pork. They are still a great value because of this versatility. Pairing Pinot Gris with Dungeness crab, oysters and other shellfish is a natural. Pinot Noir does well with pork, chicken and salmon, where the acidity of the wine cleans the palate on the first bite of the oily fish so the next bite is clearly enjoyed, especially if the salmon is topped with a light beurre rouge sauce."
In my various excursions to wineries with Doc, I can remark on the catholicity of his tastes surely encouraged by his evolving role at the restaurant. He celebrates the "resurrection" of Riesling in Oregon; he prodigiously pours Pinot Gris and favors certain regional red and white blends.
He then changes course, "Please don't forget Chardonnay. The buttery oaky Chards from down South are not common in Oregon. With the use of the Dijon clone, the grapes ripen on average two weeks earlier and give tropical fruit flavors. Most Oregon Chards are made with an emphasis on the fruit. Some do a stainless steel and a partial malo-lactic one that gives more body without being flavored by wood tannins."
Doc has few regrets. Taking leave from the weekly rituals of a restaurant he has a ready answer. The bottom line over time has set different priorities. "The greatest markup in any restaurant is hard liquor, followed by food and, lastly, wine. So there wasn't a great emphasis on wine, and wine education was usually put on the back burner.
"I was selling a great product, seafood from the Northwest as well as wine. Now I'm still selling the Northwest by taking people on local wine tours and showing them why we live in such a great part of the USA." His new job as a guide for Wine Tours Northwest, owned by Mike and Carol Thomas, has put Doc in front of even more wine people, adding degrees to his Kevin Bacon repute.
Doc's memory for wine and wine people is exceptional. Over the many years he has documented his attendance at wine events with a gallery of the characters who created Oregon's wine industry. It is a visual record of a remarkable run and surely documents his Kevin Bacon rep.
There remains a seventh degree. In 1984, the year the Willamette Valley earned AVA status, the year of the vintage from hell, also found this writer on assignment in Portland for the first time. Jake's Famous Crawfish was on my bucket list. I had a great dinner of oysters followed by fresh local salmon. I asked the server about the wine; I wanted a Pinot Noir. "I will get our wine guy," said the server.