Toast to Yuletide Tunes
Cheers to the songs and sips of the season
What is Christmas without music? Starting the day after Thanksgiving — and a bit before — you cannot escape the jolly jingles in the stores, on the radio and TV, in your office — specifically from the holiday-crazed co-worker who hangs flashing lights around her cubicle and wears a Santa hat for a month (we miss you , Holly!). Yes, this time of year, music seemingly fills every last inch of air.
It's no wonder. Holiday music is big business with almost every recording artist — even Neil Diamond, Barbra Streisand and Barry Manilow are not too yule for shul — and across the genres. It makes a lot of money because, generally, it makes people happy, including members of the wine industry.
In honor of the sounds of the season, OWP asked wineries to share their favorite holiday albums with you, plus, a wine pairing, too. Because what is Christmas without wine?
"A Blue Christmas," for sure. At least, that's how Elvis feels.
---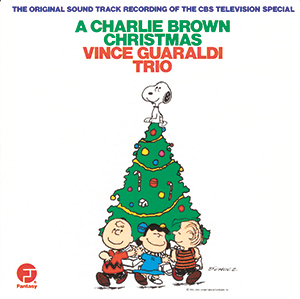 A Charlie Brown Christmas by Vince Guaraldi Trio
Brady Moran, Hyland Estates, Dundee
"As a kid, it was playing every Christmas. As an adult, it puts me right into the Christmas spirit — makes me want to hang up Christmas lights any time of year. This album is Christmas plus cartoons plus music, all rolled into one."
Wine Pairing: Hyland Estates Late Harvest Riesling
"The adults are never around on Charlie Brown. This album would only pair with our Late Harvest Riesling, which is sweet enough for the kids (smell only) but fun for the adults."
---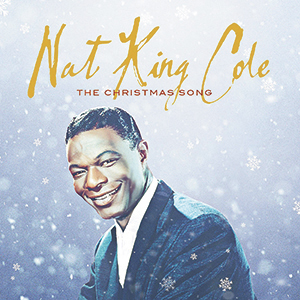 The Christmas Song by Nat King Cole
Mauricio Collada Jr., MD , Cubanisimo Vineyards, Salem
"I consider this a classic collection of songs expressed in the unique, silky and elegant voice of Nat King Cole, which embodies the Christmas spirit."
Wine Pairing: 2011 and 2012 Cubanísimo Vineyard Estate Pinot Noir
"In its classic representation of Christmas, the "The Christmas Song" goes well with our estate Pinot Noirs, which are true representations of the Burgundian Pinot Noir clones, always silky and in wonderful balance with gentle tannins."
---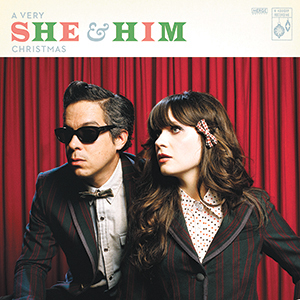 A Very She & Him Christmas by She & Him
Jessica Ramp, Sweet Cheeks Winery, Eugene
"It has a little bit of everything! It isn't too much of one thing, but a perfectly harmonious blend of jolliness."
Wine Pairing: 2012 Sweet Cheeks Reserve Pinot Noir
"It is so velvety and decadent, like the holidays! Just like A Very She & Him Christmas, our Pinot made from our Wildchild block has something for everyone in the liquid yumminess. Pour a glass, put on this album and enjoy the holidays! Cheers!"
Leah Jorgensen, Leah Jørgensen Cellars, Gaston
"I relate to the quirkiness of Zooey Deschanel — she is the queen of 'adorkable.' I love the classic tone of this record. They have a timeless sound — this holiday album could come from the '30s, the '60s or now. There's a magical quality to some of the songs that make you want to snuggle up with your special someone and drink some delicious Oregon wine by the fire."
Wine Pairing: 2013 Leah Jørgensen Cellars Blanc de Cabernet Franc
"A white wine from Cab Franc grapes is pretty quirky. I like to serve it at cellar temperature, or a little warmer, to showcase the unusual marzipan, hazelnut and marshmallow finish. It has bright, juicy, upfront acidity with flavors of blood orange and kumquat — a lovely accompaniment to shellfish, which is in season during the winter months."
---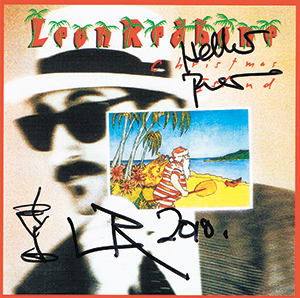 Christmas Island, Leon Redbone
Steven Sinkler, The Wine Shack/Puffin Brand Wines, Cannon Beach
"Leon re-makes the Christmas classics in his unique Delta blues and jazz style. The result is a rich sounding Christmas album that is very different from anything else."
Wine Pairing: Puffin Red Table Wine
"This wine is smooth and understated, just like Leon Redbone. But there's a depth of passion that comes out in the layers of taste."