Flare for Photography
Passion for photos leads Andrea Johnson around the globe, capturing a world of wine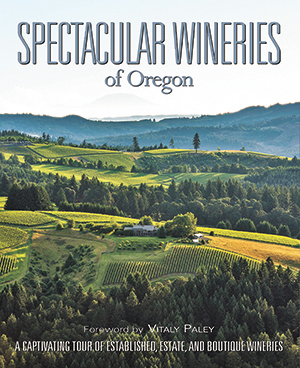 Portland-based photographer Andrea Johnson is the first to tell you that, as a freelancer specializing in wines and vines, life behind the lens isn't a snap.
You have to drum up business, travel to sometimes far-flung locales, pray for good weather, or bad weather if that's what the client wants, take the shots and hope that everything works out to the satisfaction of everyone who has a say.
All that is, of course, after you've learned and practiced the profession long enough to actually get good at it, garner enough good references and good-looking work to even be given the opportunity to get in the door.
In the wine industry, the area she has chosen to place her primary emphasis, she has also found it quite valuable to learn more than a little something about the world she is chronicling with her camera.
But it's not all bad. "I've always liked wine," she said. "And now that I've become involved with wine and tasted some really good ones, I like it even more, and I've enjoyed learning more about it from some of the best teachers around."
Enough so that her client list includes many of the most prominent wineries in Oregon and Washington as well as a growing number in California and elsewhere in the world.
"I haven't counted exact numbers," she said. "But I've traveled to more than 40 countries. In the past five years, I've been to Burgundy, Germany, New Zealand, Australia and Canada for wine photo assignments."
And it isn't just wine that has put her on a plane to other continents; She has led photo workshops with photographer Robert Holmes in Burma/Myanmar, Thailand, Vietnam and Cambodia. Next year she'll participate at one in Bhutan, a tiny country tucked away in the Himalayas.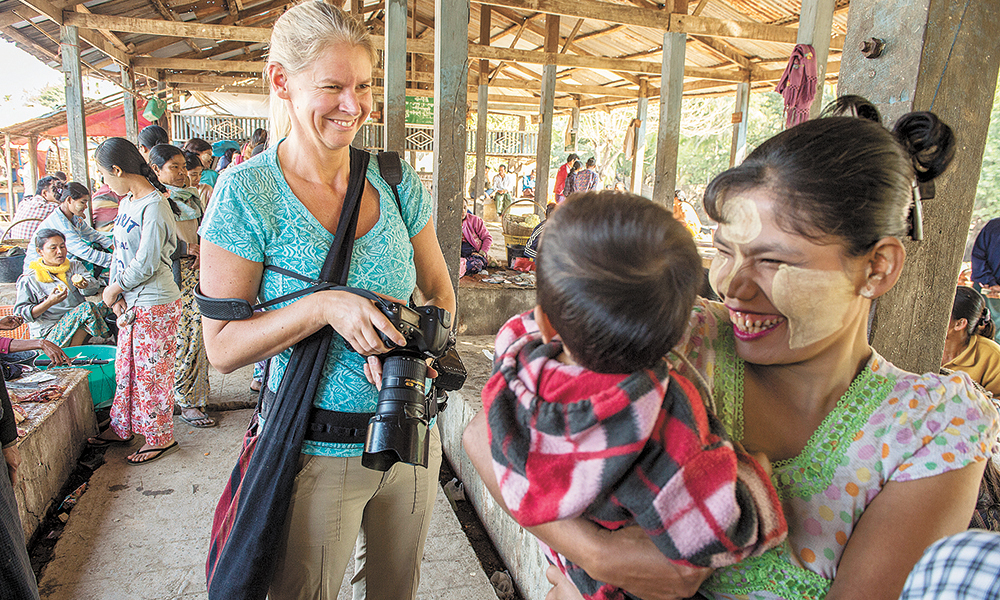 Photojournalism conferences and travel assignments have also taken her to Iceland, Jordan, Israel, Egypt, Maui, Laos, Mexico and Puerto Rico. And that's just the tip of the iceberg when it comes to Johnson's urge to visit foreign lands.
The travel bug has bit her three times. The first time, she worked three different jobs simultaneously to save up enough money to spend an entire summer traveling throughout Western Europe on Eurail Pass. That was 1993. Three years later, she talked noted travel guidebook writer Rick Steves into upgrading his books with better photos. She, of course, being the upgrading photographer. That took her once again throughout Western Europe, but this time on Steves' dime.
When she returned home to Portland, she took freelance photos for Oregon Outdoors Magazine while pitching cell phones for AT& T Wireless. She worked 90 hours a week and rose into the top 3 percent of AT&T salespeople nationwide.
By this time, Johnson was married and both of them were working their tails off, saving every penny they could. The goal? To quit working and travel around the world for an entire year.
At the end of 1999, they did just that. She and her equally adventurous husband, Dale Johnson, both left their jobs and, soon after, took off for 14-plus months. Their global-trotting adventure essentially ended on Sept. 11, 2001. At the time of the attack on the World Trade Center, they were staying in Southern Thailand.
Feeling under no threat there, they stayed another three months then flew back home to become, as she described it, "penniless in Portland." The love of travel had been sated at least for the time being, but at the expense of financial stability.
Having worked a year for Nike, Johnson knew something of high-powered, high-stress corporate America. Enough to know she now wanted something different than that for herself.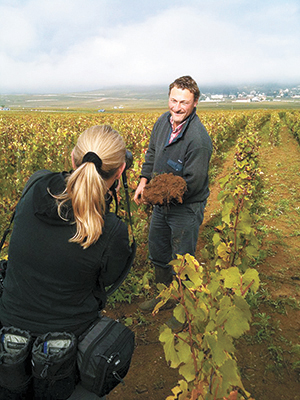 A reliance upon her strong suit was the most logical strategy. She knew photography. She was good at it and getting better all the time. But how could she take best advantage of it?
There can be no doubt that photography is Johnson's chosen profession and also her passion. The paradox is that as a child growing up in Southwest Portland's Cedar
Mill neighborhood, she could scarcely see at all.
"My world changed when I first got prescribed with the correct contact lenses in 1983," she said.
Entering her sophomore year at Sunset High School, she joined the photo club and her life took a quintessential turn.
"My photography teacher was amazing," she said. "He inspired me to excel, and during the same year, I became equally driven to do well in creative writing."
The end result was a personal narrative photo essay that helped gain her entrance to Northwestern University in Evanston, Illinois. There, during her junior year, she created a visual immersion, multi-media DVD that earned her an internship at Nike.
Her first job after graduation in 1992, was as photographer/producer with the athletic shoe and sportswear giant at their campus headquarters in Beaverton.
During a year there, she learned the ropes working with "an amazing caliber of talent," using the latest and greatest in hi-tech and conceptual creativity, while still trying to discover herself.
"There are two types of photographers, Johnson stated. "The precise, technical person who wants to control and manipulate every aspect, and the conceptual creative who reacts to what's going on and adapts."
Counting herself among the former, she decided that mindset would work well in serving the wine industry. In 2002, she set out to find out if she was right.
Early assignments with Bernard Lacroute of WillaKenzie, where she had her first chance to take aerial photos and Harry Peterson-Nedry at Chehalem Wines put her into Oregon's Pinot picture and more.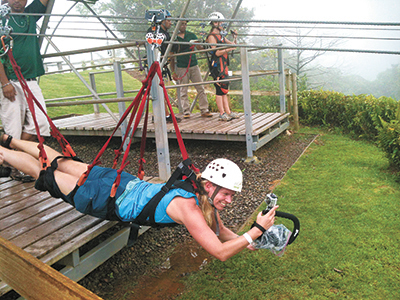 "I had to use my credit card to pay for that helicopter and I hoped I'd get paid in time to cover it," she said. "But I just had to take that risk. If I fast forward to today, I realize that aerial work really helped me get underway."
Her portfolio is now vast and impressive, and includes four photo books to her credit: "Passion for Pinot" (Ten Speed Press) in 2008; followed by "Essential Wines and Wineries of the Pacific Northwest" with author Cole Danehower (Workman/ Timber) in 2010; "Spectacular Washington Wineries" (Panache) in 2012; and "Spectacular Oregon Wineries" (Panache) was just released this fall.
Additionally, she has recently expanded her business from still photography to motion and has just completed directing and filming her first documentary "The Noble Spirit" (www.thenoblespirit.org), which is currently being shown in the film festival circuit.
Johnson's photographs have appeared in every major wine publication, most prominently as a regular contributor to Wine Spectator, and in national lifestyle magazines. Not incidentally, she has shot almost every cover for Oregon Wine Press since News-Register Publishing took over publication in 2006.