Give Me Some Candy
Who says Halloween is just for kids?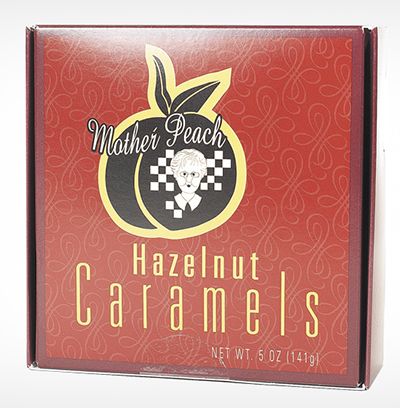 Ever played the word association game? I am going to play the game right now. A little awkward, I know. Oh, well. The word is: Halloween.
Costumes! Candy! Witches! Pumpkins! Ghosts! Scary! Candy! Kids! Trick or treat! Full moon! Candy! Bats! Haunted house! Candy!!
Whoa, it's clear I have sweets on the brain — as always. I admit it, as an adult, I am still bewitched by the bags of candy corn, Mellowcreme pumpkins and all things chocolate relentlessly taunting me from the orange- and black-covered grocery store shelves.
Now that I don't have to go door to door for my candy fix — I just go buy it myself — I am even more spellbound by all kinds of candy, especially when it is made locally and by hand.
The following items can be devoured any day of the year, but now is the time to sample these sweets, perhaps, starting a new tradition of treating yourself — no tricking — to Oregon-made (or sourced) goodies during this season of spooks. Add wine, and you'll have yourself a party — missed that word — fit for friends who also appreciate the spirit of Halloween.
---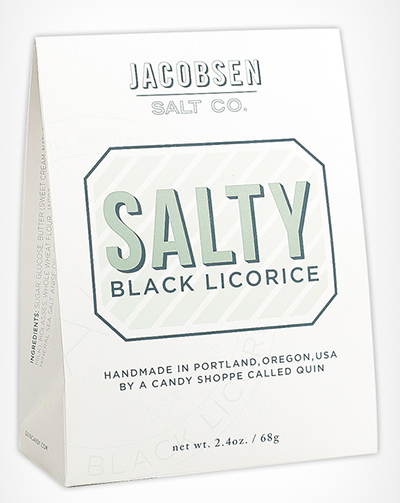 Jacobsen Salt Co. Salty Black Licorice
Founder Ben Jacobsen's love of black licorice began while living in Scandinavia, about the same time the Portlander first fell in love with salt. Upon returning to the U.S., and creating his hand-harvested sea salt empire, Jacobsen eventually added black licorice to his offerings after meeting QUIN, a local candy maker, who makes the tasty treat that Jacobsen believes is better than the overseas original. $12 (2.4 oz.) www.jacobsensalt.com
---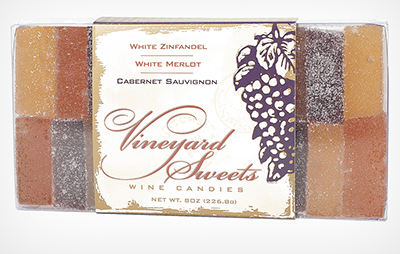 Cranberry Sweets Vineyard Sweets Wine Candies
Based in Bandon, Cranberry Sweets & More crafts a variety of non-cranberry candy, including Vineyard Sweets®. Using the same techniques to create their pates de fruits, the Oregon Coast company's vineyard versions are made with real wine and burst with flavor after a weeks-long reduction process. Available in Cabernet Sauvignon, Merlot and White Zinfandel. $12.95 (8 oz.); $6.95 (4 oz.) www.cranberrysweets.com
---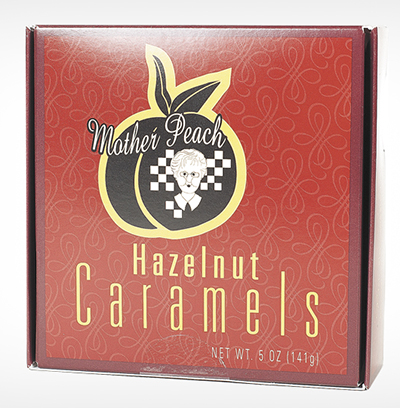 Mother Peach Hazelnut Caramels
What do you get when you take smooth, buttery caramel and add roasted hazelnuts grown in the Northwest? Sweet indulgence. With more than 25 years of professional food experience, Mother Peach owner Cheri Swoboda has been making caramels since the age of 10. Her Portland company also crafts Hazelnut Salted Chocolate Caramel Corn and other goodies. $12 (5 oz.) www.motherpeachcaramels.com
---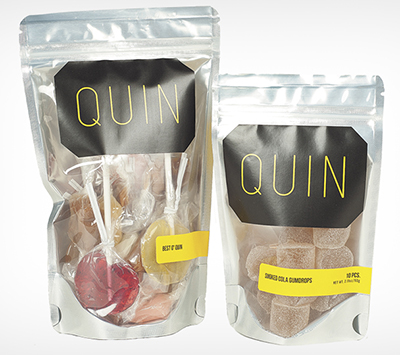 QUIN Candy
Jami Curl "tugs at the heartstrings of yesterday" with her company called QUIN. The Portland candymaker has "reimagined, updated and modernized" classic recipes, making luscious creations sure to rekindle a kid-like passion for the sweet stuff. Other offerings include: Twizzlie Rolls (think sophisticated Tootsie Rolls) Sour Supremes (candy sticks for licking, then dipping in Magic Dust), lollipops and more. Prices vary; www.quincandy.com
---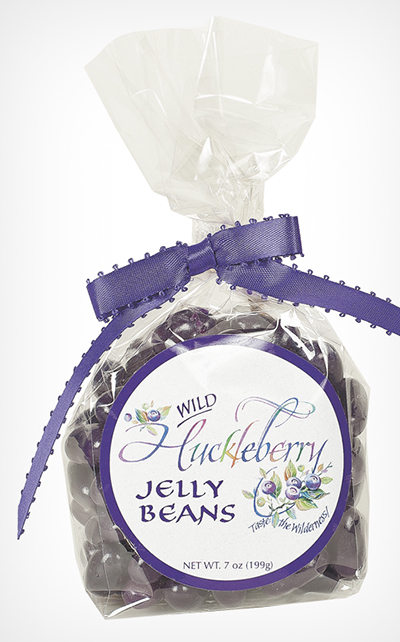 Huckleberry Haven Wild Huckleberry Jelly Beans
No need to wait until Easter to devour Huckleberry Haven's Wild Huckleberry Jelly Beans. Halloween — or any day of the year — is the perfect occasion to indulge in these tart but sweet candied gems. Although Huckleberry Haven is based in the great state of Montana, the company sources huckleberries from the berry bountiful state of Oregon. $3.99 (7 oz.) www.huckleberryhaven.com