August News Briefs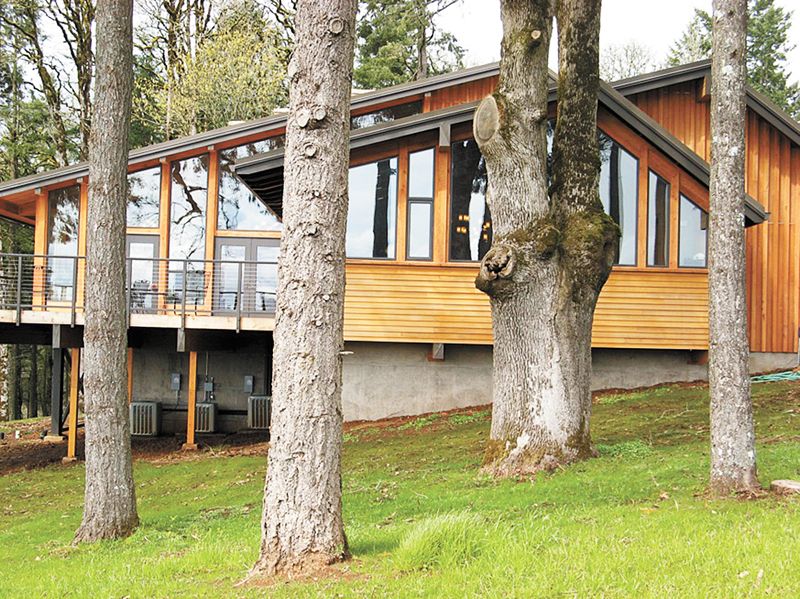 Uncommon Experience
For the fourth straight year, Vista Hills will curate the Uncommon Wine Festival (UWF), a day-long exhibit of micro-wineries on Aug. 30.
Seven boutique producers, most of whom make fewer than 200 cases a year, will pour their wines at Vista Hills' Treehouse Tasting Room in the Dundee Hills. Attendees can sample hard-to-find wines at the festival, talk with the winemakers who made them and purchase bottles normally reserved for industry insiders and private newsletters.
The 2014 event will feature Leah Jorgensen Cellars, D'Anu, Dreamcatcher, Jackalope Cellars, Love and Squalor and Idealist Wines.
"The UWF is different from any other festival I've attended," said winemaker Leah Jorgensen. "It has a relaxed, elegant flow, which reminds me of gracious lawn parties in the South. It involves discovering a small collection of seemingly hidden gems of limited production wines."
"It's a great opportunity for me as a small producer to see what my peers are doing," said Joe Williams of D'Anu Wines. "It's fun to taste them as well as meet the vintner. These wines are very creative and very pure."
The event takes place from noon to 5 p.m. The tasting fee is $30. Wine club members receive discounted entry and special pricing on the wines. ASH wood-fired pizza cart will also be there to sell its popular fare to attendees.
For more information about the Uncommon Wine Festival, please visit www.vistahillsvineyard.com.
World of Wine
World of Wine (WOW), one of Southern Oregon's premier wine events, has announced a new charity partnership with Asante, the nonprofit organization providing comprehensive medical care at facilities in Ashland, Medford, Grants Pass and beyond. Funds raised during WOW will go to Children's Miracle Network and other local medical programs supported by Asante Foundation.
Set for Aug. 19–23, the celebration will be hosted in Jacksonville at the historic Bigham Knoll Campus (525 Bigham Knoll Drive). The event boasts wines from 50 area wineries and offers participants opportunities to meet the winemakers while enjoying the wines.
The 2014 itinerary starts with a meet-and-greet cocktail party for sponsors on Aug. 19. Sensory classes are offered Aug. 20–22 in the Big Tent. On Friday, Aug. 22, ticketholders can attend the medal dinner, during which WOW contest winners will be announced and the winning wines paired with food. And finally, Saturday, Aug. 23, the WOW grand tasting and silent auction will cap the multi-day affair.
This year's judges' panel includes two Masters of Wine, Dilek Caner and Amy Christine, as well as wine writer Mike Dunne of The Sacramento Bee.
For more about the event, go to www.worldofwinefestival.com.
Origin '14
The Chehalem Mountains Winegrowers Association is back with its fifth edition of Origin, the epicurean food and wine event showcasing wines from Chehalem Mountains and Ribbon Ridge AVAs.
Set for Aug. 9 at ArborBrook Vineyard in Newberg, the event will feature five renowned restaurants and 27 wineries for an evening of tasting and education. Each winery will pour its best expression of Pinot Noir, along with a white wine such as Chardonnay, Pinot Gris, Riesling, Pinot Blanc and Gewürztraminer. Chefs include: Jin Soo Yang (Bamboo Sushi), Scott Dolich (The Bent Brick, Park Kitchen), Javier Hurtado (Cha Cha Cha), Allen Routt (The Painted Lady, Storrs) and Martin Bleck (Subterra Wine Cellar Restaurant).
Tickets, $60, are limited in number and available for purchase at www.chehalemmountains.org/origin.
Taste on Laughlin
For those not familiar with Laughlin Road east of Yamhill, it is a charming drive, winding its way through vineyards, dense forests and past a horse arena often showcasing its beauties in the nearby pasture.
Of course, tasting rooms and wineries are also part of this rural route, and on Aug. 9 and 10, 11 a.m. to 5 p.m., for the first time, they will open their doors for a collaborative event called Taste on Laughlin.
Wineries include: Antiquum Farm, Boulay Wine Co., Eisold Smith, Fairsing Vineyard, Harper Voit, Leah Jørgensen Cellars, Lenné, Rocky Point Cellars, Roots Wine Co., Saffron Fields, WildAire and WillaKenzie Estate
Passports are $25 and can be purchased at any of the participating wineries or can be acquired online at www.eventbrite.com (search for Taste on Laughlin).
Honey, It's Harvest!
The Durant family, Willamette Valley growers for more than 40 years and owners of Red Ridge Farms near Dayton, has begun their now five-month-long annual harvest season.
Starting with lavender in mid-July, harvest continues into August with the family's latest venture, honey.
In partnership with Bee Local, a Portland-based company founded to offer terroir-based varieties, the Durants now have two hives on the Red Ridge Property, which will soon be home to nearly 60,000 bees.
"Adding honey production makes this year's harvest particularly exciting because our honey will taste unlike any other given our property's unique combination of floral, vineyard and olive grove influences," said general manager Paul Durant.
After the honey season is complete, the family will harvest winegrapes at Durant Vineyards in late September and, finally, olives for Oregon Olive Mill in November.
Red Ridge Farms honey will be available for purchase this fall.