On the Dottie Line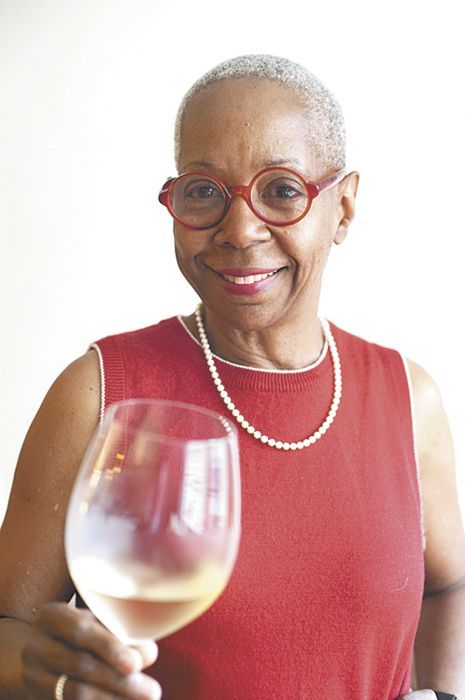 Wine writer Dorothy Gaiter agrees to OWP Q&A
Dorothy Gaiter and her husband, John Brecher, have been professional journalists since 1973 when they met on their first day at The Miami Herald.
In 1998, while Brecher was Page One Editor of The Wall Street Journal and Gaiter was a WSJ news editor covering urban affairs, the couple began writing the weekly "Tastings" column. Together, they ultimately wrote the column for 12 years.
In addition to WSJ, Gaiter and Brecher, separately or together, have also worked at The New York Times, Newsweek and The Miami News.
In addition to their newspaper careers, Gaiter and Brecher are also authors of several books about wine, including "Love by the Glass: Tasting Notes from a Marriage" (2003), "Wine for Every Day and Every Occasion" (2004) and many editions of "The Wall Street Journal Guide to Wine."
The couple is also the creator of "Open That Bottle Night," an international celebration of wine and friendship.
You can read Gaiter's lastest wine musings on The Grape Collective, an online wine magazine.
How did you first become interested in wine?
John and I met on June 4, 1973 at 9 a.m. (I also can tell you what he was wearing.) It was the first day of our first jobs out of college (different colleges), and it was love at first sight, corny but true. Someone had sent him a wine book — more than 20 years later we learned it had been his older brother — so he thought it'd be fun to read it together and go on wine-shopping expeditions. We got hooked.
How does your palate compare to your partner's? Similarities? Differences?
For many, many years, we only had serious disagreements about one type of wine, Oregon Pinot Noir. To illustrate this, here is a excerpt of a column my husband and I wrote in 2008 in The Wall Street Journal:
"Even 25 years ago, when we dropped into a wine store there, the merchants would talk earnestly about the state's own wines and assure us that, someday, Oregon would be a famous wine-producing region. Considering that in 1980 there were just 34 bonded wineries and 1,100 vineyard acres, it was hard to imagine, but their passion was charming.
Today, Oregon has about 400 wineries, 17,000 acres of vineyards and a world-wide reputation for its wine, especially its Pinot Noir.
Even just in the decade we have been writing this column — and routinely tasting Oregon Pinot — we've been fascinated with the growth, not just in size but in quality. For many years, Oregon's Pinots were the only wine about which we disagreed. Dottie loved their upfront fruitiness, but John found them too fruity and thought they were, in many cases, superficial, without the earthiness and soulful sense of place that makes great Pinot Noir — in Burgundy, for instance — such a special wine.
As the years have gone on, we have found our views becoming less divided. Three years ago, in our last broad blind tasting of Oregon Pinot, John found that the wines had indeed become more complex and interesting, while Dottie continued to enjoy their pure fruit and sense of place. At that time, though, we cautioned that many good Oregon Pinots were very hard to find and that most were pricey. Since then, there have been a few good developments: Oregon Pinots have become more widely available and more are priced at $20 or less, at least partly as a result of a particularly abundant crop in 2006. In fact, Oregon crushed more than twice as much Pinot Noir in 2007 as in 2004. We were eager to know: How is quality holding up?
We are delighted to report that Oregon Pinot continues its upward trajectory. The difference in the wines over the years is remarkable. We found again and again in this tasting that the wines have developed a confidence and depth that beautifully complement their lovely fruit. The wines have not only a purity of fruit but a purity of vision that is very attractive. Like Burgundy itself, these are wines that speak softly to the more romantic parts of our being…"
Any advice for couples who work together? Write together?
I used to joke that they should be sure to have a wall between their offices and doors! Our biggest issue was with the kids and what we did. We were rarely off duty. When we had wine at dinner, which was every night, we'd want to discuss it. When we went on trips with them, we sought out places to experience wine, even at Disney World. It was part of our desire to show other families how to incorporate wine into their everyday lives, but our kids had their limits and they were great negotiators. Being very smart, in time they drew up lists of their requirements for visits to wine areas. They "needed" a pool, horse-back riding lessons, and they wouldn't get out of the car unless a winery had a pet so I could get out first and inquire. This is, sort of, how we got our Maltese, Tiger. (The girls named him; they have wry senses of humor!) We got him when he was three months old and we were writing our first book. They had been asking for a dog for a long time and we didn't think they should be deprived of one because WE decided to raise them in a Manhattan apartment. And, we knew writing the book would take us away from them for a few hours every day, one of us at a time. (We wrote like a tag team.) We did not expect the kids to go to college and to leave Tiger with us, and after graduation, to continue to leave him with us. But it worked out that way and everybody's happy, including Tiger.
On your last "Open That Bottle Night," what did you open? What will you open next?
From The Grape Collective: Our grower's Champagne, Didier-Ducos et Fils Absolu Meunier, helped us salute two very special friends, Bill Plante of CBS News and Karen Taylor, the editor of France Magazine. We met Karen first as a reader of our Tastings Column in The Wall Street Journal. In 2009, we'd written that we were preparing to take our daughter Media to Paris and to leave her there to study for six months. Taylor wrote to us offering help and advice if we needed it. After we left The Journal, we kept up our correspondence, and, eventually, she asked us to write about food and wine for her (John later moved to another job). For our first issue in France Magazine, we wrote about a tiny company in Seattle called Fat Cork that imported grower Champagnes. Our OTBN bottle was part of a case John gave me from Fat Cork last year. And on the opposite page was our interview with Bill. Bill has been the go-to person for all things vinous in the White House press corps since Reagan occupied the Oval Office. He and his wife, Robin Smith, a documentary filmmaker, brought a half bottle of '83 Mouton Rothschild, still excellent, and a bottle of '70 La Mission Haut Brion, which he thought was 'a bit tired', but which I thought was still hanging in there. John and I also tend to keep wines too long, hence Open That Bottle Night.
Our wine? We had never had a 100 percent Pinot Meunier Champagne, and it was a treat. Austere, intellectual, very much like a component part when very cold. Warmer, the austerity was balanced by fruitier tastes. It wasn't a wine that we'd had for a long time, but it was a wine of considerable significance for us. That old Monthélie that we look at every year may get opened next year.
What is your general impression of Oregon wine?
My general impression is that excellent wines continue to come from there. As with any wine region that's young and growing, more and more people are planting grapes where they should be grown. There will always be some people who think they can capitalize on the popularity of an area or a product and do it badly by cutting corners. But my sense is that Oregon wine country, in particular, has always guarded its reputation and has zero tolerance for such behavior. There's an excitement about its wines that just seems to grow year by year. That starts with pride, appreciation of what winegrowers are doing. Recently, I interviewed Anne Ebenreiter Hubatch for The Grape Collective, for which I'm senior editor. It's an exciting new online publication. I write a weekly column again, but this time by myself. John has returned to his first love, news, but he's still my favorite tasting partner and chief wine purchaser in our family. The Grape Collective carries reviews from people like me, and if readers like the way the wines sound, they can click and buy them. A lot of people read my piece about Anne. I could hear the excitement about making wine in Portland in her voice and I guess they could, too. The phone line almost vibrated. How cool is it to have a wine cooperative like Guild Wines and to make wines at SE Wine Collective? It's wonderful.