Walla Walla Valley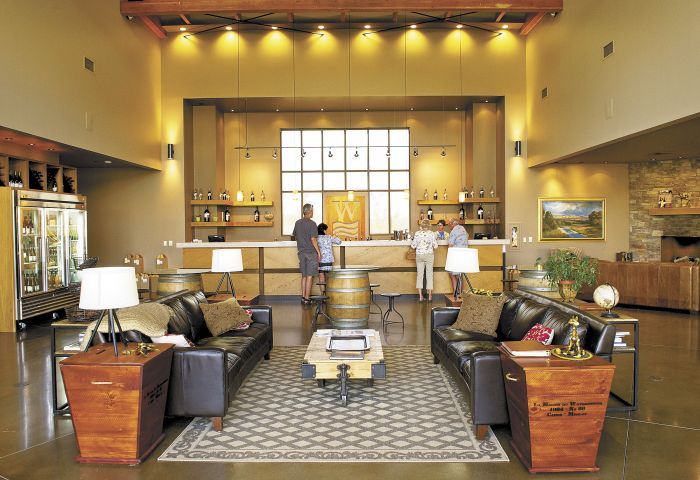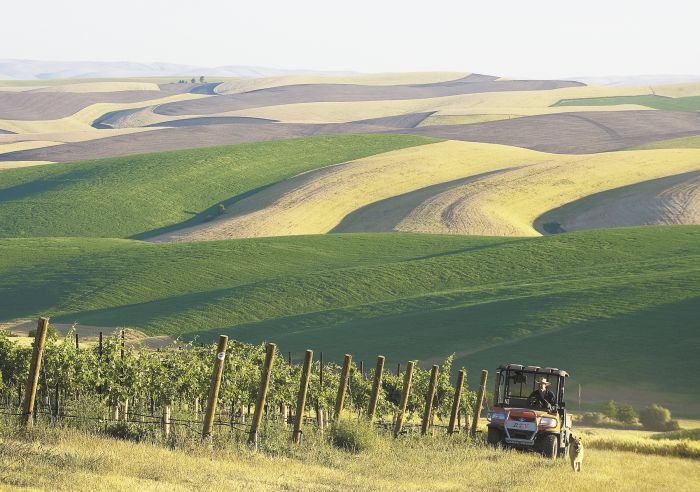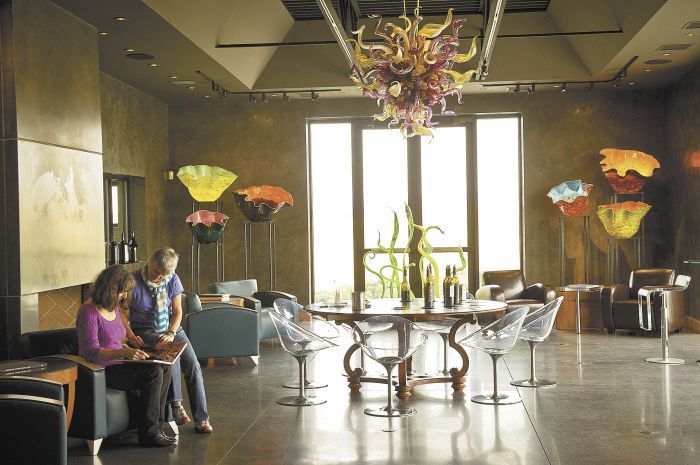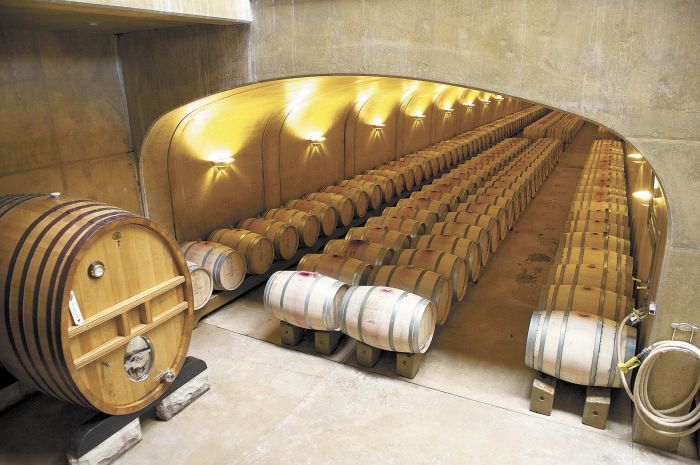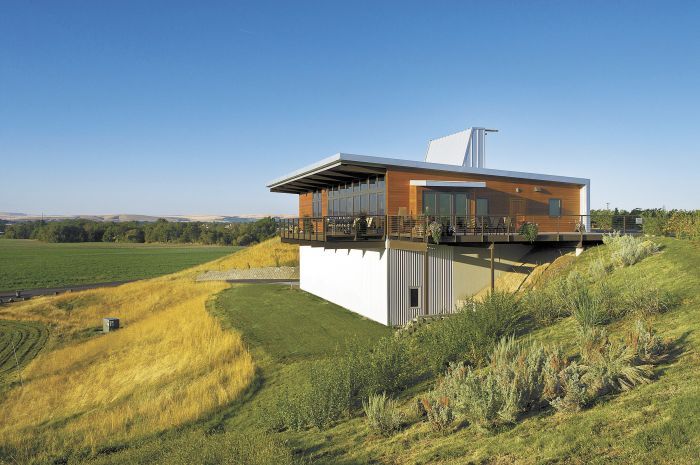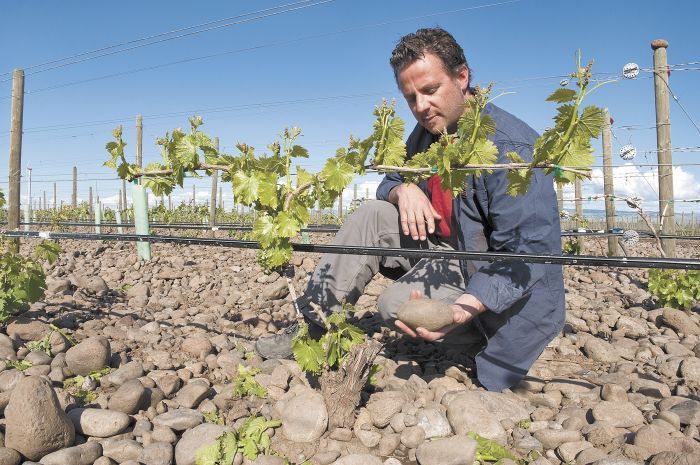 Exploring the interstate AVA and Oregon's major role in this wine region's acclaim
By Robert Volz
Sure, we have world-class wine-growing districts in Oregon, namely the Willamette Valley with Pinot Noir, as well as Southern Oregon and the Columbia Gorge — both known for bigger reds. But most of you don't realize our state has another world-class wine region that's often overlooked for the simple matter that our neighbor to the north has adopted it as their own.
I say Oregon should take back the Walla Walla Valley AVA!
But, first, let me give you some background:
The Walla Walla Valley AVA (American Viticultural Area) was established in 1984.
For those not aware of the intricacies of an AVA, a winegrowing district pools enough information to create a petition based on the following: proof that the proposed AVA name is locally or nationally known when referring to the area, evidence that the boundaries are legitimate, and last, distinctive conditions like climate, elevation and soil. This information is sent to the Alcohol and Tobacco Tax and Trade Bureau (TTB) of the U.S. Department of the Treasury. Prior to the AVA system, wine regions were based on political boundaries, usually county or state. AVAs are different; they can cross county or state lines.
Walla Walla Valley is primarily known for its wind-deposited soil known as loess, providing great drainage for vines. Coupled with minimum rainfall, hot days and cool nights — which create sugar development and retain acidity in grapes respectively — and a 200-day growing season, it is about perfect as a wine growing area. On average, Walla Walla Valley receives one more hour of sunlight than Napa Valley during the growing season. The Oregon side is famous for having round basalt rocks that retain heat during the day and minimize water evaporation.
While Walla Walla Valley hasn't always been known for winegrapes, the area is steeped in an agricultural history that has created a solid foundation for its thriving vineyards today. With the tree fruit industry (apples and pears), there already existed an educated base who understood irrigation, grafting and agri-management. With the dairy industry came people who understood the importance of cleanliness and access to cooled steel tanks. All this knowledge and know-how has bolstered the success of the area's wine endeavors, especially Cabernet Sauvignon, Merlot, Syrah, as well as others.
Reclaiming the AVA
My tongue-in-cheek plea to take back the Walla Walla Valley stems from the following surprising tidbits:
Even though the town of Walla Walla clearly sits in Washington, the AVA is 31 percent in Oregon, 69 in Washington. According to Duane Wollmuth, executive director of the Walla Walla Valley Wine Alliance, the amount of acreage under vine is almost inverse, with 60 percent in Oregon, 40 in Washington.
How about the confusing journey of a bin of Washington fruit? Most Washington wines are made in Woodinville, about 28 miles northeast of Seattle, which seems odd considering the majority of grapes are grown east of the Cascade Range — after Yakima Valley AVA, Walla Walla Valley has the second highest concentration of vineyards. Grapes may be grown on the Oregon side, trucked to Woodinville to vinify, and finally, finished bottles trucked back to a tasting room either at the winery or a heavily visited tourist area like downtown Walla Walla.
Additionally, Washington State passed a law allowing up to three tasting rooms per winery, which has led to a few satellite locations in the Willamette Valley, inlcuding Walla Walla Valley wineries like Spofford Station in Carlton and Tertulia Cellars in Dundee. No harm here. Tourist access to some of Walla Walla Valley's big, bold reds in the heart of Pinot country simply reinforces my aforementioned call to action.
Nonetheless, whether you heed my call or not, you must visit the Walla Walla Valley to understand its magic and allure.
Day 1
Driving from Portland, head east on I-84; take Exit 179 and merge onto I-82 West — I know this sounds counterintuitive. Then take Exit 1 (US-395 S/US-730 S) toward Umatilla/Irrigon, which becomes Highway 12.
On this route, one of the first wineries you will encounter is L'Ecole No. 41, which is symbolic since they were one of the first wineries in the Walla Walla area. Housed in an old Frenchtown schoolhouse, the tasting room is, in a word, darling. The fee is only $5 and you are welcome to bring a picnic to enjoy on their deck. Start with the Semillon and I promise you'll ask yourself, "Why don't more Washington wineries make more of this wine?"
Skip the rest of L'Ecole No. 41's Columbia Valley wines. Not that they aren't delicious; they are. However, every grocery store with a wine steward stocks these wines, so you already have access to them. Just because you can taste every wine doesn't mean you should. Instead, stick with the estate wines, grown 100% on the Oregon side of the Walla Walla Valley. Also, ask if they are holding any "exclusive bottlings" under the counter. Winemaker Marty Clubb likes to make small amounts of unique wines that are available solely at the winery.
Heading east, you approach a building that looks straight out of Dwell Magazine. Waterbrook is the third largest winery in the state and yet somehow it maintains the quality level. Their tasting room nails the modern meets Northwest style with exposed wooden beams, stained concrete floors and comfy oversized furniture. Outside, the deck faces a frog-filled pond and views of the Blue Mountains. This is one of the best places to enjoy your glass or bottle with some cheese or charcuterie — sold in the tasting room.
While here, be sure to taste the "Brown," named after owner Andrew Brown. Last vintage was a Bordeaux blend starting with Malbec. Available only at the winery, I bought six bottles.
Your next stop; Long Shadows Winery may require some advanced planning or at least a phone call. Even though they advertise being open daily, it took three attempts before finding that to be true. Make the effort. It's worth it.
To get there, head east from Waterbrook, take the Old Highway 12 exit and turn left on Frenchtown Road, about two miles uphill through rolling wheat fields to a nondescript red concrete building surrounded by poplars. Don't be put off by the bland façade. The interior features chandeliers and glasswork by Dale Chihuly as well as modern furniture. Not exactly a tasting room, but a tour with tasting. $15 gets you seven tastes, refunded if you buy a bottle of red wine.
Allen Shoup, owner of Long Shadows, used to be the president and CEO of behemoth Chateau Ste. Michelle. In 2000, he sold his interest to U.S. Tobacco, now purchased by Altria (Philip Morris). He didn't sell his favorite vineyard and kept all the contacts and friends he had made through the years. His plan: use Columbia Valley grapes, but import some of the world's top winemakers to make them. Germany's Armin Diel makes the Riesling. Michel Rolland, star of the wine documentary Mondo Vino and Bordeaux's most famous wine consultant, makes the Merlot. Napa Valley's Randy Dunn makes their Cabernet and former Penfold's Grange winemaker John Duval visits from Australia to create the Syrah — out of habit he still pronounces it "Shiraz."
By now you should be exhausted from the drive coupled with the three winery visits and all those big, bold reds. Remember, this isn't the medium-alcohol Pinot Noirs you are accustomed to. It's important to pace yourself and create some downtime.
I am about to share a local's secret I learned from some ten-year olds on their bikes: the old swimming hole. Walla Walla seems to lack outdoor swimming pools, even at their nicest hotel, the Marcus Whitman. Instead, grab some water bottles and snacks, head back to Old Highway 12 and turn south onto Sweagle Road. Pass the Whitman Mission Historic Site and, you will come to an overpass. Park on either side of the road and walk underneath to the Walla Walla River. There is a nice gravel/sand bar under the shade of the bridge and the water is clear enough to see the occasional trout.
Dinner
Since you are in the mindset of tasting small amounts of numerous wines, why not keep that mentality for dinner? Find yourself on the south end of Main Street and walk north, stopping for an appetizer or two at the more interesting restaurants. I had the mussels and frites at Brasserie Four, the chopped salad at Green Spoon, and the Adobo-braised beef pizza at the Olive Marketplace and Café with a local wine served at each place. Both Olive Marketplace and Salumiere Cesario, a gourmet grocery, are ideal places to fill your picnic baskets for the following days.
Day 2
It's a good idea is to bulk up on breakfast before wine tasting, so I filled up at Bacon & Eggs, a charming place dedicated to using as much locally sourced ingredients as possible. They won me over with their Texas Eggs (cumin-spiced black beans, brown rice, two eggs, sharp white cheddar, fresh pico de gallo and house-made jalapeño cornbread).
Today is the day to stick around town. All of these tasting rooms are within walking distance from one another, so take advantage of the fresh air between tastes.
First stop: remember me stating, "Sometimes tasting rooms are staffed with people who may or may not know the minute details of the wine?" Gramercy Cellars is not that place. Founded by Master Sommelier Greg Harrington, he and his business and winemaking partner Brandon Moss are about the highest educated winemakers in the valley. While you are still fresh, ask all your questions about soil, climate, grape varietals and vintages. Not only do they know the answers, they make fantastic wines. I once asked Greg if I had to choose just one of his wines, what was he the most proud of, he answered, "My Syrah, it's my favorite."
On your way to Main Street, stop by Foundry Vineyards, named after an old foundry, one half the building is dedicated to winemaking, the other to artists, including artist in residence Jim Dine, a metal sculptor — the driftwood-looking horses seen as you leave Portland International Airport were cast here. Foundry's estate wines come from the Oregon side of the AVA, so with home pride, you can exclaim to all within earshot, "Damn, these are some fine Oregon wines!"
Find yourself in the four-block area centered at Main and Second streets. Here you'll discover tasting rooms mere steps from one another. There are too many to list, but these are some of my favorites:
Doubleback is owned by Walla Walla local and former NFL quarterback Drew Bledsoe. All the wines are Oregon based and made by Chris Figgins of Leonetti, so they are guaranteed to be good.
Seven Hills Winery also uses 100 percent Oregon-grown grapes. The well-known winery makes some Cabernet Sauvignons that taste twice their price.
Maison Bleu has a French name for a reason: Their attempts to produce a higher acid, more terroir-driven Rhône-style wine are fantastic. Be sure to ask which wines are mainly Oregon grapes (most of them).
The same is true for Rotie Cellars with their Rhone varietals and blends. I do think at some point Syrah will overtake Cabernet Sauvignon as the region's star grape.
You will note Cayuse has a tasting room. It is just there to tease you. They haven't opened in years since there is a multi-year waiting list for Christophe Baron's award-winning wines.
A trip to the area would not be complete without visiting the Charles Smith Wines. Again, a warning; just because you can taste them all doesn't mean you should. A recent visit had 12 different wines to try, each of them tasty — it's O.K., I'm a professional — and he often has live rock bands here.
Evening
As Christophe Baron once said, "That soil is the reason I'm here in Walla Walla … it's certainly not for the night life."
Like Baron, I have yet to discover a restaurant open past 9 p.m. in Walla Walla. However, there is a saying in most any given wine country, "It takes a lot of beer to make good wine." Head to the Mill Street Brewpub, where the winemakers go to recharge, relax and catch a live band. The patio has a fire pit and they are open until — gasp — 11 p.m.
Day 3
On your way out of town, drive south along Highway 11, known as the Oregon Washington Highway. Right before you cross the border, stop at Amavi Cellars, Basel Cellars and Saviah before crossing the border into Oregon.
As you drive south, notice the change in the soil and how the land is covered with softball-sized round rocks. This area, called "The Rocks" is an old dried up riverbed of the Walla Walla River and one of the most amazing grape-growing areas in the world.
Much like the pudding or "galet roulés" of the Châteauneuf-du-Pape, formed by retreating glaciers and rounded by river tumbling, these stones retain heat from the daytime sun and slowly release it at night, creating a quicker ripening environment. An added bonus: the stones also act as a protective layer retaining moisture in the soil during the dry summer months.
Wineries on the Oregon side growing grapes from "The Rocks" include Cayuse, Otis Kenyon, Watermill and Zerba Cellars.
Continue your drive south and you are back on I-84 headed to Portland. Hopefully your trunk is full of wines to take home, and next time a friend comments about your recent three-day trip to Walla Walla Valley, correct them and explain how you tasted some of the best full-bodied wines from Oregon.
Robert Volz is an Advanced Sommelier through the Court of Master Sommeliers and originally is from Bremerton, Wash., but ran away to live in Oregon 20-some years ago. His favorite team is the Ducks and anyone playing the Huskies. He also owns Pour Wine Bar in Portland.