Down with the "Somm"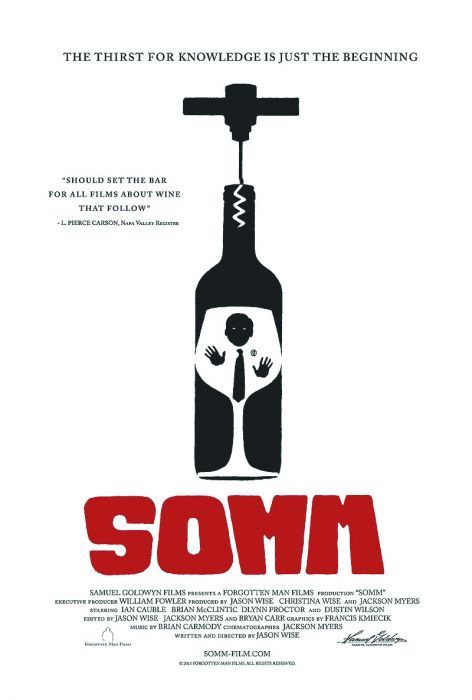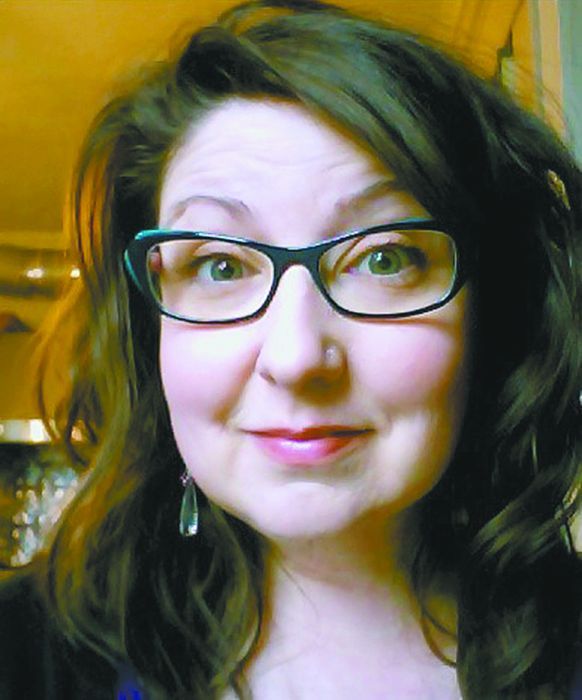 Long live the service-minded sommelier
By Tandy Tillinghast-Voit
Sommeliers possess a unique power and influence over fine wine purchases. Consider two scenarios:
Candlelight suffuses the restaurant. The scattered tables invite intimacy with an old companion. After perusing the menu and wine list, the sommelier arrives. She asks your preferences and offers her recommendations. After you decide, she shares her knowledge about several of the area's Pinot Noir makers. You select an estate cuvée from a local label.
After that night, you visit the winery, fall in love with a reserve bottling and join their club. You introduce friends on open house weekends. Now, each time you open Pinot, your palate recollects the unique flavor — zing of Dr. Pepper, bruised raspberries with a hint of something herbal — you tasted that special night at the restaurant.
Another time, you risk a new restaurant with a potential future employer. Although your previous meetings have been untraditional, you sense you will be offered a job. Cramped seating darkens the restaurant. Before you open the menu, the somm asserts, "I have the wine for you." Without waiting for a response, he launches into a description of a California Riesling.
"Does it have much residual sugar?" you ask.
"It's just perfect," the somm says.
The director's expression seems amenable. You nod. When the wine arrives, the somm uncorks the wine and whisks away to another table. The Riesling is cloyingly sweet and clashes with the mushrooms in your dish. The director is diabetic and takes one sip. You do not finish the wine. Unfortunately, you do not receive the job.
Sommelier Defined
These scenarios highlight the power and consequences of sommeliers' recommendations. Consider the definition of sommelier: a steward of wine (Merriam-Webster). However, the word possesses humble origins. In Old French, the "sommerier," or pack animal driver, transports goods to diners' tables. The connotation of steward as "someone who protects or is responsible" identifies the duty of sommeliers in fine dining.
Sommelier Myths
Is this arbiter of taste role a myth? Should one person define the palate of hundreds of diners? With responsibility, the role of the sommelier as critic becomes essential. The best practice analysis each time they approach a wine.
If analysis involves examining the parts to arrive at a greater understanding of whole, then sommeliers analyze to examine wine and share this lens with diners. Based on another's input, we experience literature or art through a new perspective — let us hope for wines illuminated in this manner.
There are many myths surrounding sommeliers. You must know everything to enjoy fine wines. False. Sommeliers have a higher tolerance for alcohol. False — that is the purpose of the spit bucket. Smell is essential to fine wine and sommeliers have a gift for smell. False — while 75 percent (some sources report up to 90 percent) of your taste receptors involve the nose, palates can be trained.
Don't sommeliers drink for a living? "We do not," responds Ken Bolick, certified sommelier, manager and wine director for Jory Restaurant at The Allison Inn & Spa in Newberg. "I sometimes joke that I have spit some of the greatest wines on the planet. It is our job to assess wines, not to drink them on the job."
If you want even more myths about sommeliers, I suggest watching the documentary "Somm" — no, please don't! There is no need for "bro-culture" to infect any other aspect of our society, especially fine wines. The movie was missing an important segment: women. In the article "Taste Bud Tales," Wines & Vines Editor Tim Patterson reveals evidence that more women are "super tasters" compared to men. Thus, with our heightened palates, females make amazing sommeliers.
Instead of the movie, offer time to "Matt Straus: On Being a Sommelier" about the sincere service of somms.
The myth that sommeliers are the arbiters of taste — that diners need to know French wines regions or be able to detect the "flint" in a Chardonnay — should be shelved.
Sommelier Education
While there are sommeliers with traditional training in theory, service and blind tasting, as well as passing four levels of certification to receive a Master of Sommelier diploma, there are other paths toward wine knowledge, beginning with self-education.
For example, Emily Howard, owner and sommelier of Thistle Restaurant in McMinnville, began selecting wines at 23 when her then supervisor asked, "You are from McMinnville, right? You must know wine?" Since then, she made it her mission to learn every wine, challenging her palate to greater understanding.
Now, her restaurant's glass list is priced accessibly between $7 and $10, leveling the playing field. These eclectic wines, along with three "steals"—nerdy wines for area winemakers—complement the restaurant's local ingredients.
Howard warns how becoming a sommelier can be romanticized, like going to culinary school. Instead of committing immediately to a Master of Sommelier diploma exam, she suggests shadowing or gaining hands-on experience in restaurants.
In addition, originality should be valued. In cities like Portland, with fewer training programs, many graduates have similar palates, resulting in homogenization. Education is terrific, but avoid being formulaic. Instead, attempt a fresh approach to consistent tasting. While Howard can't recommend her trial-and-error training, tasting outside of a program offers liberty.
In teaching certification courses, Advanced Sommelier Erica Landon, wine director of Portland's Bruce Carey Restaurants and Castagna Restaurant & Café as well as co-owner of Walter Scott Wines in the Eola-Amity Hills, says she's observed students seeking basic knowledge who excelled at accurately identifying wines tasted blind. In other words, education trains and reinforces a palate. Similarly, The Society of Wine Educators and the Wine and Spirit Education Trust (WSET) offer courses, seminars and training accreditation.
Service and Credentials
In their respective restaurants, Howard and Landon share many roles: wine adviser, director, buyer, service professional, tasting guru. Likewise, Bolick advises a sommelier "communicate well with a broad spectrum of individuals." No matter how ideal the position, the realities are climbing five flights of stairs from the wine-cellar. Service and stamina are essential.
Recently, it is trendy for investors to back young sommeliers' own labels. Yet, with all the knowledge somms possess, physical production requires different abilities. As the wife of a winemaker (bias alert!), a major gap exists between studying theory as a sommelier and a career based on this knowledge, and the scientific study of viticulture, chemistry, cooperage and ability to shepherd a wine from harvest through release — and too many minutia to list — as a winemaker. Excitingly, some producers begin with passion as a sommelier and continue, completing rigorous training in production.
While many fine artists survive through critiquing and examining art for a living — rare is the critic who never used paint or a chisel, who can pick up a medium and create. Instead, the study of a sommelier, the analysis of craft, of wine itself, is a worthy endeavor.
Dispelling myths honors the hard work sommeliers do each day.
Advice for Somms-to-Be
Experts forewarn: Arrogance is the greatest deficit. Forgetting that dining is not about guests, food or the service is a tremendous oversight. "Humility is so important," Landon advises, "Work hard, fall in love with wine and share it with the world. You can't be at every table … so make sure the list doesn't overwhelm, but rather engages the experience."
Bolick adds, "There are incredible opportunities for growth, being intimidated or afraid to ask the 'wrong' questions steals the potential for growth from these interactions." While experience prepared him, his study of literature forms his educational core. "Paying close attention to detail is invaluable. Nuance is one of the gifts of great wines, and it requires patience to discover."
The best sommeliers hold a light up for the consumer: "I smell candied fruit. What do you smell?" Or, "This local winery is the only one with vines of this age. What do you think?"
Through questioning and analyzing, their craft matures and customers delight in discoveries. An educated wine consumer makes purchases with purpose and thought.
If they live and drink to learn, long live the sommelier!
Tandy Tillinghast co-owns Harper Voit Wines and teaches college English and writing. In 2010, she received her MFA from the Rainier Writing Workshop at Pacific Lutheran University. Currently, she is writing her second fiction collection about the surreal impact of science on ordinary lives.