Jeff Lamy (1938–2014)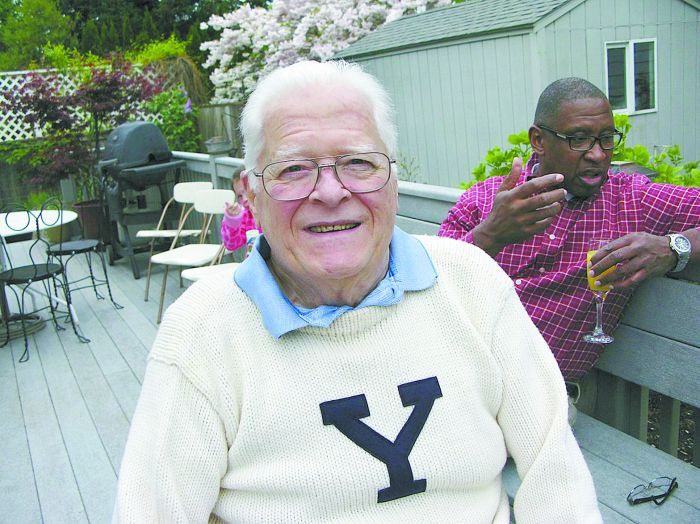 One of Oregon wine's longtime peers, Jeffrey L. Lamy, passed away May 5, 2014, at the age of 76, after an 18-year battle with Guillain-Barré, a disorder affecting the peripheral nervous system.
A master of science, winery consultant, economist and author, Lamy was a 1960 graduate of Yale University with degrees in industrial administration and mechanical engineering. He later earned an MS in business.
Lamy was born in Chicago and raised in Evanston, Ill. After graduation, he worked in the aerospace industry before moving to Moscow, Idaho, where he became that city's chamber of commerce manager. He relocated to Oregon, where he worked as director for economic development for the Eugene Chamber. Later in his career, he was appointed to the Pacific Northwest Regional Commission under President Ford.
To pursue a job in economic consulting, Lamy and his family moved again to Southwest Portland, where they lived for 30 years until locating to nearby Hillsboro in 2006. While working as a consultant, he turned his hobby, a passion for winemaking, into his career. As with many second-career winemakers, his wine education was gained first hand and cumulatively from short courses and technical visits to U.S. and European wineries.
From 1982 to 1992, he planned, built and ran the 400-plus-acre Montinore Vineyards operation in Dilley for the Graham family, owners of Stimson Lumber Company. He served as Montinore's general manager and head winemaker, overseeing what were then Oregon's largest plantings of Pinot Noir, Pinot Gris, Riesling and Müller-Thurgau.
After returning to full-time consulting, he founded Lamy Winery Consultants, and ultimately designed more than 400 vineyards and a dozen wineries while directing the winemaking for six.
Lamy was also a contributor to the award-winning wine website, www.enobytes.com, where he brought extensive knowledge in the technologies of grapegrowing and winemaking, experience in many regions, and keen insights of the entire business enterprise.
Before his passing, he completed a book on management of the winemaking business, which is being readied for publication.