Queso, So Bueno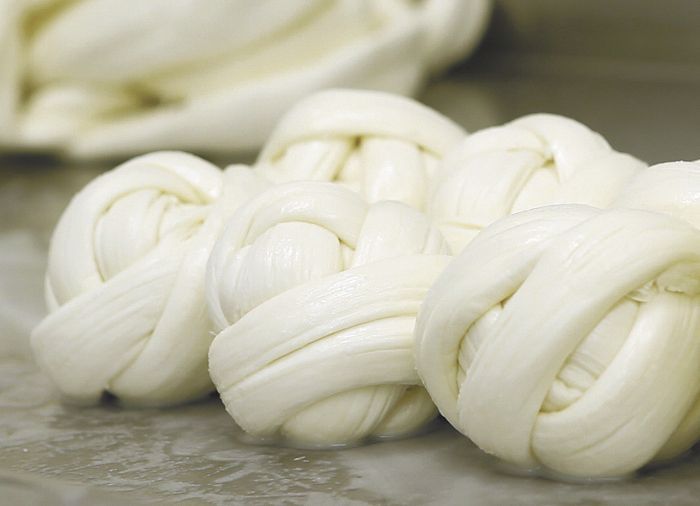 By Christine Hyatt, Cheese Chick
The trend toward high quality, authentic foods is a hallmark of the cheese industry, and Mexican cheese fits in perfectly. This growing niche is not new by any means, but its recent flourishing is creating a buzz from south of the border and beyond.
Unlike colonial American cheese, with its strong English and Dutch influences, cheese arrived in Mexico with Spanish conquistadors. Early immigrants brought sheep and goats to supply meat and milk, along with recipes to re-create cheeses of the homeland. Catholic monks, bringing Italian influences to Central America, also contributed to Mexico's cheese culture.
The nascent industry experienced some major hurdles. Mexican cheese expert Carlos Yescas, author of Quesos Mexicanos, points to three major challenges to early cheesemaking in Mexico.
"Early on, children of Spaniards born in the Americas were not allowed to make cheese and cheesemaking knowledge was not shared," notes Yescas. In addition, indigenous communities were lactose intolerant and the cheese-loving population from Spain was not substantial enough to support a growth industry.
With the development of rail — connecting Mexico's bread basket states with Mexico City and Guadalajara — cheese production, especially of cow milk cheeses, grew steadily in the years leading up to the Mexican Revolution of 1910. During this tumultuous time, rail lines — critical to moving products to market — were disrupted by pro- and anti-government forces, and dairy cows were slaughtered to feed armies. As a result, cheese production shifted to more local, goat milk products.
After the revolution, the dairy and cheese industries spent many years recovering. Simultaneously, an influx of Spaniards fleeing Franco arrived in Mexico and imports of Spanish cheeses soared. Other imports, like Dutch Edam and a full-fat Mennonite cheese, made their mark on the cuisine of Mexico through emigration from other parts of the world.
While researching his Spanish-language cheese book, Yescas discovered 60 cheeses produced in Mexico for more than 150 years. At least 15 are no longer made, and no one can recall eating them, making it impossible to recreate these lost recipes.
Today, traditional cheeses like Panela, Requesón and Cotija are most popular in central Mexico, while Edam and double cream cheeses are more widespread in the south. Oaxaca cheese, a stretched-curd string cheese, was a breakthrough success from its origins in the southern state of Oaxaca to California, as migration in search of better lives brought this traditional cheese north of the border, where it quickly found a following.
Mexican cheese still faces some obstacles, particularly in capturing the U.S. market, where Americans believe the cheeses are interchangeable and primarily meant for cooking, says Yescas.
As he prepares to open a cheese shop in Mexico City, his carefully curated collection of cheeses reflects the high-quality of the Mexican cheese scene today. Yescas is also committed to importing authentic products and helping U.S.-based producers expand their markets into Mexico.
In Oregon, Francisco Ochoa of Queseria Ochoa is a stand-out producer of authentic Mexican cheese. He and his small and dedicated team of cheesemakers in Albany create delicious vat after vat of savory cheese based on recipes from his mother, Zolia.
The company was the dream of Ochoa's late father, Froylan, for whom the Don Froylan brand is named. A real family affair, Lisa Ochoa, Francisco's wife, runs the on-premise cheese shop and works the office; his mother is still actively involved with quality control. Often, the two Ochoa children can be found at the creamery as well.
Long hours of hard work have paid off with increasing production and sales, expanding beyond the Willamette Valley's Mexican markets, which first stocked the products. Now Ochoa's cheese is available at mainstream and specialty shops, as well as restaurants like Porqué No? Taqueria and Cha Cha Cha! in Portland.
With milk sourced from the quality-minded Lochmead Dairy, Ochoa cheeses have won top awards, including first place for Queso Botanero Cilantro & Jalapeño and a second for Queso Fresco at the 2013 American Cheese Society Judging & Competition.
Francisco is rightfully proud of what he and his family have accomplished and the tradition they are introducing to a wider audience. "We want to make fantastic, traditional cheeses here in Oregon," he says. "When people try these cheeses in Mexico and then come back home, I want to provide the cheeses people experienced on their vacation."
So far, his taste of Mexico is definitely hitting the mark, including fun treats like Angry Curds, fresh cheese curds topped with a spicy mixture that is quite addictive.