Through the Grapevine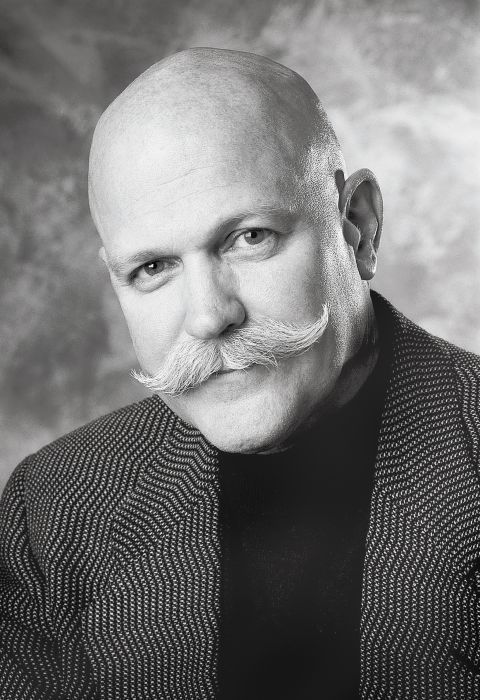 Will Vinton is the world renowned Claymation® pioneer. He was born and raised in McMinnville, the heart of Willamette Valley wine country.
After graduating from the University of California-Berkeley in the early '70s, he began experimenting with clay animation and entered the world of film production.
In 1975, Vinton won an Academy Award for Best Animated Film for "Closed Mondays," a clay-animated short he co-created with Bob Gardiner. He coined the term Claymation to describe his unique process of animating with plasticene clay.
He founded Will Vinton Productions, where he directed and produced the world's first all-Claymation feature, "Adventures of Mark Twain." Soon after, he directed commercials starring The California Raisins, leading to merchandising opportunities and even a network TV series.
As a director and producer of 3D animation, Vinton has won virtually every film and television award given a filmmaker. Besides the Oscar, he has received four additional Academy Award nominations, and numerous Emmys and Emmy nominations for primetime animated programs, including "The PJs" and "Gary and Mike," among others.
Under his new banner, Freewill Entertainment, Vinton continues to achieve acclaim, breaking new ground in computer character animation, Claymation, stop-motion and flash animation.
Vinton actively supports educational and economic opportunities for the film and television industry. He is a part-time "Artist in Residence" at the Art Institute of Portland, as well as founder and chairman of the Portland Creative Conference.
Vinton resides in a house he built on the banks of the Willamette River, near Portland. He enjoys snow skiing, water sports and a Northwest lifestyle with his wife, Gillian, two sons, Billy and Jesse, and daughter Alexandra.
What is your favorite wine variety? Favorite Oregon producer?
I usually prefer heavier reds than is typical in Oregon — wines like Zin, Cabs, Burgundy and Malbecs. But I've also had some lovely Oregon Pinots from producers like Laurel Ridge and Erath. And sometimes I enjoy whites like Chardonnays from several local producers. It would be hard to pick a favorite producer because there are so many very good ones around here!
I'm also a fan of micro-brew beer and it has been great that the growth of the microbrewery industry has come on strong as well. I'm an IPA fan.
Name three Oregon restaurants that have most recently wowed your taste buds.
Bistro Maison: Stopped in for lunch on the way to Pacific City recently and had a terrific meal — I remember my Coq Au Vin and my daughter's Croque Monsieur most. SouthPark: Great seafood, fresh treatment, surprising fish choices. Genoa: Always great surprises.
Having grown up in McMinnville, what do you see is the greatest change to your hometown over the last ten years? Do you like the wine region it has become?
When I grew up in Mac, there weren't a lot of food and drink choices. Oriental Gardens was the tops. My family often drove to Portland for special occasion dining, places like Jake's and London Grill.
Willamette Valley towns started to struggle after the boom of logging, lumber and farming subsided. Many of the towns remained a little dormant and didn't progress like other places — that lack of progress left them as they were, which today we see and charming.
The growth of the wine industry, along with its great restaurants, has been a wonderful addition to the Willamette Valley and McMinnville area. I love that wine tasting rooms have taken over some of the vacant storefronts in Mac and Carlton, for example. It seems to me it has been a perfect marriage because these smaller towns have provided the industry a charming center worthy of visiting just for the food and wine, and of course, the wine industry has bolstered the economies of the area.
I really enjoy driving though the Willamette Valley because there are so many interesting and pretty things there, and, for me, so many memories of things that did not get bulldozed away.
Growing up in the '50s in a different Willamette Valley, was wine part of the dinner table?
Yes, we had California and French wine on the table back then, but it was usually pretty pedestrian stuff. We never thought of grapes as potentially being something that would even grow in this area — I don't really know why we thought that, since all kinds of fabulous fruits and vegetables grew spectacularly in the Valley.
What kind of wine would you pair with California raisins? (Sorry, I could not resist; I grew up in the '80s and think very fondly of those guys!)
I think if I were looking for a wine to drink with a big bowl of raisins, I'd probably go for an Eola Hills Gewürztraminer or a Duck Pond Chardonnay.
Any animation projects in the works you would like to share with OWP readers?
I've partnered with a Korean company to do an animated project in Seoul and am writing and developing a holiday show for CBS. But what has me very excited these days is my musical comedy, which has moved from being an animated show to being a Broadway-style musical called "The Kiss." Our first public viewing of the show was a "Staged Event" at Lakewood Theater on March 24 and 25. We intend to mount a full production, pre-Broadway premiere in Portland next year. (For information and tickets, log on to www.thekissmusical.com.)