Carlton's Food Boom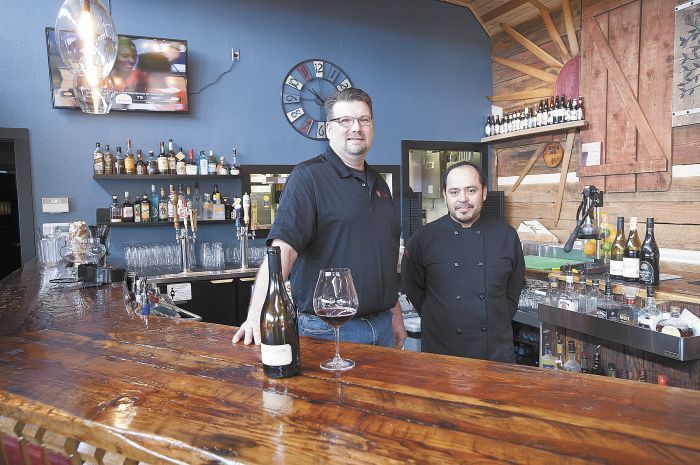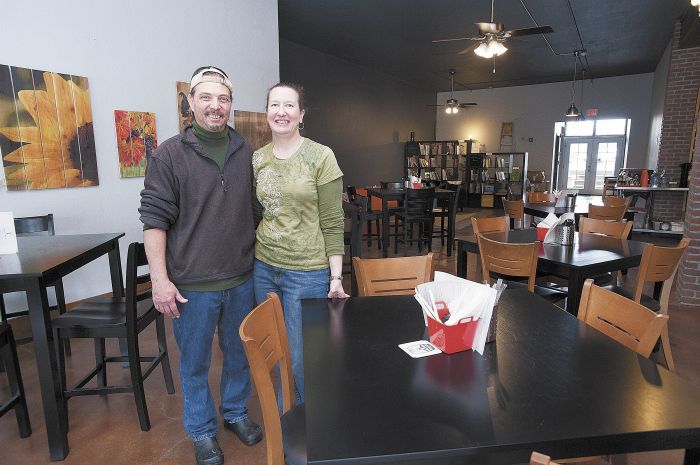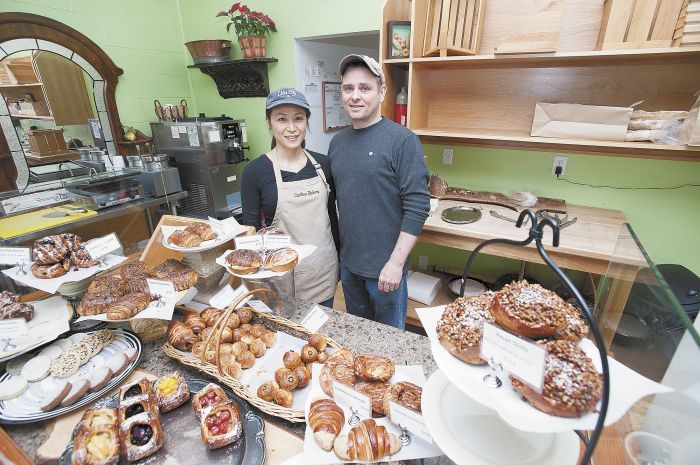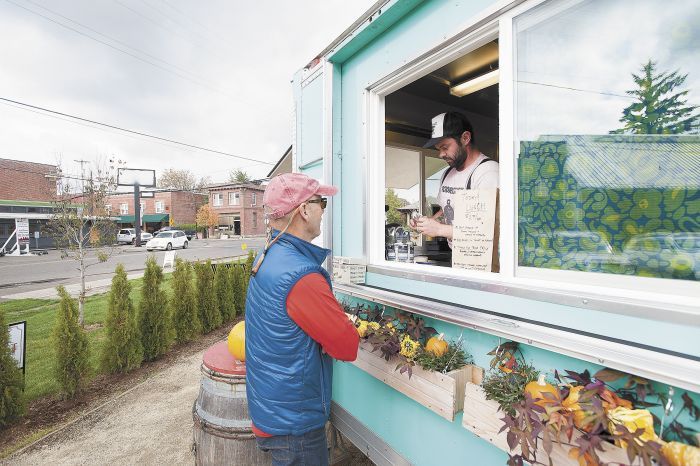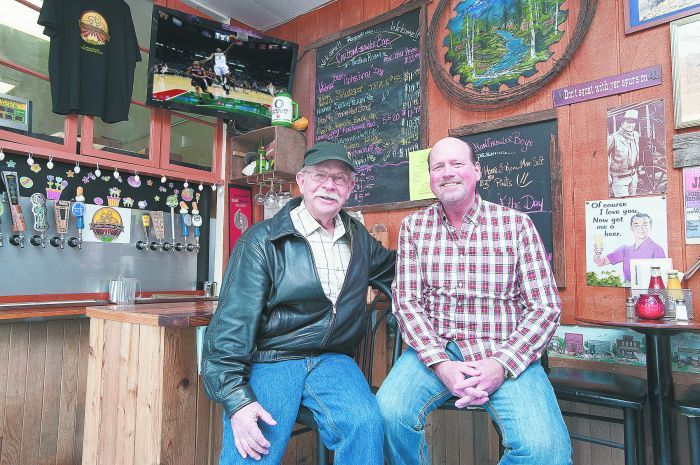 By Jim Gullo
It was a time of great hunger and want. Huddled, shivering, in the concrete and brick terroir that was downtown Carlton last winter, the rugged winemakers and gnome-like tasting room associates of that town had plenty of time to ponder nature's cruel dormancy, barren landscapes, and the perpetual cycle of rejuvenation and rebirth that had landed them at the opposite side of abundance.
Frankly, everybody was hungry. Philosophy aside, there was hardly anything whatsoever to eat in Carlton, and you could scarcely find a Reuben sandwich to save your life in those dark, gloomy days of January and February. The stalwart Cielo Blu Italian restaurant anchoring the west side of Main Street for many years — before briefly converting to an ill-fated eatery called the Carlton Grill — had closed for good, its windows covered in brown craft paper. Cana's Feast had shuttered its excellent Italian restaurant. Other eateries had reduced hours or shut down entirely for the winter months.
I am happy to report the weather has warmed up; rejuvenation did, in fact, occur, plants burst into full bloom, the restaurants re-opened and Carlton has reclaimed its rightful place as a five-Reuben town. And darned good Reubens they are, served up not only at some of the town's longtime eateries, but also by two newcomers on the scene that have injected needed vigor into the local food picture.
True to form for Carlton, which displays its agricultural and working roots in its solid brick buildings and repurposed granary, the new restaurants are bastions of healthy and comforting food, without an ounce of pretension alongside the baskets of fries and growlers of beer. Which is saying a lot for a town that is loaded with wineries whose best products are invariably described as evoking sensations like a certain earthiness tinged with graphite, candied sandalwood and toasted persimmon jam.
Here's a roundup of the revived Carlton dining opportunities:
Barrel 47
The vault is now a man cave with darts and shuffleboard. The cold exterior has been softened by wood paneling and a flower garden, and the interior space where tellers once moped and money-changed is now covered in dark, wooden tables and chairs. Lovers of hearty comfort food, and their financial advisers, will be pleased to note that the former bank building on the corner of Main Street and Highway 47 has been transformed into Barrel 47.
Owner Andy Rabung's restaurant has come out of the blocks fast, with a local clientele that is digging into healthy portions of upscale diner fare that includes bangers and mash, mac and cheese, sandwiches — including, of course, a Reuben — and thick slices of prime rib. The wine list is a who's-who of Carlton-based pours, from next door's Omero Cellars Chardonnay to bottles from Ken Wright, among many others, most of which are rotated as glass pours.
It is in the massive Barrel Burger that Rabung and his crew pay homage to an old Carlton favorite, the ill-fated Log Cabin Restaurant that burned in the '90s. I found myself mining its layers like an archaeology dig, beginning with the oversized bun slathered in Thousand Island sauce and then working my way down, slowly but surely, through layers of lettuce, onions and tomato, criss-crosses of crispy bacon, a wad of ham held together by melted yellow cheese, a fried egg, mushrooms embedded in melted white cheese, and finally the 10-ounce patty of ground sirloin wrapped in another strip of bacon.
With fries, it nearly made up for a winter's worth of deprivation.
Farmers' Plate & Pantry
Speculation was rampant through the winter regarding what was to become of the former Cielo Blu restaurant space, also on Main Street. When a successful Kickstarter campaign concluded in February with more than $10,700 raised, the speculation ended and construction began. Farmers' Plate & Pantry, the brainchild of Lori Pillsbury and Timothy Elliott, who own a small farm just outside town, brings a new concept to Carlton befitting the town's history of agriculture and farm-to-table fare.
Farmers' Plate combines three functions in its spacious floor plan, beginning with a pantry, or market, that has begun with canned foods like crunchy green beans in garlic-dill infused vinegar, seeds for planting, gluten-free grains from Bob's Red Mill, honey and other locally produced comestibles. A corner of the space has a library with books to borrow and consult on gardening. And most of all, Farmers' Plate is a three-meal restaurant.
In the style of McMinnville's Community Plate or Dundee's Red Hills Market, the restaurant serves sandwiches — Reuben no. 2 — salads, a daily Blue Plate Special prepared by Timothy, and excellent, crisp crust pizzas with fresh margherita sauce and toppings that include pulled pork or smoked ham, pineapple and jalapeño. Breakfasts and brunches offer traditional fare of pancakes, biscuits and gravy, and chicken-fried steak. Ambitious in design and concept, it will be interesting to watch how Farmers' Plate grows into its big space.
Briefly noted, Cuvée continues to be Carlton's only fine-dining restaurant for dinner, with French country fare prepared by Alsace-born and raised Chef Gilbert Henry.
After a winter's break, Chef Joseph Zumpano has re-opened Henry's Diner, the gourmet food cart for breakfast and lunch with exotic fare like caramelized brioche French toast and slab bacon, or Carolina pulled pork sandwiches.
The Horse Radish Cheese & Wine Bar offers gourmet cheeses and meats, and a sandwich selection, including a sensational Reuben — there it is again — on ciabatta bread.
Carlton Bakery, in a space formerly occupied by The Filling Station, has weathered its opening jitters and produces a gorgeous array of European-style pastries and breads, including a French Sandwich — instead of the Reuben — of ham and Dijon mustard on a house-made baguette.
Fast becoming an after-work choice for winery staff, Carlton Corners is a friendly little diner — and gas station — with a half-dozen burgers, biscuits and gravy, and perhaps the only chicken gizzards on an Oregon menu, all washed down by an impressive selection of microbrews available by glass or growler.
If you've been counting, you can surmise Carlton Corners makes the fifth, but hopefully not the final Reuben in Carlton. There's always room for more eateries in the dead of winter or in any season.
McMinnville freelance writer and author Jim Gullo is working on a novel about the Marx Brothers.
Barrel 47
111 W. Main Street, Carlton|
Mon.–Thurs., 11 a.m.–10 p.m.; Open late: Fri. & Sat.; Sun. 11 a.m.–9 p.m.
503-852-3047
Carlton Bakery
305 W. Main Street, Carlton
Tues.–Sun., 7:30 a.m.–5 p.m.
503-852-6687
Carlton Corners
150 N. Yamhill Street, Carlton
Mon.–Sat., 6 a.m.–8:30 p.m.; Sun., 6 a.m.–7:30 p.m.
503-852-7439
Cuvée Restaurant
214 W. Main Street, Carlton
Fri.–Sat., 5:30–9 p.m.; Sun. 5–8 p.m.
503-852-6555
Farmers' Plate & Pantry
119 W. Main Street, Carlton
Mon., Fri.–Sun., 8 a.m.–7 p.m.
503-899-8731
Henry's Diner
103 W. Main Street, Carlton
Mon., Fri.–Sun., 8 a.m.–2 p.m.
503-852-6656
The Horse Radish
211 W. Main Street, Carlton
Sun.–Thurs., noon–3 p.m.; Fri.–Sat., noon–10 p.m.
503-852-6656