In Pursuit of Balance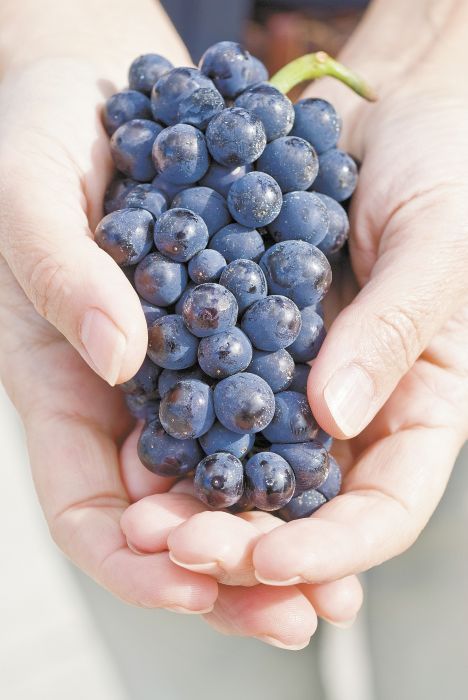 By Rusty Gaffney
Oregon vintners are in their own world, and very much tied to Burgundy. But perhaps they can benefit from learning about the latest trends among their sunny neighbors to the south, and in particular, California's cool-climate wines. I recently attended an event titled, "In Pursuit of Balance," held at the urban Bluxome Street Winery in San Francisco.
The sponsoring organization, In Pursuit of Balance (IPOB), began four years ago to promote dialogue about the importance and the challenges of achieving balance in California Chardonnay and Pinot Noir. IPOB was founded by American sommelier Rajat Parr, the former wine director for the Michael Mina restaurant group, and now one of the partners of Sandhi Wines and Domaine de la Côte in the Santa Rita Hills and Evening Land Vineyards in the Willamette Valley, along with Jasmine Hirsch of Hirsch Vineyards in the Sonoma Coast.
The implied goal of the organization is to offer an alternative to the strong voice and ubiquitous presence in the wine marketplace in recent years of California wines of prodigious size that speak more of the sun than the earth, specifically "butterball" Chardonnays and "Parkeresque" Pinot Noirs.
The wineries associated with IPOB are poised to show a different style of California wine, an "Ode to Burgundy," if you will, that is not proclaimed to be superior to other wine styles (although this is easily inferred), but aimed at receiving recognition of another option. The emphasis is on food-friendly wines that are site-driven.
Sound familiar Oregon?
The idea is to avoid leaving grapes to hang to extreme ripeness that invariably leads to an escalation of alcohol percentage and wines that are manipulated out of necessity, resulting in loss of balance and all expression of vineyard site.
The IPOB vintners want to achieve balance in their wines naturally through viticultural practices and winemaking craftsmanship. The definition of the descriptive term, balance, seems self-evident, but it as an abstract term not easily recognizable or measurable in wine. Balance is achieved when no element in wine (fruit extract, acid, sugar, alcohol, tannin and texture) is out of proportion.
Balance is a high accolade whenever the quality of wine is discussed. With more than 300 chemical constituents in wine, it is impossible to analytically arrive at a determination of balance. We are left with our personal taste to ascertain balance and, therefore, quality in wine. Balance is a personal aesthetic challenging to describe, yet we know it when we experience it.
Thirty-one wineries participated in this year's IPOB event and 400 wine writers, sommeliers, winemakers and winery owners attended from all over the United States. Some of the most well-known participating members of IPOB include Calera, COBB, Drew, Failla, Flowers, Hanzell, Hirsch, Knez, Littorai, Mount Eden, Peay, Soliste and Twomey.
The fact that IPOB has no plans to expand into Oregon and offer events there says something about the currently perceived balance present in Oregon wines.
For more information about IPOB and to find out about future events, visit the website at www.inpursuitof
balance.com.
Rusty Gaffney, a retired ophthalmologist, is the author of The Prince of Pinot, an online newsletter dedicated exclusively to Pinot Noir. The blog's bi-weekly PinotFile features wine reviews and more.