WOWing the Future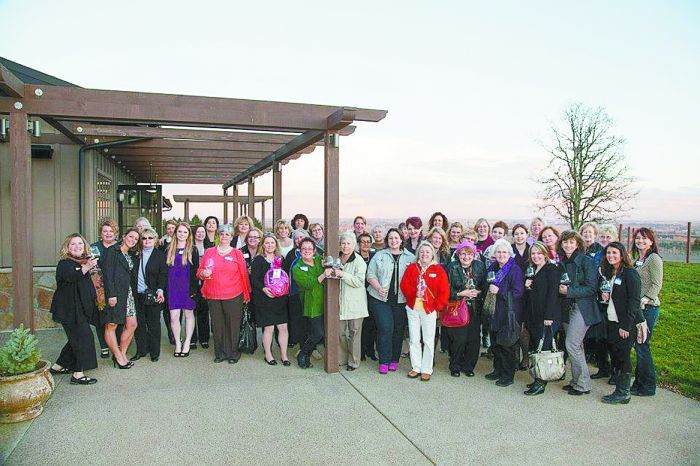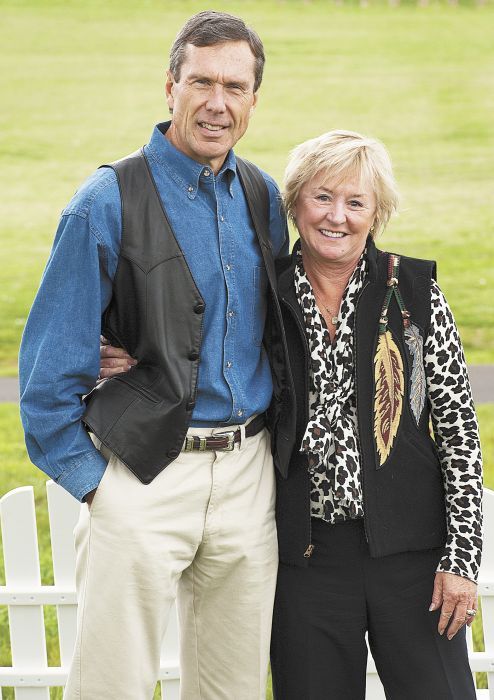 By Hilary Berg
Walking into Meri Kerekanich's office, anyone can see she is a people person. Just one look at her wall-sized bulletin board layered with photo upon photo — not a speck of corkboard shows — and you realize how important people are in Kerekanich's life.
As a real estate broker for The Kelly Group in the northern Willamette Valley area, she knows what solid relationships are worth — she was the No. 1 buyer's agent in Yamhill County two years in a row and a five-star Realtor for four. While business has been prosperous for Kerekanich, her passion is community.
With a need to socialize outside her demanding work schedule and a desire to promote the riches of the surrounding wine country, Kerekanich came up with a savvy solution: Women of Willamette, a membership-based organization of passionate, business-oriented women.
The nonprofit's logo, showcasing a glass of red wine, might suggest nothing but a group of women organized to enjoy the Valley's culinary offerings — nothing wrong with that — but WOW is much more than memorable events. Kerekanich said, "It's about unabashed networking."
"We want to know who you are, and we want to help you," she continued. "There have been some incredible personal and professional relationships formed because of the great setting in which everybody knows you are there talk about your business."
Since 2011, WOW has grown from 35 women to almost 300. The first event, held at Cana's Feast in Carlton, was a huge success. "The energy in the room was tremendous," Kerekanich recalled. "It was then that I realized the great need for an organization like this."
Over the years, Kerekanich and fellow board members Cassandra Teegarden, of Natalie's Estate; Jeanne Biggerstaff, of Biggerstaff Virtual Business Assistance; Diana Yates, of Pacific NW Advisors; and Linda Humphers, of Travel Yamhill Valley, have encouraged women representing a variety of businesses to join.
"WOW's membership can include unlimited restaurants, wineries, venues — and we need several for hosting events — but there is a bit of a sense of exclusivity; we don't want more than five insurance agents, for example," Kerekanich said. "We want the variety [of professions], so that members can get to know and network with a variety of women.
Monthly meetings typically feature five or six different businesses at a wine country venue, the host is always a member and expected to promote her own business. From motivational talks, to an evening with rock violinist Aaron Meyer to the annual summer Hoedown, WOW events always include wine, food and networking. WOW also offers smaller group opportunities — weight loss, crafting, culinary classes, etc. — for those who prefer a more intimate group.
WOW's upcoming event exemplifies what the group has evolved into and its positive effect on the community. Slated for March 18, the gathering will include presentations by four final candidates vying for a Cathy Stoller Scholarship.
A scholarship program was not part of the group's original vision, but when member and beloved winery owner Cathy Stoller unexpectedly passed away in 2012, the board and members wanted to honor her in some way; a scholarship in her named seemed fitting. Kerekanich approached Cathy's husband, Bill Stoller, about the idea.
"Within minutes of sending Bill an e-mail inquiring about the starting of a scholarship in her name and helping fund it with matching funds, he replied, 'Absolutely.'"
In honor of Cathy Stoller, WOW raised $10,000 in 2012— includes the match donation — and $13,000 this year. Candidates must be sponsored by a member and fill out the application — those on the scholarship committee cannot sponsor a candidate. From the 33 applications, the special committee selects 10; they then submit those to WOW's main board, who then votes on the top seven.
At the March event hosted at Stoller Family Estate, the bottom candidate will receive $500; the next two, $750 each. The top four will make presentations to WOW members attending the event. They will then vote on who receives the top prize of $5,000, followed by $3,000, $2,000 and $1,000.
In regard to the caliber of candidates, "Trust me, these young women are phenomenal," Kerekanich said. "The scholarship's goal is to grow the next generation of WOW women."
Women like Cathy Stoller.
"She was, no question, an incredible business woman, had an acumen for business and numbers, and really led with a stern business mindset, and her employees loved her, Kerekanich said. "But her passion was family. Her husband and children came first.
"This scholarship is so perfect in her name, because she exemplified women in business. She would have loved to influence the next generation of members."