Three's Company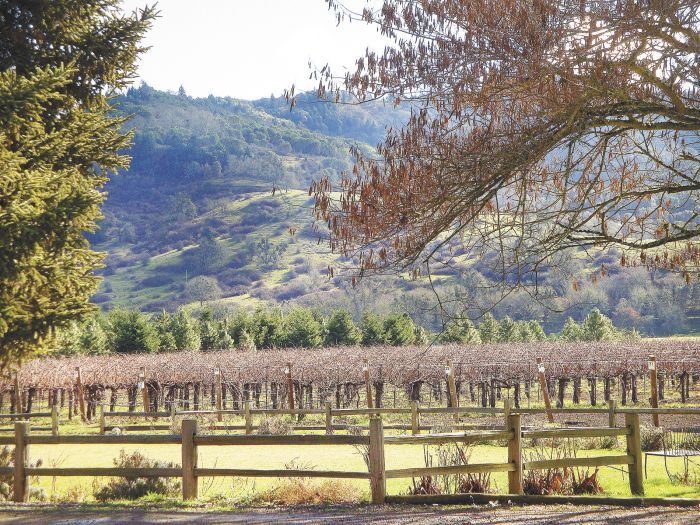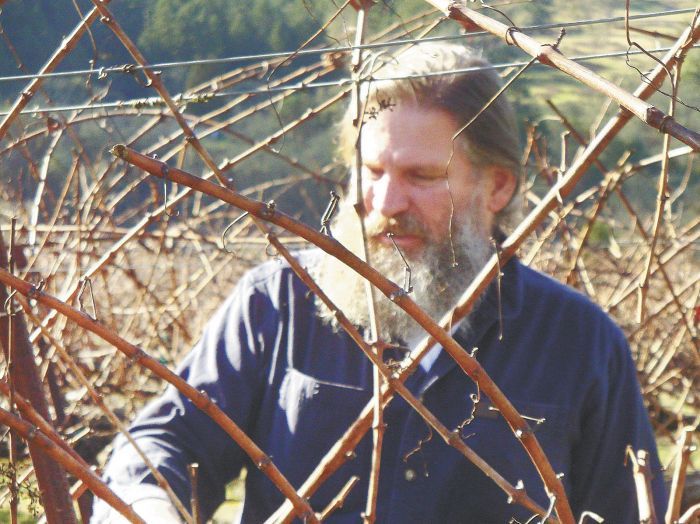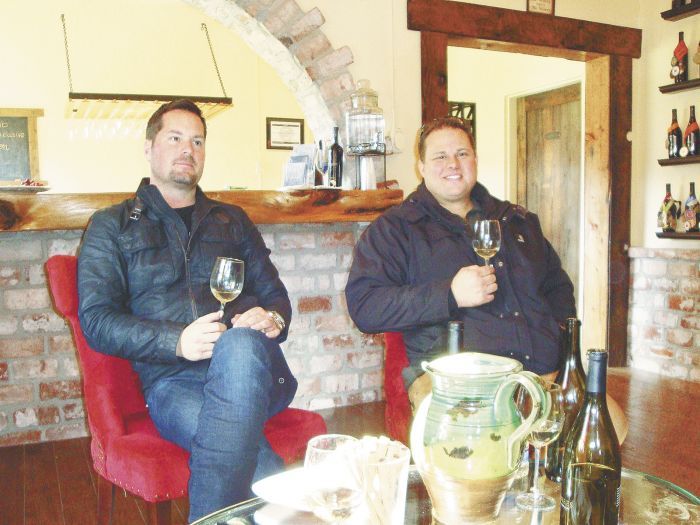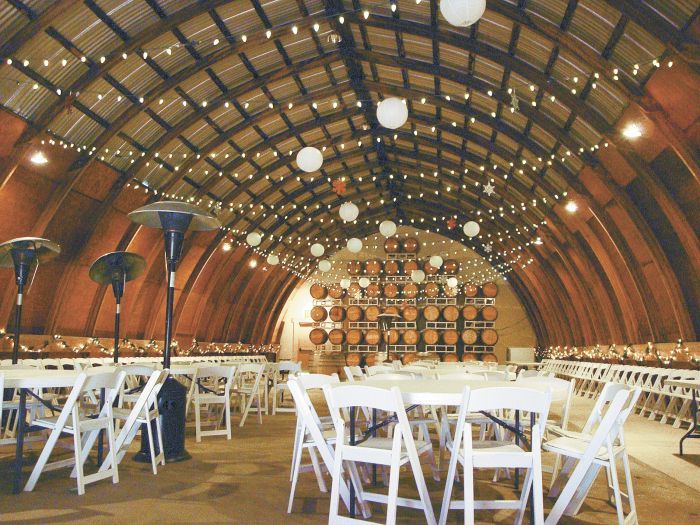 By Jade Helm
A lobbyist, a title agent and a carpenter walk into a winery... Sounds like the beginning of a joke, right? Not so. This is the story of Pyrenees Vineyard & Cellars in the Umpqua Valley, a winery fueled by passion and made possible by a small team and an impressive vineyard.
As with all wines, success starts in the vineyard, and Pyrenees' estate, containing 30 acres of vines with deep roots reaching the adjacent Umpqua River, is no exception. The vineyard's goal, to grow the best grapes possible, allows varietal characteristics to be expressed in the wine. This idea of trusting the components to achieve their greatest potential also applies to the Pyrenees team.
Proprietor Robert Stryk, a former Washington, D.C. lobbyist, has been involved with Pyrenees less than two years. He believes in hiring experts and avoiding micro-management. "I don't believe anyone works for me," he said. "We are all a team. I happen to be the owner, but I am only as good as the people I put on the field every day; I am fielding the best team that there is."
Thomas Shook is the winemaker — often the only one in the cellar — who sometimes works for 18 hours at a stretch, to achieve the goals the team has set for Pyrenees wine. Stryk says, "We want our wines to be varietally correct. We focus on what our vines can make." Shook adds, "It is a very natural process; we let the grapes tell us what they want to be."
Shook explains how meticulous he is in the winery, and his mom, visiting from California, chimes in, "Thomas has always been a perfectionist. He is probably the hardest working person I have ever seen. When he gets something into his head, he is going to make it happen."
Shook pursued his interest in wine, leaving behind his career in real estate. He and his wife moved from California. With a combination of hands-on learning and formal education at Southern Oregon Wine Institute in Roseburg, Shook made a name for himself in just a few years.
True to his management philosophy, Stryk ensures that Shook's contribution is recognized. Stryk repeatedly refers to him as an artist.
"Without Thomas Shook, there is no Pyrenees Vineyards," Stryk said. "Other winery owners don't talk about the winemaker, and I say, I am nothing without the winemaker." He demonstrates this respect on the back label of the Pyrenees bottle where Shook's name appears next to Stryk's.
Vineyard Manager Eric Dietz's talents are obvious, probably to everyone but the modest Dietz. He was brought in after working on construction projects for the previous owners. "They got used to the fact that I would work 12 to 14 hours until the job was done," Dietz said. "They needed someone who had the ability and tenacity to fly into a task and stay at it until it was finished."
Thirty years in construction, plus training at Southern Oregon Wine Institute, equipped him to tackle the task of vineyard management. Dietz's touch can be seen throughout the property. In addition to an intimate knowledge of the vines, he has transformed the barn into an event venue that feels like stepping into a giant wine barrel. Stryk can't help but brag about the gorgeous bar Dietz crafted in the tasting room.
The gentlemen of Pyrenees conduct their business meetings over a bottle and cigars or on a "buggy" tour of the property. This protocol has led to some unconventional decisions. Many wineries respond to recognition and success by increasing production; whereas Pyrenees is decreasing to approximately 4,000 cases, with an effort to focus on artisan winemaking as well as enriching the relationship with customers.
While Oregon is famous for Pinot Noir, Pyrenees doesn't even make one. The vineyard's climate is warmer than in the Willamette Valley and much of the Umpqua Valley. In a rain shadow, the site receives two more months of sun, less rain and cloud cover, and higher-than-average summertime temperatures.
Why not produce the ever-popular and price-commanding Cabernet Sauvignon? Stryk responds, "Our mantra is: We want all of our wines to be 90 point wines. We asked ourselves if we could make a 90-point red from our Cabernet Sauvignon and Merlot, and the answer was: 'No,'" Stryk continued. "We are honest about the land. Whatever the land can give us is what we are going to do."
So they do the unexpected. Pyrenees plans to phase in more Bordeaux and Alsatian whites, concentrate their reds mostly on Rhone varietals, and use their Cabernet Sauvignon and Merlot for róse.
The results speak for themselves. Twice, Pyrenees wines have been chosen for dinner pairings at the prestigious Culinary Event with the California Winemasters, a fundraiser studded with celebrities of film, wine and food. Wine Spectator selected the 2011 Pinot Gris as one of the top white wines in Oregon, awarding it 89 points. And Pyrenees has cultivated a loyal and growing following of wine club members.
The winery is capitalizing on opportunities to expand its consumer base with a new tasting room in Eugene, The Lounge. Future plans include a tasting room in Bend.
Stryk explains the Pyrenees team is not wide-eyed and bushy tailed. They have taken risks and made sacrifices because of their passion for the business of wine. "I think it comes through in the wine. Our customers are getting wine that is handmade and hand-loved."
It may be a risky business, but this unlikely team is determined and finding success quickly.
"Every time I drink Thomas' wine, it is worth it," Stryk said. "It brings tears to my eyes."
In the friendly setting of the Pyrenees tasting room, surrounded by his team and enjoying a glass, his sincerity is obvious.
Jade Helm is the primary author of Tasting Pour, a blog about wine, cocktails and food. Her expertise is evidenced by credentials from the Society of Wine Educators (Certified Specialist in Wine) and the Wine and Spirits Education Trust (Diploma in Wine and Spirits).
Pyrenees Vineyard
Vineyard Tasting Room
Address: 15332 Old Highway 99 South, Myrtle Creek
Hours: Daily, 11 a.m.–5 p.m.
Phone: 541-863-7797
Urban Lounge
Address: 946 Willamette St., Eugene
Hours: Wed.–Sat., 4–10 p.m.; Sun. 2–8 p.m.
Phone: 541-393-6617
Web: www.pyreneesvineyard.com