Firmly in the Gumbo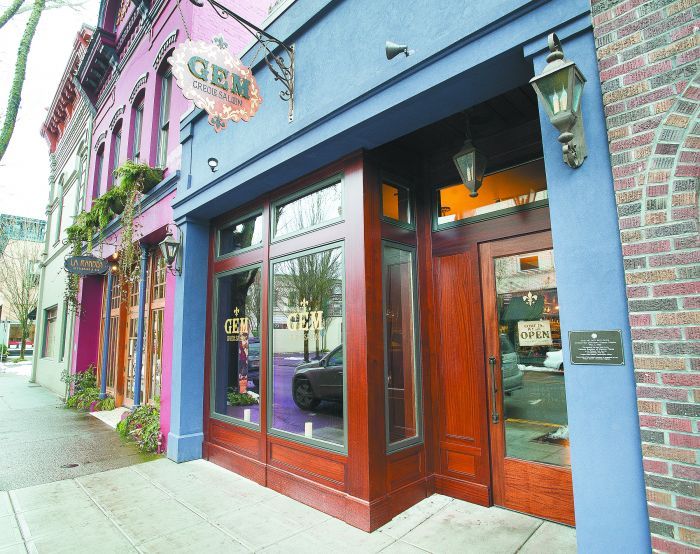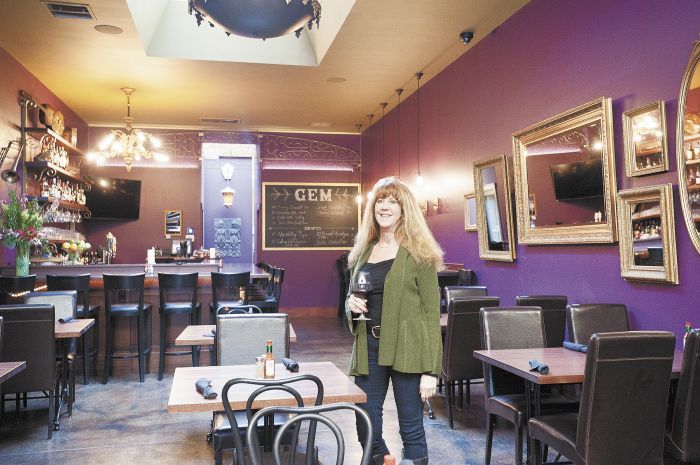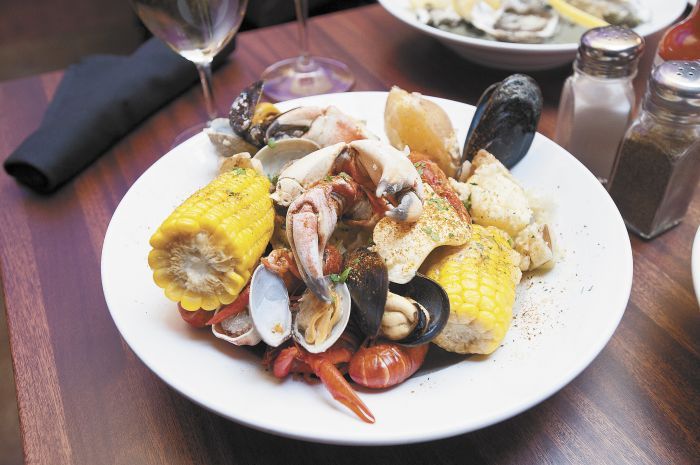 Review by Jim Gullo
Why, you might ask, would someone open a Creole/Cajun restaurant and bar in downtown McMinnville, about as far away from the Louisiana bayou as…well…Newberg? Like the fine Southern gentleman that I vicariously am, I will puff out my chest, suh, and explain.
Regarding the new Gem Creole Saloon, which opened last month on McMinnville's hopping Third Street, I would simply say, why not? Look around you, suh. Among its raft of excellent eateries, McMinnville now has Kamé, a first-rate Japanese restaurant; La Rambla, next door to Gem, makes it on Spanish tapas and sangria; Pura Vida serves regional Latin fare; the Thai place, the French bistro, the Mexican, the Ribslayer BBQ, and especially venerable and beloved Nick's Italian Café. McMinnville opens its arms and embraces all of them.
So why not Creole? Like barbecue, it evokes its own emotional connections and instant sense of place, even if, like me, you've never come closer to setting foot in New Orleans than watching the Seahawks drub the Saints on odd Sundays. Cajun/Creole is just plain fun. Jambalaya is a fun word to say, even if you don't really know what's in it. So is étouffée. Gumbo just sounds filling and comforting, right up to the minute when it marches up to you on the corner of Third and Cowls, tugs on your sleeve and announces, "Hey Mister, I'm just okra stew thickened with crushed sassafras leaves."
The dogmatic locavores among us might point out that crawfish would have to swim an awfully long distance to find a compatible Oregon swamp. Okra is not exactly sprouting from the fertile fields of Marion and Yamhill counties. Large mounds of white rice covered in floury gravy are infrequently included in discussions of cutting-edge farm-to-table fare. Hey, cut it out, you dogmatic locavores! Let the good times roll, crank up the Hank ("Oh me, oh my-o") Williams and put a sock in it.
All of this is by way of saying how my red-headed dining partner and I put on our Cajun finest and marched down to Gem three days after it opened last month, aiming to find out, once and for all, what Kathy Stoler, the owner and inspiration behind both Gem and La Rambla, had wrought.
Mississippi Delta blues were pouring out over the sound system, and the dark, atmospheric dining room/bar had eggplant — no … aubergine sounds better and more French Quarter — colored walls, black chandeliers and barely enough dim light to read the menus. Three flat-screen TVs showing sports were embedded in the walls to ramp up the saloon atmosphere, and a friendly little bar took over the back third of the room. The menu was a greatest hits of Creole fare: oysters served seven different ways; bowls of gumbo and jambalaya; side dishes like stuffed yam skins or truffled Yukon gold chips; and entrées that included barbecued shrimp, crab beignets, fried chicken and steak.
Yes, you Kowalskis — Stanley and Stella on the Desire line — there were blackened things, and the cocktail list featured bourbon in all its glory. Yes, Blanche DuBois, there were po' boy sandwiches and Andouille sausages. Yes, yes, damnit, there were biscuits and red beans and rice…lots of white rice.
On our first go-round, chef Jesse Valle's fare was hearty and satisfying. Madame La Roux's Gumbo ($13), at first glance a blob of brownish gravy over a mound of plain, white rice, was studded with sausage, shrimp, chicken and okra and had a fine undertone of spicy pepper holding it all together.
A half order of buttermilk fried chicken ($15 for a half; $24 for a whole) arrived in three huge, crusty, brown pieces, with moist and juicy meat that had been brined first and then soaked in buttermilk for 12 hours, dipped twice in flour and egg and pressure-cooked to order. It may well become the new go-to dish in town for anyone craving salty comfort food.
Catfish two ways ($15) featured one piece of blackened fish served on a spicy rum sauce, and another that had been battered and fried and topped with a lovely remoulade. But it was still catfish: Muddy tasting, slightly mushy, and hailing from God knows which swamp. Somewhere a sturdy Oregon halibut was frowning and saying, "I can be blackened too, for a price."
On a second visit, however, on a night when Chef Valle was off, the Gem wasn't so lustrous. Some of the dishes could have benefitted from a little more attention. But a bright note was a terrific side dish of braised greens with bacon, butter and apple ($6), and the pecan pie ($7) served with a house-made whiskey-bourbon ice cream was among the best I've ever tasted.
The service was spotty, if unfailingly amiable. Our waiter was still learning the cocktail menu and didn't have command of the wine offerings yet, which included fantastic selections like Belle Pente Riesling, Archery Summit Pinot Gris and Remy Wines Three Wives Red, all paired perfectly with the spicy food.
It was, after all, the first week that Gem was open, and these things get corrected. Big wheel keep on turning, Proud Mary keep on burning, and the next time I go, I'm going to have a couple of stiff shots of bourbon before hitting the gumbo hard. Your thoughts, Stella? STELLA!
Gem Creole Saloon
Address: 236 N.E. Third St., McMinnville
Hours: Daily, 11 a.m. to 10 p.m.
Phone: 503-883-9194
Web: www.mcminnvillegem.com
McMinnville freelance writer and author Jim Gullo is working on a novel about the Marx Brothers.