A Place You Wanna Go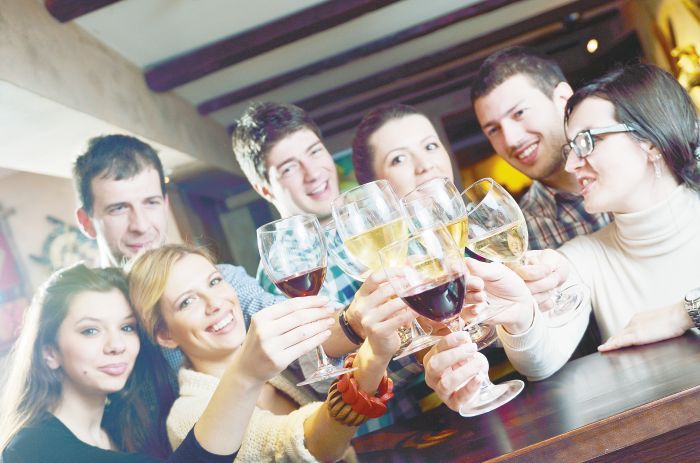 By Hilary Berg, OWP Editor
Who remembers the final episode of "Cheers"? It was Thursday, May 20, 1993.
I was in high school, so I had no idea what an actual bar was really like. I just knew the cozy one on TV filled with so many memorable moments and lovable characters — Cliff Clavin was my favorite.
During the last episode, called "One for the Road," Sam Malone, played by Ted Danson, reunites with his former on-off love interest, Diane Chambers (Shelley Long). As soon as they rekindle — after six years of separation — they decide to move out of Boston, leaving everyone behind. Well, by the end of the end-episode, the irreconcilable couple is off again for good, and Sam heads back to the bar and the friends he loves.
I remember feeling a sense of emptiness when the show was finally over. Sam, Woody, Norm, Cliff, even Rebecca, and others almost felt like friends. After 11 seasons, I think all of America felt they lost a "friend" that evening. I genuinely hoped to see the gang one more time — alas, it never happened.
There is something special about a place — or TV show — where you can find escape, even if it's for 30 minutes — minus commercials. A place where laughter is the cure-all and strangers-turned-friends can brighten the worst days. Of course, it's the booze, beer and wine that initially draws patrons to any bar, but, as I have learned over the years, it's the people who breathe life into any business, bar or otherwise.
I haven't visited all the wine bars mentioned in this month's cover story, but I can guarantee they're filled with an array of personalities and stories worthy of a primetime spot. After meeting Becky Kramer of Urban Decanter during the photo shoot for this month's cover, I can tell you, she's cultivating a "Cheers" of her own in downtown Forest Grove.
While preparing for the photo, patrons came and went; all knew Becky's name. It was 2 in the afternoon, so not a lot of people were there; but the ones who walked through the century-old doors, I sensed, were part of the "family."
I tasted some wine after we secured the winning shot — after all, it was Friday and Valentine's Day, too. But before long, I had to head back to work, back to reality.
While I was driving back to McMinnville, the "Cheers" theme song came out of nowhere and took me back to the '80s.
"A place you wanna go where everybody knows your name, and they're always glad you came…"
Although I had only just met Becky, I knew I liked her and her wine bar. I would be back.
Cheers to Becky and all the wine bar owners, making the most difficult days bearable and giving us all another place to call home — even if it's only for 30 minutes.
Cheers!