Linfield Erath Scholarship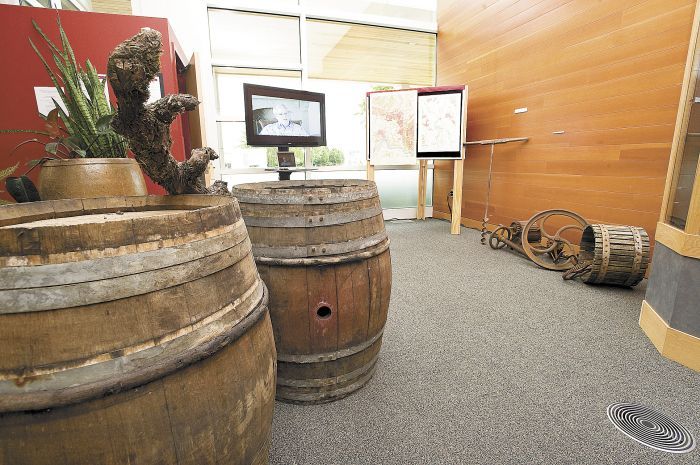 By Wine Press Staff
A Linfield College student will get practical experience working with the Oregon Wine History Archive (OWHA) at the McMinnville school, thanks to a grant from the Erath Family Foundation.
The grant, renewable annually, establishes the Erath Internship and provides funding for a student internship for an academic year, including full time during the summer, to continue work on the OWHA at Linfield.
"This grant represents one more important step in Linfield's partnership with the Oregon wine industry," said Linfield President Thomas L. Hellie. "We are proud and very grateful for the support and endorsement of the Erath Foundation Board."
The archive was created in 2011 to house irreplaceable historical documents and memorabilia from early growers in the Willamette Valley. Because of the support of early Oregon wine pioneers, Linfield has established a robust, expanding archive of materials related to the Oregon wine industry.
"This really validates the importance of the work we are doing here, not just for the wine collection but also for our students," said Rachael Woody, college archivist. "Dick Erath has been such a wonderful supporter of Linfield and to have an internship named after him is a perfect way to honor him and his investment in the early wine industry."
Under Woody's guidance, the Erath intern will learn a variety of skills, including acquisition, preservation, organization, digitization and display of historical materials, as well as engage with a multifaceted wine industry. In addition to helping with the collection and preservation, the student will also work with production and dissemination of the history and knowledge through the Digital Commons at Linfield and exposure through traveling exhibitions and research articles and regional presentations.
The work will build on two recent successful projects, Beyond the Vines, which collected oral histories and documented the work of those who pioneered the wine industry in the Willamette Valley, and the Southern Oregon Wine History Initiative.
Work of this nature enhances the education of liberal arts students by teaching them professional development skills in donor relations and cultural sensitivity, helps them hone communication, organizational and critical thinking skills, and teaches them how to apply classroom theory.
Mitra Haeri, Class of 2014, worked in the archives for two years. She says the experience has given her confidence to embrace new experiences and projects, refined her research skills and even strengthened her French, which she's used to translate letters.