As Goode as Told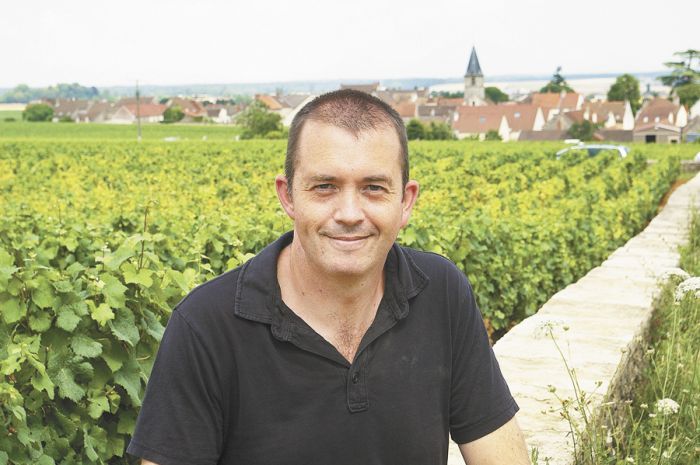 Jamie Goode is a London-based winewriter who is currently wine columnist with UK national newspaper The Sunday Express.
He won the 2007 Glenfiddich Wine Writer of the year award, and contributes regularly to a range of publications, including The World of Fine Wine, Wine Business International, Wines and Vines, Sommelier Journal, The Drinks Business and Imbibe.
His first book, "Wine Science," won the Glenfiddich Award for Drinks Book in 2006. His latest, "Authentic Wine: Toward Natural and Sustainable Winemaking" was published in 2011. The book is co-authored with Sam Harrop, M.W.
Goode has also made numerous presentations and lectures, conducted many tastings and is an established wine judge (panel chair for the International Wine Challenge, among others). He is one of the organizers for the International Sparkling Wine Symposium (March 2009 and November 2011) and the Sparkling Wine Review.
Goode came to wine writing by a rather convoluted route, via a PhD in plant biology and several years of working as a book editor before he began publishing his blog, www.wineanorak.com, which is now one of the leading wine websites. He has also appeared on TV (Richard and Judy, Sky News, BBC Breakfast and BBC News Channel).
Goode is married to Fiona, and has two boys, aged 14 and 15. Aside from wines his interests are cricket, football (he's a Manchester City fan), hitting golf balls, playing guitar and relaxing with his family.
How did you first become interested in wine? Was there an "ah-ha" wine that inspired your palate?
I had just finished my Ph.D. studies and was living with a friend who introduced me to interesting wine, so there were lots of aha moments! I never realized how diverse and delicious wine could be before.
What are your overall impressions of Oregon wine?
Consistently high quality, cool climate wines, with excellent Pinot Noir, of course, but not forgetting Chardonnay and Pinot Gris. Lots of quality-minded small producers and a healthy emphasis on sustainability and terroir.
In your opinion, how does Oregon Pinot Noir compare to Burgundy?
They're different, of course, but when the perils of over-ripeness and over-extraction are avoided, Oregon Pinots can be every bit as compelling, elegant and complex as top Burgundies. I find them consistently delicious.
What is the most challenging part of writing about wine?
It's such a big subject, crammed full of diversity, and it's beyond the ability of any individual to understand in its entirety. This makes wine interesting, but the complexity forces writers to cover just a subset of worthy wines. So choosing which wines to write about is a challenge. It's also tricky not to just duplicate what others are doing. You need to find your own niche and your own voice, and have confidence to go your own way. Another big challenge as a freelancer is making a living without crossing over to the dark side and chasing money rather than interest. I want the good guys to win, not the guys with the big marketing budgets.
If you had a chance to own a winery, where would it be? What wines would you make?
Somewhere with special soils. It is soils that make wine great, all other things being equal. I'd like to make elegant, lighter style red wines and complex minerally white wines. I can't