Wine Stats Published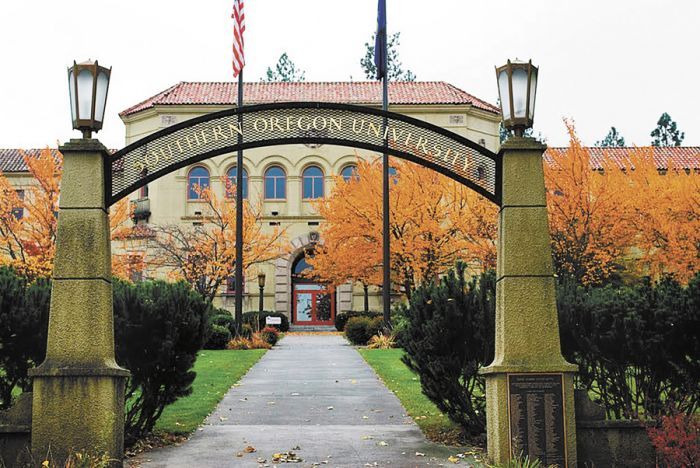 By Karl Klooster
Better late than never could describe the 2012 Oregon Vineyard & Winery Census Report recently completed by the Southern Oregon University Research Center, whose apt acronym is SOURCE.
But there's much more to the story, which has actually made the Oregon wine industry and associated businesses quite thankful that a report is available to them at all.
In late 2011, budget cutbacks forced the National Agricultural Statistics Service to discontinue compiling and disseminating statistics on the annual production activity and current status of numerous agricultural commodities. Among them was the wine industry, for which the annual vineyard and winery reports had proved extremely valuable since their inception by NASS, a USDA agency. Vineyard updates had been tracked since 1981, and the complete vineyard and winery report began in 2001.
As a consequence, it appeared this detailed, authoritative information resource, a key tool to gauge industry activity, growth and trends would no longer exist.
Then the Oregon Wine Board intervened. The industry organization did not have the available funds to cover the cost of a full report, but an arrangement was made to produce an abbreviated version.
However, even if another avenue could be found for conducting the survey, the voluntary submission of proprietary information to a government agency had ensured its confidentiality.
An acceptable alternative was crucial. Fortunately, just such a viable replacement came forward. The Southern Oregon University Research Center agreed to conduct the survey.
The project would be overseen by Dr. Greg Jones of SOU, a widely respected climatological researcher and expert on winegrape climate requirements, whose family just happens to own Abacela, a Roseburg winery of acclaim.
Jones related that industry members have been very cooperative in providing detailed information asked in a questionnaire sent by SOURCE. But organizing and extrapolating the desired data has taken time owing to limited manpower.
He also noted that though they were necessarily slower in completing the report, they found some areas had been under-reported in the past. This has been corrected.
To their credit, the 2012 report has come out a month earlier than the 2011 report, and it reveals substantial increases over the previous year.
Total Oregon-grown tonnage from the 2011 vintage came to 42,033 tons versus 50,176 tons in 2012. That translates into 2,601,000 cases for 2011 and 3,163,000 cases for 2012, an increase of 21.6 percent.
The multiplier appears to be 62 cases per ton for both years. Depending on several variables, including seasonal conditions and individual vineyard practices, the estimate can range from 60 to 65 cases per ton.
According to the 2011 census, licensed and bonded wineries numbered 463. That was a 10.5 percent increase over 2010. In 2012, the number of wineries leapt to 545, a 17.7 increase over 2011. Of them, 379 separate facilities crushed grapes in 2012 as opposed to 350 the previous year. The difference is accounted for by the fact that in numerous instances more than one bonded winery is located under one roof.
The total number of individual vineyards as 905 in 2012 compared to 870 the previous year. Total planted acreage amounted to 25,400, or an average of 28 acres per vineyard. Given considerably greater acreage ownership for larger growers, it is apparent that small growers predominate in Oregon, reinforcing the state's reputation as a personal, hands-on, owner-operated industry.
Production of 50,176 tons shatters the former record of 41,500 set in 2011, by 19.4 percent. Pinot Noir continues to hold the dominant position and shows no signs of slipping. The variety's 2012 tonnage was 28,565 compared to 23,762 tons in 2011, an increase of 20.9 percent.
In a distant but important second place, Pinot Gris came in at 7,423 tons compared to 6,046 in 2011, for a 22.8 percent increase. In third was Chardonnay at 2,605 tons followed by Syrah at 2,097 and white Riesling at 1,812.
A variety to watch is Tempranillo, whose planted acreage exactly doubled from 190 acres in 2011 to 380 acres in 2012. On the tonnage side, the increase was from 387 to 631 tons, or 63 percent.
The buzz among winemakers is how well this noted Spanish variety is doing with every winery that has decided to make a commitment to it. Another comer could be Viognier, which surged 42 percent in planted acreage over the past year, to 299 acres.
Reported sales of 2.37 million cases represents total sales of product into the marketplace during the 2012 fiscal year. This is not be confused with harvest figures.
These sales come cumulatively from 2009, 2010 and 2011 vintage inventories, as well as even earlier vintages sold in 2012 either to the trade or directly to consumers at tasting rooms and over the Internet.
In the 2012 SOURCE report, it's important to be aware that the winegrapes chart listing "acreage, yield, production, price and value" reflects only grapes grown in Oregon, whereas the "crush by variety and origin" chart shows all sources of grapes, including those grown in other states. That difference per variety, while relatively insignificant, can cause confusion. For example, Pinot Noir production from Oregon vineyards is 28,565 tons, whereas its total including all sources is 29,953 tons.
To maintain comparative consistency, this story references only the Oregon figures.
Sales of the 2.37 million cases totaling $311.7 million are included in the estimated $2.7 billion statewide impact, which takes into account tourism, lodging, dining, retail purchases by visitors, car rentals, gasoline, air flight costs, etc.
However you slice it, Oregon's wine industry continues its upward march for one overriding reason. The quality of our wine is the equal of any in the world.