Miki's Holiday Magic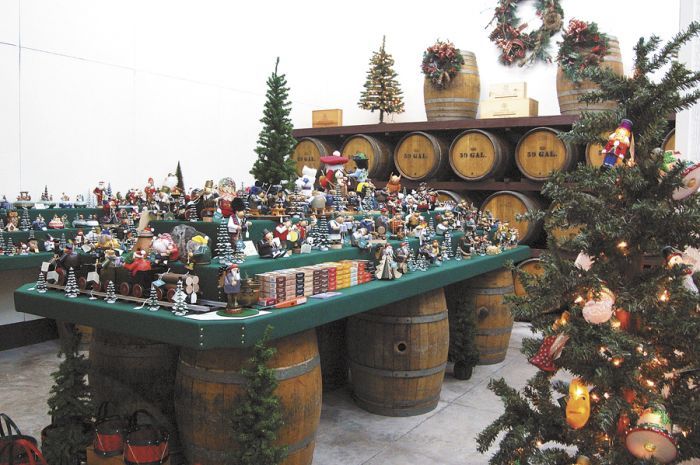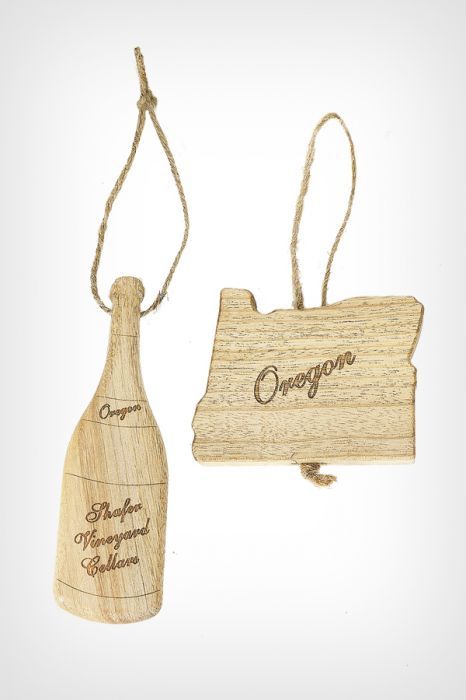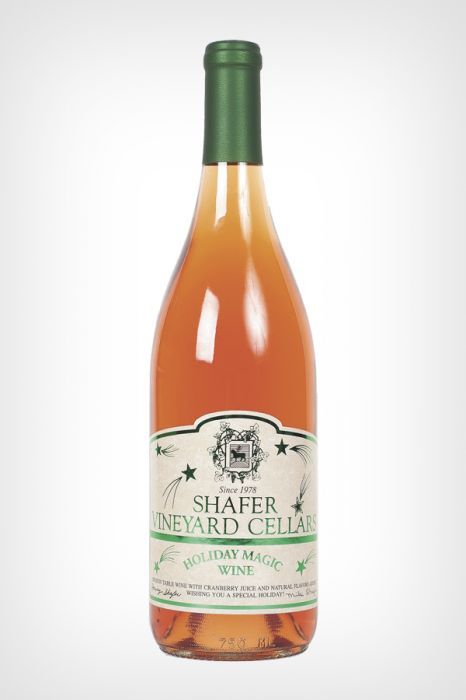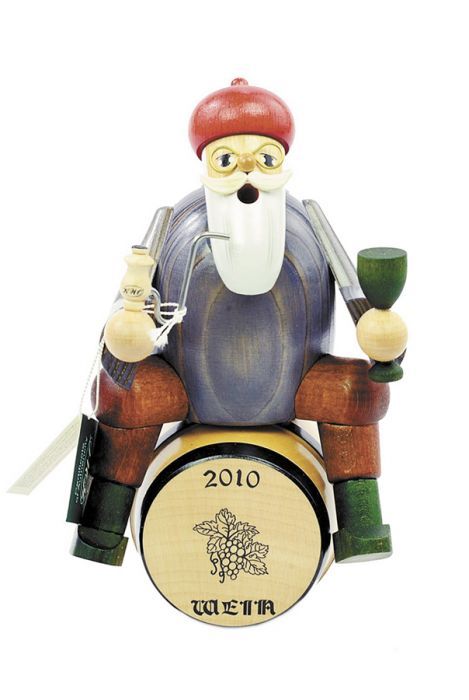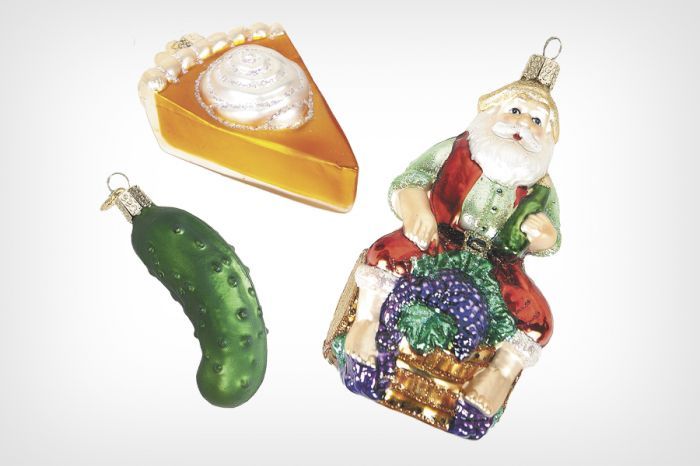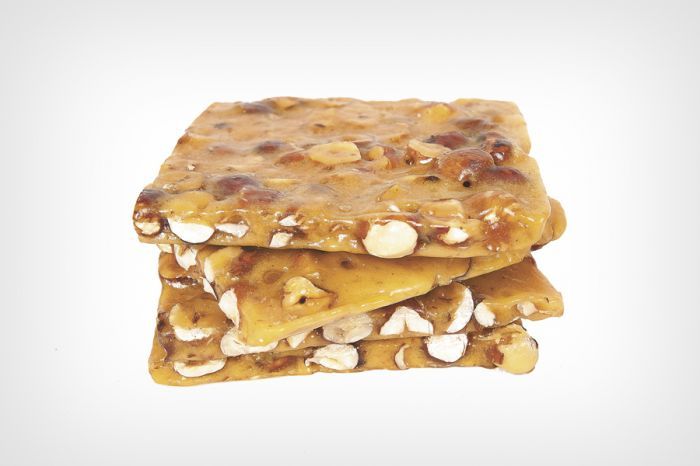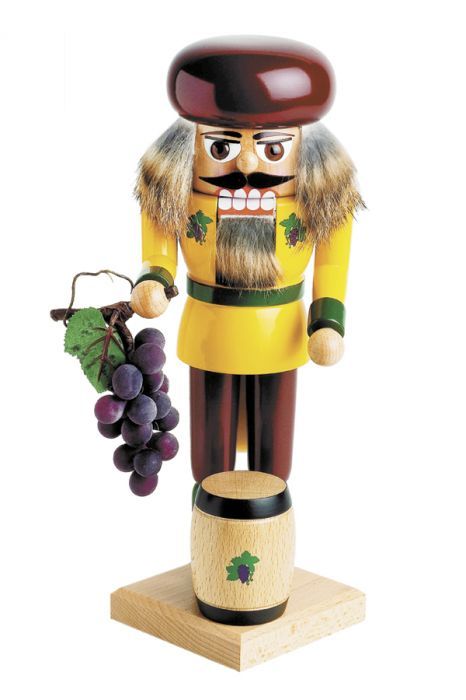 By Hilary Berg
Much like excitement in the days before Christmas, there is a certain level of anticipation as you slowly wind your way through the picturesque countryside leading to Shafer Vineyard Cellars. Upon arrival, just outside Gales Creek, northwest of Forest Grove, you realize this is not just another tasting room; it's a Christmas treasure.
Welcome to Miki's Christmas Shop, a unique winery gift shop with a decidedly German flare. Or should I say smoke…
This is THE place in the Willamette Valley to buy an authentic German smoker (incense burner). Owner Miki Shafer carries so many different personalities of the whimsical wooden characters, there is the perfect one for every friend on your list. Besides the classic Santas, there are snowmen, animals, bakers, foresters, chimney sweepers, farmers, nurses, doctors, card players, skiers, bird lovers, teachers; the list goes on and on. Some 200 different smokers are on display. Add German nutcrackers and a colorful splash of Russian nesting dolls, and you'll forget you are in Oregon.
Turn the corner to discover a glimmering maze of tables showcasing glass ornaments in every shape and size. A sliced tomato, a tube of lipstick, a jellyfish, a foaming keg of beer, a Yorkshire terrier, 100-plus different Santas… The fantastic yet fragile list also seems endless. Other kinds of ornaments are also on display, as well as German candle carousels and arches, music boxes and other tinseled treasures.
To reach the Christmas shop, you first walk through the cozy tasting room, which has been offering estate wines since 1981. Since her husband, Harvey Shafer, passed away in 2011, Miki has assumed the responsibilities of the winery — with help from family, friends and fellow wine industry members. She proudly continues the legacy Harvey started in 1973, the year he began planting the estate, now totaling 70 acres of vines. He is considered a pioneer of Oregon wine.
Besides Pinot Noir, Pinot Gris and Chardonnay, it's no surprise Miki and Harvey planted German varietals, including Riesling and Gewürztraminer — both made in a range of styles. Special wines complete the tasting menu: Sparkling, three fortified wines and a wine called Holiday Magic add a tasty splash of holiday cheer, making Shafer Vineyard Cellars an unforgettably fun, festive experience.
Holiday Magic Wine
Holiday Magic, a Pinot Noir rosé blended with a splash of cranberry juice and infused with a potpourri of spices, is a festive wine for Christmas — or any occasion. A hint of cinnamon and clove mingle with blackberry and cranberry on the nose and palate. Its slightly sweet finish makes it a pleasant pairing for holiday mainstays like ham and turkey. $16.50 (750 ml)
KWO Wine Salesman Smoker
The first German smoker was developed around 1850 in Heidelberg, close to Seiffen. At first, dough served as the base material, but now wood is used to make the multitude of everyday figures, as well as Santas and more. Insert and light a cone of incense into his belly, and the Wine Salesman puffs his pipe while resting on a barrel. $89 (7 inches tall)
TLC Woodcrafts Ornaments
From their shop in Aloha, Mike Templeton and Christie L. Carlson craft Oregon-themed ornaments using sustainable woods and keeping the wood's original character intact. Myrtlewood ornaments include: wine bottle, state of Oregon, salmon, snowman, Christmas tree and more. $13.95
Sweet Treats by George
Retired farmer and carpenter George Goff has always loved cooking, baking and creating new things in his Forest Grove kitchen. His candy making began when his aunt gave him her special peanut brittle recipe. Over the years, he has perfected the recipe, creating a delectable line of brittle (cashew, coconut-macadamia, hazelnut, peanut) and toffee (coconut-almond and English almond). $3.99 (4 oz.); $7.99 (8 oz.)
Old World Christmas Ornaments
Since 1979, the Mercks family is credited with revitalizing the art of mouth-blown glass ornaments. Today, Old World Christmas continues to use techniques from the 1800s. Molten glass is mouth-blown into finely carved molds before a hot solution of liquid silver is poured inside. The ornaments are then hand-painted. Prices vary.
KWO Wine Dealer Nutcracker
Made of clear-grained hardwoods and meticulously handpainted by artisans in the Erzgebirge region of Germany, KWO (Kunstgewerbe-Werkstätten in Olbernhau) nutcrackers are charming heirlooms with lots of personality. The Wine Dealer is one of many characters at Miki's Christmas Shop. $129 (10.25 inches tall)