Totally on Topics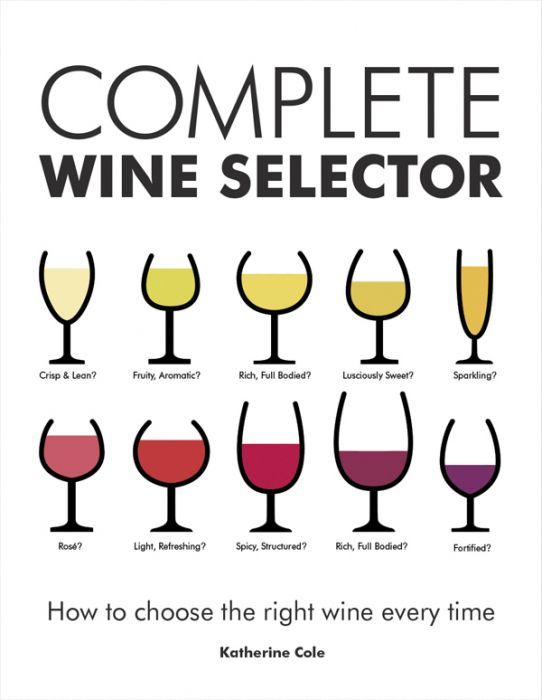 Review by Mark Stock
Wine culture is about as broad and deep as the Grand Canyon. It's an art form and industry saturated in history, variety, technicalities and tradition. So it's no wonder authors aspire to create an all-in-one style book about the trade that puts this seemingly endless tapestry into reasonable focus. Portland wine writer Katherine Cole's new book, "Complete Wine Selector," has attempted just that, and, for the most part, it's a success.
While a brave task, Cole manages to take on the wide world of wine both insightfully and helpfully. Essentially, she is trying to erase the confusion and sometimes debilitating complexity of a very complicated genre. Her tips on pairings and bargain buys, coupled with informative takes on the winemaking process at large, make for an effective book. Both wine aficionados and novices can find something to admire, whether the benefits of noble rot — a fungus called botrytis that can develop on grapes — or what to serve with Port. Of course, it would take multiple volumes to tackle it all, but Cole has put together a fairly compact and organized account.
Where "Complete Wine Selector" fails is in its appearance. Many of the images and layout choices seem hurried. Input from chefs and sommeliers is often too abbreviated. But therein lies the challenge of tackling it all: It's perhaps an impossible feat. Offering a book that covers everything from how sherry is made to how to buy wine online to the top bottles shops in the world in one accessible taste is not easy. And, in fairness to Cole and her colossal subject, she has done a more than respectable job.
"Complete Wine Selector" divides wine into ten categories, from crisp and lean whites all the way to fortified wines. In between, Cole tackles label identification, stylistic details, historical info and factoid-friendly context for the main varietals within each category. Cole offers "Names to Look For," expert opinions and plenty of food pairing options for all styles. Readers will come away with plenty of fun facts and how-to tidbits that will entertain dinner guests. Yet, the textbook feel of the book can be tiresome and make wine appreciation feel more like an assignment than a hobby.
One might expect an Oregon bias from Cole, who has written for The Oregonian and Mix Magazine for some time. But that's not the case in this expansive, almost encyclopedic rendering of international wine. She's much more inclined to wax enthusiastic about Corsican rosés or Argentinian Malbecs. On that front, given the breadth of wines available at most supermarkets, "Complete Wine Selector" is quite an aid, outfitting the reader with grocery list options, both in terms of wine and accompanying food. Better still, there are budget buys for folks who can't shell out for Grand Crus.
The final section of the book is devoted to how certain wines are made and how they should be purchased and served. Cole makes glassware, serving and temperature suggestions for many kinds of wine. She also discusses how to navigate a wine list, how to detect a flawed bottle and what's trending in today's arena of wine. This is arguably the most educational section of the book, although it's covering so much it's almost spread too thin. It's a useful section deserving of more than its roughly 100 pages.
Overall, "Complete Wine Selector" is a worthwhile buy. The wide array of wine coverage creates mass appeal, especially for those who are used to dauntingly large wine stacks at grocery stores, restaurants or bottle shops. All too often, a book with so much content is delivered in a frustratingly dense, unappealing fashion. Credit Cole for the book's accessibility, even if there are a few design and layout letdowns. Just about any other author who takes on wine at large is biting off more than what is chewable. It's imperative we recognize the monumental task at hand and simply enjoy what she has covered intelligently, which is quite a lot, even in the gaping world of wine.
Mark Stock is a freelance writer and is part of the cellar crew at Vista Hills winery.