Convo with Comiskey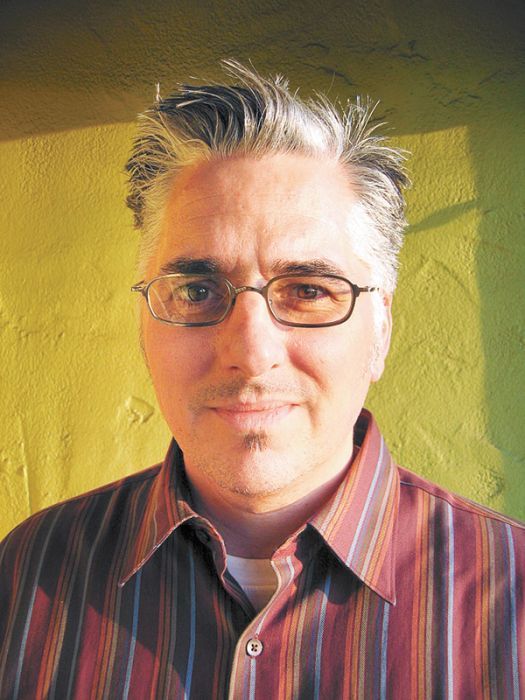 Patrick J. Comiskey
A former sommelier, Patrick J. Comiskey serves as the Wine & Spirits critic for all domestic wines outside California, including New York, Washington and Oregon.
His travels include regular visits to U.S. wine regions, as well as France, Italy, Germany and Australia.
Comiskey's writing credentials include contributions to the San Francisco Chronicle, Los Angeles Times, Bon Appétit and the Robb Report, in addition to educational materials for selected restaurants and websites. He also teaches classes and moderates panels on viticulture, wine tasting and various wine regions.
OWP: How did you first become interested in wine?
PC: first noticed wine at a restaurant in a dry town in Massachusetts, on Martha's Vineyard, where I was a server and where famous clientele like William Styron and Art Buchwald brought wines from their collections to their meals and allowed me to taste them. I don't much remember the wines — though there was a fair bit of white Burgundy, I think — but more the notion that these bottles seemed so precious and revered piqued my interest.
OWP: You serve as the Wine & Spirits critic for all domestic wines outside California. Besides New York, Washington and Oregon, which state's wine industry has surprised you the most (in a positive way) and how?
PC: Michigan. Surprisingly good wines and surprisingly consistent wines in the Leelanau Peninsula, especially with winemakers persevering in a culture that, it must be said, largely prefer their wines to be sweet and innocuous. Also Virginia is clearly making some spectacular strides in quality, particularly with Bordelais varieties and with Viognier.
OWP: In regard to Pinot Noir, how does Oregon measure up to Burgundy and California?
PC: Oregon doesn't need to measure up. Oregon inhabits its own category. The most thrilling thing I've seen with Oregon is the industry's full embrace of what nature and terroir provide. Fewer and fewer of the wines seem pushed in a direction they weren't meant to go; winemakers are grasping the concept of finesse like never before. To me, in terms of style, they fall comfortably between the wine styles of Burgundy and California, but they used to resemble California far more than they do today, which probably explains why so many French producers are committing to projects here. It tells you that the wine, the potential, is finally drawing that sort of interest.
OWP: If you owned a winery, where would it be? Which varietal(s) would you champion?
PC: Well, I'm working on a Rhône book, so I suppose it would have to be any one of six Rhône varieties: Grenache, Syrah, Mourvedre, Roussanne, Marsanne and Viognier. The most enigmatic of these, Mourvedre and Roussanne, I'd probably champion, because they're so wonderfully peculiar, centerless, tentative with their charms. There are so many potential places to grow these varieties well, but it would have to be relatively cool and coastal. I'd probably opt for Santa Barbara County.
OWP: If you were not involved in wine, what industry would you like to be a part of?
PC: Well, I'm a writer first and foremost, so perhaps I would like not to have failed as a novelist. But wine has taught me much about storytelling, so I'd be happy telling stories for just about any context, though few things provide as much pleasure as wine.
OWP: Who was your mentor and what was his/her best piece of advice?
PC: I had two great mentors when I was a sommelier in San Francisco, both of whom sold me wine. Alan Sobczak and Keven Clancy taught me two things about wine that you could say I carry forward. The first is that the most obvious wine isn't necessarily the best wine. And the second was that I had to have a personal relationship with whatever I was selling, or selling would be a chore. And for that, a wine has to move you; there has to be, for lack of a better term, a connection, and you have to learn to convey that. Wine is terribly emotional, which I suppose is what keeps me coming back.