Scary-Good Syrah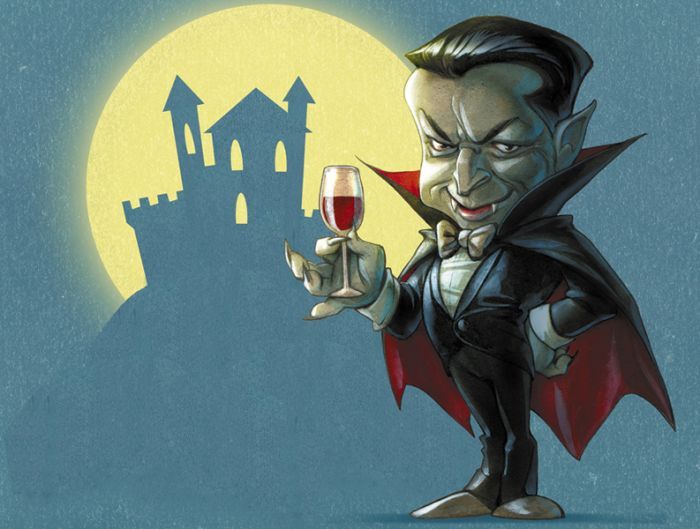 By Hilary Berg, OWP Editor
As I write this letter, it is cool, raining and Winnie the Pooh-like blustery outside — oh, bother. Although I am not a fan of the rainy season, I do love autumn, which begins today, Sept. 22.
While I still see green leaves on many of the trees, the change has begun. Some have turned yellow, even fewer, red. But in only a matter of weeks, most foliage will be in full fall mode, including vineyards, too.
Normally, now would be about the time harvest begins, but this year, the picking started a couple weeks ago.
The early harvest is unusual, but if you ask any of the winemakers and growers, they are pleased to commence crush ahead of schedule. In fact, some will be so far along, they could actually participate in Halloween — normally, they are covered in grape juice instead of costumes.
Oct. 31 has always been my favorite holiday. The anticipation of trick or treating with a costume made — or bought — with love. The neighborhood houses dressed up in glowing jack-o'-lanterns, fake cobwebs and spooky characters meant to scare even the suspecting delivery man.
From the looks of the October cover, you might think a bottle of Syrah on your porch could do the trick. But the photo illustration is just OWP having fun, celebrating Oregon Syrah as a screaming-good treat.
Starting on page 26, writer Jennifer Cossey explores the Northern Rhône red in Oregon, which is being championed in both the northern part of the state and the south, and in a variety of styles.
I personally love Syrah, a deep, chewy red that screams for chocolate every time — like Halloween. The finish is often spicy, encouraging another sip, building on the intense flavors of blackberries, allspice and other tasty profiles.
Syrah is such a dark, almost mysterious wine, that, perhaps, a bottle could be worked into your outside Halloween décor.
On second thought, it might be too tempting for whoever comes to your door. Oh, bother...