Welcoming Jadot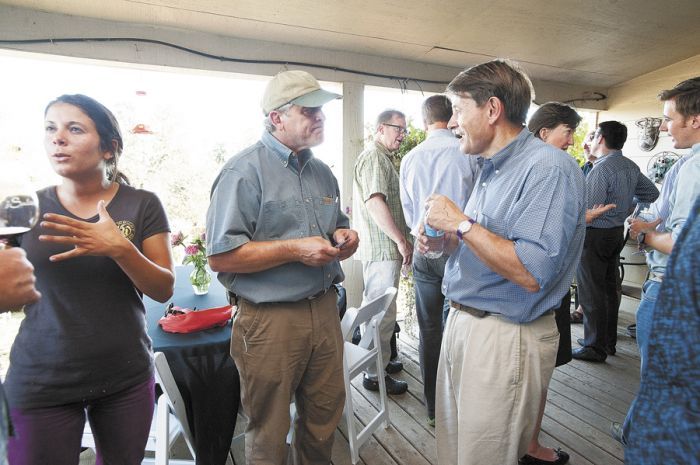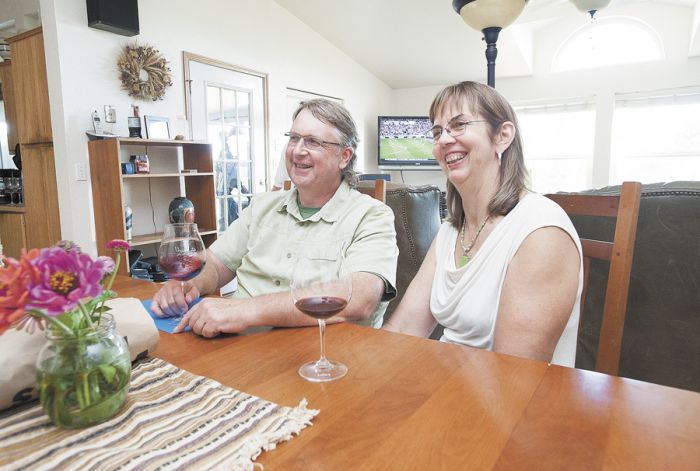 By Karl Klooster
One of France's most famous wine brands, Maison Louis Jadot, has purchased the 32-acre Resonance Vineyard in the Yamhill-Carlton AVA from owners Kevin and Carla Chambers.
Resonance Vineyard was first planted in 1981.The site curves from southeast to southwest and is planted to 19 acres of Pinot Noir and 1.5 acres of Gewürztraminer.
The vineyard has been carefully tended by Results Partners vineyard management under the direction of Carla for the past 24 years. Their meticulous attention has made it a showcase of their work ever since.
In addition to Resonance, the Chambers also founded Results Partners, which manages more than three dozen vineyards in northwestern Oregon, and built Oregon Vineyard Supply into Oregon's premiere winery and specialty farm equipment dealer.
The wines from Resonance have already proven their worth in the talented hands of Sineann Winery owner/winemaker Peter Rosback who said, "Year after year, our best Pinot Noir is from the Resonance Vineyard."
Lemelson Vineyards and Big Table Farm have crafted single-vineyard Pinots from Resonance fruit as well with consistently outstanding results.
Pierre-Henry Gagey, directeur général of Maison Louis Jadot, stated, "This is the first time that Jadot will produce wine outside of Burgundy."
Maison Louis Jadot's roots go back to 1859 when Louis Henry Denis Jadot formed the company with Clos des Ursules as its first holding. The Beaune premier cru had been owned by his family since 1826. The firm was run by a Jadot until 1964, at which time Gagey's father, Andre, purchased it and continued the relationship with Kobrand Corp of New York, which had been their exclusive importer and marketer since 1945. The Kopf family purchased Jadot in 1986. Today, the firm owns 345 acres of vineyards, half in Côte-d'Or and half in Beaujolais.
Gagey, 48, literally grew up in the business and noted how he has followed Oregon's progress with increasing interest over the past several years. "This may only serve as our entry into the market," he said.
The largest négociant, or dealer, in the Burgundy region, Jadot annually produces about 750,000 cases, of which 12 percent is made from its own vineyards and the rest from its négociant business.
Jadot, which markets its wines worldwide, is only the second French wine firm to invest in Oregon. Maison Joseph Drouhin entered Oregon in 1986 with its esteemed Domaine Drouhin Oregon in the Dundee Hills.
Former Louis Jadot winemaker Jacques Lardière will be in charge of all vineyard, winery and cellaring responsibilities for the upcoming, 2013, vintage. Jadot's most noted winemaker for four decades, he had just retired when Gagey asked him to head the company's Oregon operation. Lardière agreed and has already moved to the Yamhill Valley.
The facilities at nearby Trisaetum Winery will be used to make this year's vintage, estimated at 45 tons, translating to about 2,700 cases.
Trisaetum owner James Frey said, "It's very exciting to see Louis Jadot coming to Oregon, and it will be a terrific experience for us to work alongside Jacques Lardière this harvest."
Gagey, his son, Thibaud, and Lardière were the guests of honor at a reception recently held at the Chambers residence in the heart of Resonance.
Those on hand to meet the French contingent included Laurent Montalieu of NW Wine Co., who was delighted to see his fellow Frenchmen make such a strong statement on their entry into Oregon. Sineann's Patrick McElligott, David Polite of Carlton Hill Winery, Results Partners' Daniel Fey and Luke Pedotti, James Frey of Trisaetum and Gilbert Henry owner/chef of Cuvée restaurant in Carlton, were also in attendance.
Kevin and Carla Chambers said, "We are honored to pass the baton of stewardship to Maison Louis Jadot. Wines from Resonance Vineyard fruit have been among the most celebrated Oregon Pinot Noir for the past couple decades. We believe the Jadot team will build upon our success."
A relative rarity today, Resonance Vineyard is self-rooted, and Kevin Chambers noted how it is well protected from phylloxera given that surrounding it are vineyards grafted to resistant rootstock.
The Chambers have purchased 80 acres in the Eola-Amity Hills, which they plan to develop into a vineyard and build a new home in its midst.
Gagey admitted the decision to buy Resonance was not long pre-planned but rather a coincidence of timing and opportunity. They learned it might be for sale and asked Lardière to look into it. He was very impressed with the wines and they very much liked Kevin Chambers, so they decided to do it. "I have admired Veronique Drouhin's wines from Domaine Drouhin for some time, and I look forward to the comparison," Lardière said.
But when asked whether they plan to build their own winery, Gagey deflected the question by saying they were taking things step by step.
Terms of the transaction were not disclosed, but similar hillside vineyard properties have recently sold in the $50,000 to $65,000 range per acre.
This is undoubtedly only the beginning for the venerable French negociant. What it portends only time will tell. Meantime, let's extend a warm Oregon wine welcome to Maison Louis Jadot.