Culmination of Curiosity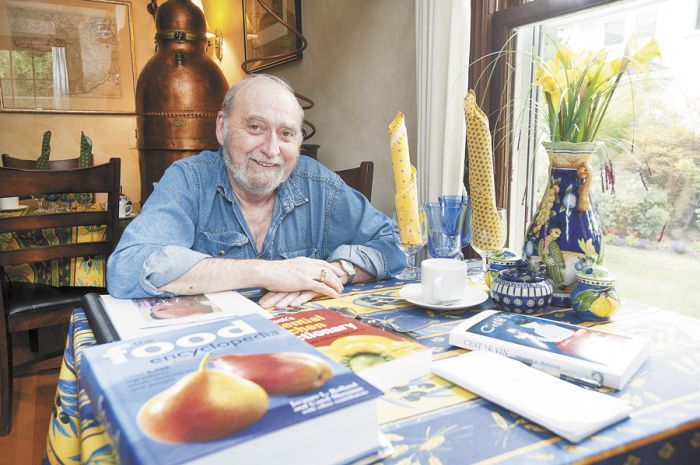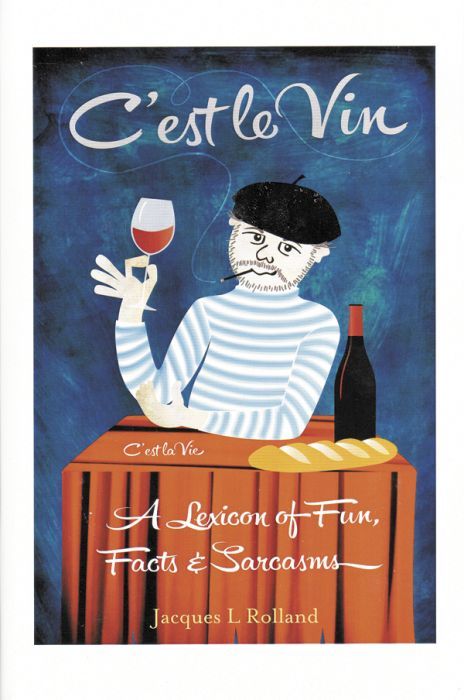 By Karl Klooster
The Merriam-Webster Dictionary defines a bon vivant as "a person having cultivated, refined and sociable tastes, especially with respect to food and drink." When describing Jacques Rolland, co-owner and co-innkeeper of A'Tuscan Estate Bed & Breakfast in McMinnville, no words could be more appropriate.
Rolland recently completed a new book, his third in the last nine years. As if he doesn't have enough to do, helping his wife and business partner, Liz, take care of almost everything around the B&B without assistance.
A must-have-several-things-going-at-once mentality has propelled him to this point. A bit about his background clarifies his always-on-the-go attitude.
Rolland's résumé reflects a life spent in exotic locales, excelling in hotel and dining management positions and owning businesses that conveyed character and class in serving an appreciative public. It includes years perfecting his talents as a French master chef, earning wine sommelier certification and counseling U.S. State Department officials in social protocol.
As a child, his family owned a hotel in the Val d'Isère, a popular ski resort area on the western slopes of the Alps, near the French border with Italy.
The opportunity to run a new world-class hotel was a temptation his father couldn't resist, so he moved the family to Douala in Cameroon to open the Hotel Akwa Palace, one of Africa's elite establishments. Rolland grew up in the hotel, absorbing every aspect of its management and operation from an early age. He then returned to France, where he earned degrees in culinary art and hotel management at Thonon-les-Bains.
His first job out of school was aboard the SS France, then the largest and most luxurious passenger liner afloat. Within a short time, he was promoted, becoming the youngest-ever captain of the ship's first-class dining room.
He subsequently held positions with two of San Francisco's finest French restaurants, La Bourgogne and Le Trianon. Then he went to the Caribbean, where he managed several hotels before opening his own restaurant.
Ownership had its elation, as his L'Escargot, on the French island of St. Martin, and Chez Jacques, on St. Thomas in the U.S. Virgin Islands, gained the highest accolades in an arena where competition was fierce for five-star ratings and the ensuing tourist dollar. But the experience turned bittersweet when he lost L'Escargot to a hurricane, built Chez Jacques with the insurance settlement, then lost it to a tropical storm, as well.
Lacking insurance coverage on his second establishment, Rolland was both unemployed and broke. Instead of wallowing in sorrow, he headed to the one place where someone of his talents could start from scratch with the expectation of coming out ahead: Las Vegas.
After a decade in Sin City, he could look back on management positions at The Desert Inn, Bally's and the Bellagio, helping open the latter. He never gambled, so he left Las Vegas in solid financial shape. As an added bonus, he met his wife, Liz, there.
A woman he had met in Las Vegas owned a little B&B in McMinnville, and she wanted to sell it. Rolland decided to take a look. Before he knew it, he was calling Liz to tell her this was it. Once she saw A'Tuscan Estate for herself, she agreed the place was special.
"We moved here with the intention of putting our own imprint on the place," he said. "The style of the house was not Tuscan, but rather Colonial, and it was certainly not an estate."
The following summer, now some 11 years ago, was the best the B&B had ever had, though. So they decided to leave well enough alone and have never looked back.
In the interim, Rolland's ever active and curious mind needed something more to do. He decided to write a book, and not just any book. He decided to compile "The Food Encyclopedia."
This exhaustively researched tome features more than 8,000 entries and 500 photographs. Completed in 2004, it also includes more than 150 biographies of famous foodies, including Julia Child, Paul Bocuse and Alice Waters.
Researching dozens of historical reference books — some from his own collection of antique French cookbooks, resulted in an arugula-to-zucchini compilation that answers many cooking questions — speaking of arugula, in notes to his gardener, Thomas Jefferson made particular mention of the peppery leafy lettuce as an essential for his kitchen garden.
Not satisfied with just one book on food, Rolland published another two years later. He describes "The Cook's Essential Kitchen Dictionary: A Complete Culinary Resource" as "a blend of history, etymology, origins and culture of food." It defines 4,300 words with a wealth of historical background.
Having covered the food world in depth, at least alphabetically, it was time for wine. Applying the same diligence, he recently published his latest, the 325-page "C'est le Vin."
Think of an obscure word, some little area that makes wine, a technical term, and odds are good you'll find it in "C'est le Vin," a play on the famed French saying, "C'est la vie" or "That's life."
This book is wine boiled down to the bare basics — as well as the convolutedly complex — one word at a time. But don't expect to read any winery listings or brand names.
"C'est le Vin" is about wine descriptions, expressions, places and terminology, not about wine growers, producers or sellers. Nor is it about people. It features not one name. But you will discover useful information and a fair bit of humor. For if there is one thing Rolland cannot abide, it's self-absorbed wine snobs.
In his view, wine is to be enjoyed, but not taken too seriously. He favors taking note of really good wine while not fawning over it or allowing it to dominate the conversation. Wine should serve as a complement to dining and socializing, he believes. People should be at the center of things, not wine.
Rolland will acknowledge that he knows a fair bit about both food and wine. He will not admit knowing much about writing.
Methinks Rolland is much too modest, what with three excellent books to his credit.