Melt My Cart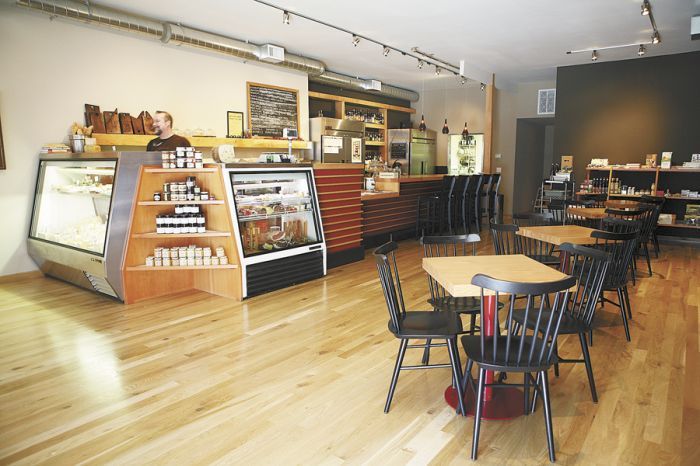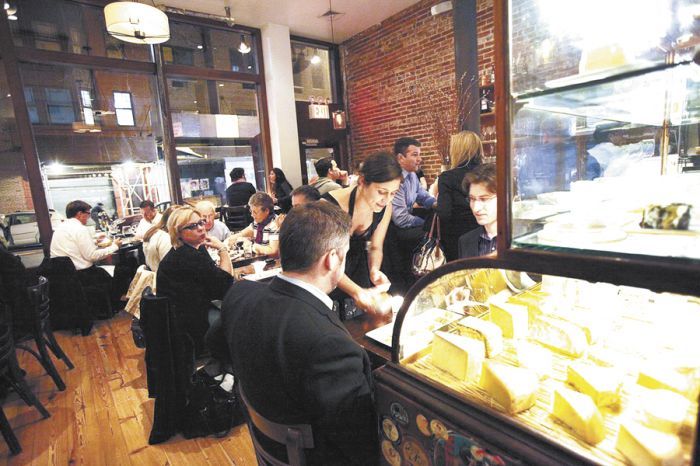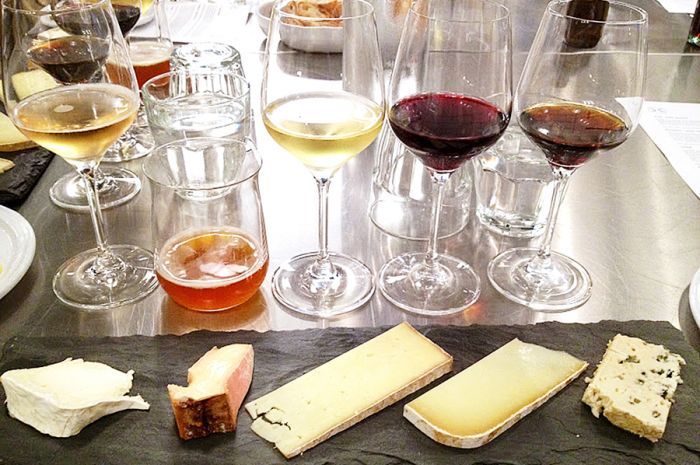 By Christine Hyatt
It used to be that the epitome of fine French dining included multiple courses, fine wine and, most importantly, the cheese trolley, loaded with first-class fromage ready for plating tableside. An ideal way to linger over a leisurely meal and finish that final glass of wine, cheese service was an expected experience at the most elegant — and romantic — restaurants.
As handcrafted cheese has become more mainstream across the U.S. in recent years, the concept has spread well beyond the well-heeled origins of the cheese cart. Cheese plates are now found on menus at mid-range restaurants as well.
More recently, the cheese cart has manifested into a variety of restaurant concepts.
From comfort food restaurants focusing on one particular dish, such as the grilled cheese-focused Melt Grill in Ohio and its San Francisco counterpart, The American Grilled Cheese Kitchen, to Osteria Mozza in L.A. with its legendary Mozzarella Bar, a cheese-focused menu is no longer considered eccentric.
For a smaller sub-set of restaurants, artisan cheese — of all kinds and from all around the globe — is the main attraction.
Cheese Bar in Portland is a perfect example. Founder Steve Jones curates an impressive collection of wheels and wedges, and offers a small menu of dishes highlighting his selections. In the OWP September 2011 edition, I wrote an in-depth story on this gourmet gem (search "Jonesin' for Some Cheese" on www.oregonwinepress.com), so I wanted to explore beyond Oregon's borders for the ultimate cheese and wine experience.
It's no shock I found myself searching New York City, one of the greatest gastronomic centers of the world. There, I discovered Casellula Cheese & Wine Café.
After working with cheese at Chanterelle and taking the reins of the cheese cart during the opening of The Modern, a Michelin-starred eatery at the Museum of Modern Art, founder Brian Keyser grew disenchanted with the formality and pretension of high-end dining experiences.
"I wanted to make cheese more accessible to a middle-class clientele in a small, casual environment I would want to hang out in," he says of his initial concept.
His novel idea was met with more than a few raised eyebrows.
"The path of Casellula from idea to opening was like the traditional path of any great idea: stupid, stupid, stupid, genius," Keyser says. "Almost everyone said it would never work; that it would stink; or that Americans just wouldn't 'get it' and wouldn't be willing to pay."
When Keyser ran the numbers, however, he projected a far different outcome. With funding from family and friends, the venue opened May 2007 in the Hell's Kitchen neighborhood in Manhattan. Once opened, the cozy café received great press and people in the neighborhood embraced the idea immediately.
One of the most unique selling points is the rotating list of about 40 cheeses — approximately half American and half European. The selections are plated next to a specific condiment crafted in house by the pastry chef with pairings curated by the fromager.
With more than 100 seasonal condiments — ranging from nut brittles to pesto to chutney and pickles — guests are assured of being wowed with flavor. Each cheese has at least two and as many as four condiments that will complement the flavor profile. The variety keeps things interesting for diners.
"Sometimes people will order by the condiment, but this is almost always for the sweet condiments," Keyser says. "Sweet is a welcome surprise for people."
The venue also features an extensive wine list built around fromage-friendly profiles. While many cheese shops feature specific pairings, the atmosphere at Casellula is more casual with suggested wines, making the experience more versatile.
"We don't do focused pairings with our normal dinner service," he says. "Instead we focus on wines that are easy to drink with a variety of cheeses. Our list is heavy on Pinot Noir and Gamay on the lighter side because they don't overwhelm the cheeses."
Keyser also recommends fruit-forward Syrah blends and dessert wines. On the white side of the spectrum, he says all but the biggest, fullest-bodied Chardonnay are apropos with sparkling wines a particular favorite.