COVER STORY: Benefits of Being BD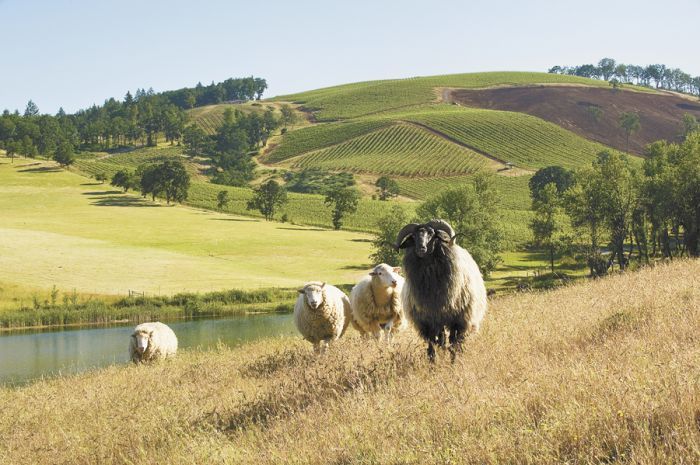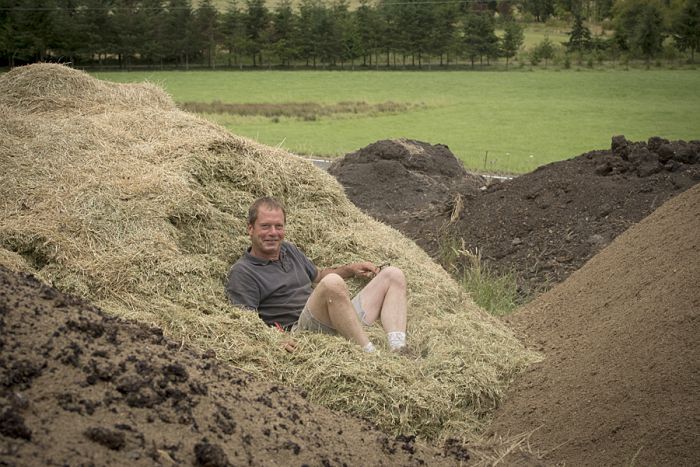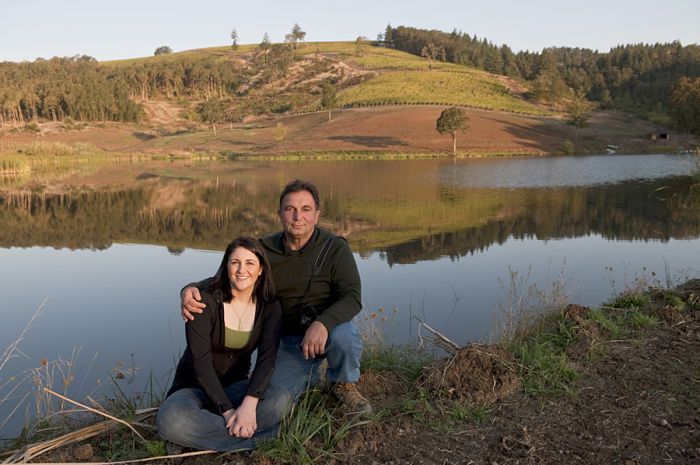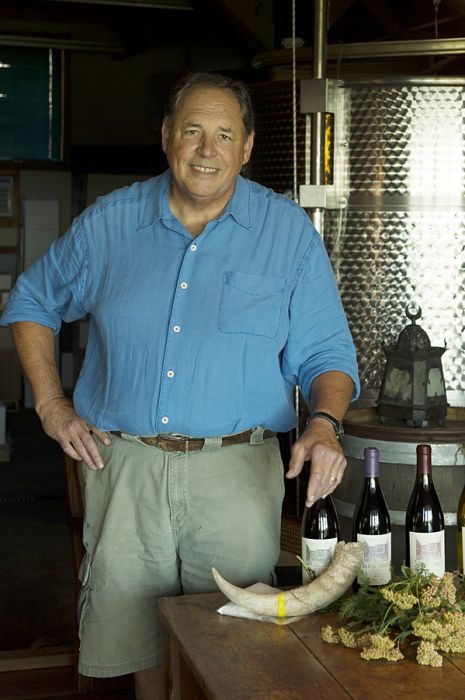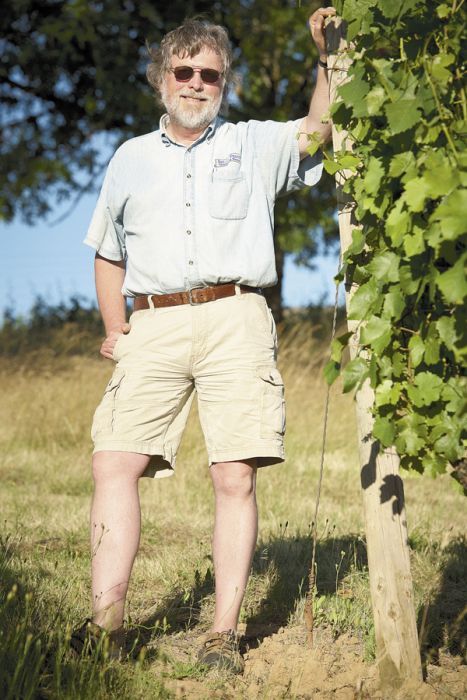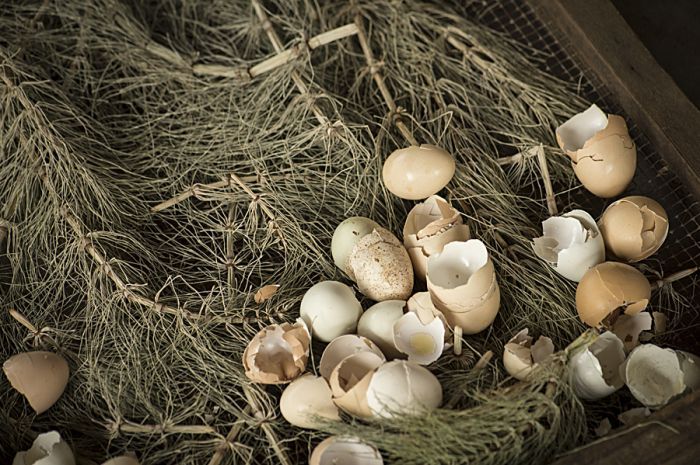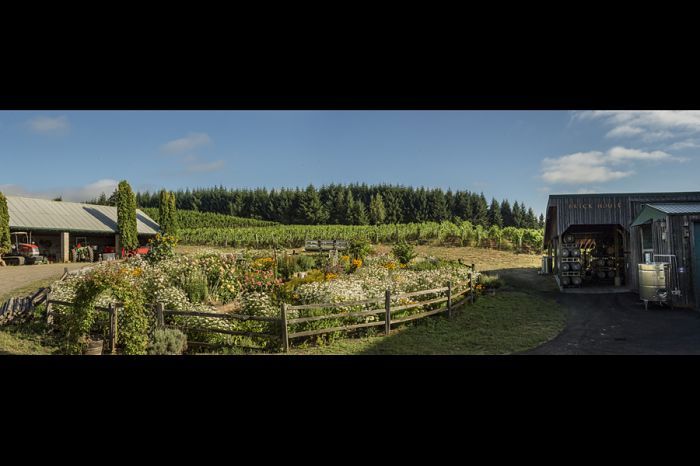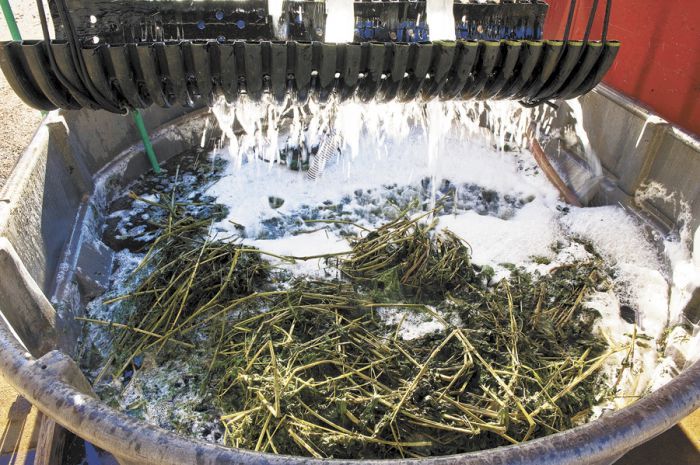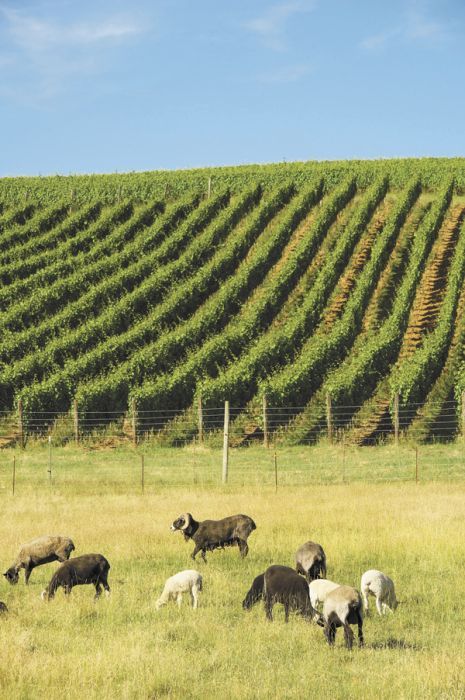 Story by Karl Klooster | Photos by Andrea Johnson
It is a source of considerable pride for Oregon's wine industry that the vast majority of its grapegrowers and winemakers follow organic and sustainable practices. Many have earned several types of certifications recognizing their commitment to adopting and adhering to certain ecologically and environmentally responsible standards. So much so that it can be said with confidence that Oregon wine is the greenest of the green among all agrarian-based industries, if not among all types of industrial activities. The organic aspects of these practices, however, offer benefits extending well beyond simply doing what is better for nature and the environment while nurturing and protecting grapevines.
Biodynamic, or BD, is the ultimate in agrarian-based buzzwords. It sets the bar not simply for sustainability but, even more importantly, soil reinvigoration, plant health, grape maturity and winery practices.
A succinct dictionary definition of biodynamic is "of or relating to a system of farming that uses only organic materials for fertilizing and soil conditioning." As simple as that definition may be, it does capture the essence of the rigorously demanding Biodynamic regimen, which its committed practitioners fully believe and faithfully follow.
That system is embodied in the exacting standards of Demeter International, a global organization whose American arm, Demeter-USA, is based in Philomath, Ore. Their registered mark, Demeter Certified Biodynamic, represents the Holy Grail for a dedicated group of Oregon wineries and vineyards. It signifies that they have met the organization's strict standards.
Dr. Rudolf Steiner, an Austrian philosopher, was the father of Biodynamics. A thinker of considerable prowess at the time, concerned farmers asked him to recommend methods to reinvigorate their depleted soils. He researched and synthesized natural practices, in some cases dating back centuries, in order to create the Biodynamic methodology.
In a series of lectures given in 1924, Steiner presented his recommendations grounded in a holistic approach that the farm is an interrelated, self-sustaining organism. All elements must function well for the whole to be healthy. He spelled out the use of organically based preparations made according to specific recipes and most effectively applied at specific times based on moon phases, planetary movement and astronomical positioning.
Many growers and wineries employ some Biodynamic elements in their activities. But those not Demeter certified would be infringing on the organization's registration rights if they were to use the word Biodynamic in any self-promotional context.
In this regard, Elizabeth Candelario, co-executive director of Demeter-USA, said,"'Some' is a bit ironic use of the word. It's like being a little bit pregnant. You either are Biodynamic or you are not. The basic concept, of course, is that one views and treats the farm as a living organism, a holism."
One that can proudly claim the Biodynamic name is Maysara Winery. Its founder, Moe Momtazi, has Biodynamics coursing through his veins. Born in rural Iran, he grew up with what his elders simply called "natural" farming.
Already the successful owner of a building truss manufacturing company, Momtazi was searching for a new challenge when he discovered a rambling 500-acre property in the coastal foothills southwest of McMinnville.
"I loved to grow things as a kid. I wanted to get into winegrowing, and this was a perfect place," he said. Perfect, his daughters reminded him, only after many, many acres of trees and brush were cleared.
Speaking of inclusiveness, the entire Momtazi family is involved in the enterprise — Moe, GM and vineyard manager, wife Flora, financial manager, daughters Tahmiene, winemaker, Naseem, sales, and Hannah, marketing and publicity.
To most Oregon wine people, natural means organic — not using synthetic materials and applications. To Momtazi there was never a question that it means holistic in the purest sense.
He said, "In Biodynamics, the farm is considered to be a living organism — having its own individuality and soul. As such, the farm is believed to be sick if it imports any fertilizer from the outside; therefore being self-sufficient is an important part of Biodynamic farming.
"Soil is the foundation in agriculture, therefore noblizing (sic) the soil is a vital task. A farmer is like the conductor of an orchestra, bringing together all the individual forces and energizing them into harmony and playing the right notes at the right time."
Momtazi put in the first of Maysara's 250 acres of estate vineyards in 1998. He also brought in 21 cows, seven sheep and two horses. Somehow, a flock of wild turkeys mixed into the menagerie as well.
Water reservoirs built on the property supplied irrigation to get the vines started. Preparation 500 — lactating cow manure placed in a cow horn, buried in the fall and dug up in the spring — was used to promote root growth. This important application in the ongoing regimen of Biodynamics exemplifies one of the ancient practices that has proved its worth over the centuries.
It is integral to the approach at Maysara, where more than 90 percent of the materials used to construct their handsomely rustic, 42,000-square-foot winery building were gleaned from the estate property surrounding it.
At least as immersed in Biodynamics as the Momtazis, Cowhorn owners Bill and Barbara Steele named their Southern Oregon winery in testament to its Biodynamic commitment under Demeter Certification.
"When we headed into the business of farming," said Cowhorn co-owner Barbara Steele, we sought the advice of like-minded individuals whose knowledge complemented our backgrounds in finance and management.
"We have been a homeopathic household for 20 years," she continued, "so, when we started the winery, there was no question it would be operated Biodynamically. With us, it's a belief system.
"Demeter puts a standard on it. It makes a statement that honors the uniqueness of the farm. Personally, we felt the bar was actually low. Organic certification can be more daunting."
Cowhorn is in a very cool microclimate for Southern Oregon. Since the Steeles have been there, degree accumulation for a season has varied from 2,200 to 3,200. Given vine stress, vine health is of great importance and the Demeter Biodynamic regimen has ensured that.
Brian O'Donnell, co-owner and winemaker of Belle Pente Vineyards, follows Biodynamic practices so exactly, Demeter's Jim Fullmer has been quoted as saying he could get certified in a minute if he wanted. But, recognizing their rights, he does not use the term. As far as joining, he said he would rather have the flexibility to do whatever he prefers to do rather than committing himself to always having to do it the Demeter way.
"Biodynamics pretty much fits what I feel works well. My involvement with my vines follows the concept of energy, and it's become apparent that you must continue to have diversity," O'Donnell said. "Grapevines like any other agricultural produce, create a monoculture. Having animals and other types of plant growth around creates a healthier environment.
"As a member of the Deep Roots Coalition, I am also into dry farming. We do everything we can to ensure that the roots continue to dig deeper."
At nearby Beaux Frères Vineyards, co-owner and winemaker Michael Etzel is also a member of the Deep Roots Coalition. And, like O'Donnell, he believes in much of the Biodynamic magic.
"We started out with own-rooted vines, and they became infested with phylloxera, he said. "As time went on, the tonnage dropped, but we've continued to harvest the fruit while treating the vines with natural preparations. We got less wine, but the quality soared. That is one small example in making the case for BD.
"Homemade compost is something we pay a lot of attention to," Etzel continued. "You can nourish the entire vineyard just by keeping the compost pile going."
Beaux Frères' neighbor, Brick House, perches on the edge of Ribbon Ridge. It's owner, Doug Tunnell, runs a tight Biodynamic ship. Between the two, they make some of Oregon's best Pinots.
Tunnell grew up on the banks of the Willamette just above the Falls at Oregon City during the time when the river had some of its worst pollution ever. His aversion to the filth stuck with him later and going organic when he started his winery was second nature. Then he attended a Demeter seminar and something clicked.
"Other programs were telling you what not to do," he said. "Demeter was telling you what you should be doing and why. It made sense to me, so I took a class on Biodynamics: Ground sprays, leaf sprays and composts. The preparations center around making the most concentrated, potently healthy versions of each area. I've been a believer since then."
What this writer has found over the course of discussion with Biodynamic believers is not only the objective to produce fruit whose wine expresses a sense of place but that the place itself has been changed, improved, if you will, by the practices that have been applied to the vine and the soil.
When a Biodynamic grower says he or she has captured "terroir" in a glass, in fact that terroir may be unique not only for its natural attributes but the modification or enhancements it has undergone as a result of being Biodynamically farmed.
Fullmer said, "The pronunciation of Demeter is always an interesting topic. It's an international movement. There's Demeter USA, Demeter Brazil, Demeter Germany, Demeter Egypt, etc., etc., etc. — 30-plus countries, close to a 100 years of existence — so she is pronounced out of the language she is spoken in yet always the same word. "
His cohort, Candelario, said, "Here in the U.S., we typically hear, and prefer, the goddess' pronunciation. In other words, the name of Demeter, the Greek goddess of the harvest, is pronounced DEM-uh-ter.