Napa vs. Sonoma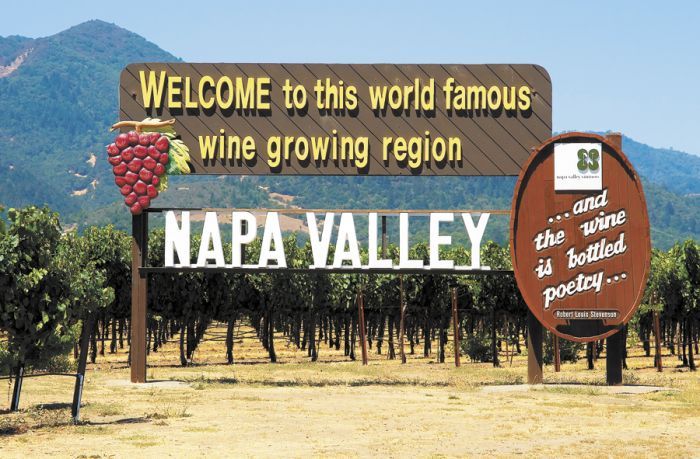 By Jennifer Cossey
Last month, we looked north to Washington; now let us examine our closest southern neighbor, California, more specifically the world-renowned regions of Napa and Sonoma. Oregon's AVAs (American Viticultural Areas) are divided mostly by soil types, but in Sonoma County and Napa Valley, distinctions are not as easily defined. So what differentiates the two?
Let's start with size. Napa is roughly 30 miles long and five miles wide, covers around 225,000 acres of land (45,000 of which are planted to winegrapes), is home to more than 400 wineries, contains 16 sub-appellations. Sonoma is nearly twice the size, with half the wineries and features 15 sub-appellations. Both are sub-AVAs of the North Coast AVA, which covers more than 3,000,000 acres and 46 AVAs.
Each region has diverse soils and microclimates. The soils along the floor of Sonoma County are made up of a varying mixture of marine sedimentary, sandstone, shale, gravel and sand, and contain several different soil series. Slightly above the valley floor, basaltic volcanic soils predominate with shale and sandstone bedrock. The soils in Napa's most renowned regions are nearly identical to those in Sonoma County.
Other than size what are the differences? The truth is they can be somewhat hazy, especially since the two large appellations share a border, and even an appellation (Los Carneros), which is split between the two. While soil may not be the defining factor, there are some clear differences.
Weather
Generally speaking, Sonoma is cooler than Napa, especially in the northern, southern and coastal areas of the AVA, resulting from two weather systems: The Petaluma Gap, which draws in a maritime influence from the north courtesy of the Pacific Ocean; and the San Pablo Bay, funneling chilled air and fog into the valley from the south by way of San Francisco Bay. Napa, on the other hand, is closed in by landmasses, preventing this kind of cooling weather from moving in and out of the region.
Varieties
While there are similar winegrapes planted in both regions (i.e. Cabernet Sauvignon, Chardonnay and Pinot Noir), each locale has more focused attention on certain varieties. Sonoma's cooler breezes slow ripening and prolong hangtime, making the region suitable for Pinot Noir, Chardonnay and sparkling; while slightly warmer Napa focuses more on Cabernet and other Bordeaux-style varieties.
Culture
Napa has a reputation for more glitz and glamour, while Sonoma is often considered more rural and down-to-earth. Think Disneyland vs. County Fair — though that might be a bit of an exaggeration as Sonoma certainly has its amusements; and you can't escape the fact that there are 45,000 acres of vineyards planted in Napa, which feels pretty agrarian — despite all the limos cruising the roads.
Being that I am an Oregonian by way of Missouri, I thought it best to reach out to someone who lives and breathes both regions on a daily basis. Sally Johnson-Blum is the winemaker for Pride Mountain Vineyards based in the Napa sub-appellation of St. Helena, and she sources fruit from both regions to make an array of highly praised wines.
She agrees that both AVAs have substantial diversity in soil type and noted that, indeed, many parts of Sonoma are a bit cooler than parts of Napa, but as with most wine facts, there are more exceptions than there are rules.
Johnson-Blum also felt that because of the high price tag and cachet often accompanying Napa Valley Cabernet, growers in Sonoma seem more experimental with the varieties they grow.
"There are small amounts of other varieties like Zinfandel and Syrah that do very well [in Napa], but because the wines aren't priced as highly, fewer people are growing them," says Johnson-Blum. "In Sonoma, the region is less pigeon-holed as producing a single style of wines, so there is more opportunity to grow other varieties."
With 19 sub-appellations spread out between the two Northern California AVAs, they appear to have more in common than not. Long story short, next time you are debating between a Napa Cab and one from Sonoma, I say, choose both and report back.
You now have your homework.