Stellar in Stellenbosch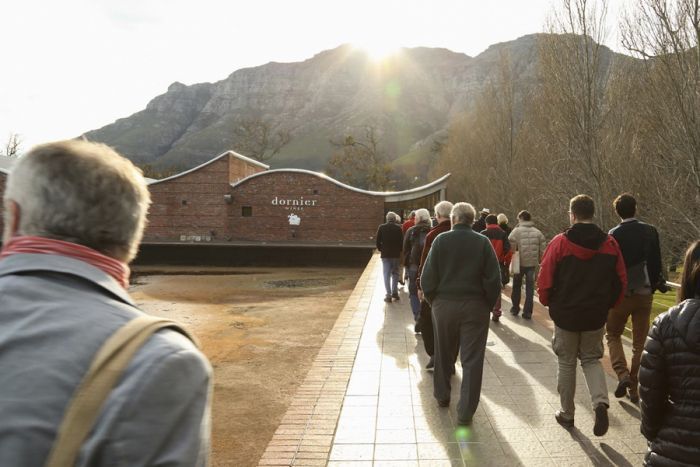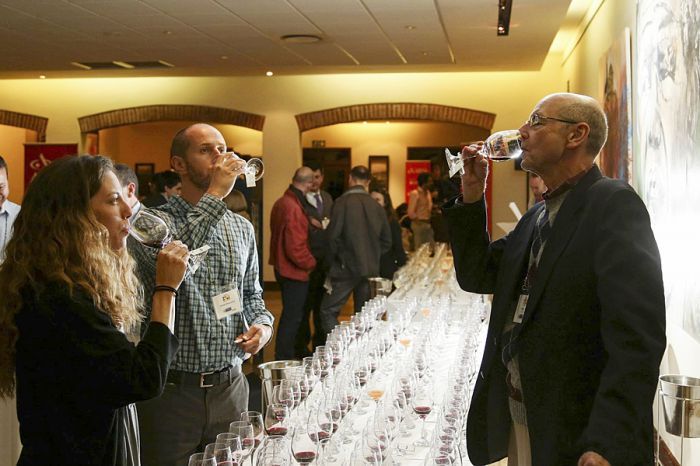 By Neal D. Hulkower
In 2007, the American Association of Wine Economists (AAWE) held its inaugural meeting in Trier, Germany, followed by Portland the next year, establishing the tradition of alternating between foreign and domestic sites for its annual gathering. This year's conference — its seventh — was held for the first time in the Southern Hemisphere in Stellenbosch, South Africa, hosted by the University of Stellenbosch and the Western Cape Province, June 26–29, at Spier, a wine farm founded in 1692.
Despite the name of the society, 130 individuals from at least five continents registered to attend, including a large contingency of academics, a few from government and industry, and a handful of consultants. The attendees represented a wide range of disciplines, such as agriculture, viticulture, business and management, marketing, statistics, mathematics and even economics.
Wednesday's welcome reception began with a brief address by Western Cape Province Premier Helen Zille. Her thoughtful comments focused on both the blessing and the curse of alcohol use in her country. While the more than 300-year-old wine and spirits business is advancing and creating new opportunities, alcoholism remains a serious problem, stemming, in part, from the legacy of paying workers with bottles instead of rand, the country's currency. The system, known as "tot" or "dop," was widespread throughout Western Cape wine farms — South African term for vineyards — until it was finally banned 10 years ago.
Twenty sessions, each with four to five presentations, filled two days. Topics included determinants of demand; wine trade and international wine markets; wine farms and financial markets; innovations in wine marketing; demand for sustainability in wine buying decisions; production and efficiency.
My presentation, "Three Vignettes about Wine Tastings and Competitions," led off a special session on wine tasting organized by Elliott Morss, an economist and consultant based in Lenox, Mass. The first vignette described analysis of data from the 2010 Oregon Wine Awards that quantified the distortion in the outcome caused by easy graders. The virtues of the California State Fair Commercial Wine Competition numerical rating scale were the subject of the second account. And the third explained what additional information can be wrung from the Borda scores of the societal outcome — I used the Virginia vs. Southern Oregon tasting results reported in "Vindicating Thomas," (December 2012 Oregon Wine Press) as an example. The key message of my talk was the importance of knowing the objectives of a tasting or competition in order to select the most appropriate methods of scoring.
Of particular interest to Oregonians was a paper presented by Ömer Gökçekus, Professor of International Economics and Development in the School of Diplomacy and International Relations at Seton Hall University in South Orange, N.J. The presentation, co-authored with master's candidate Clare Finnegan, was entitled "Classification and Re-Classification: Oregon's Willamette Valley AVA [American Viticultural Area] and Its New Sub-AVAs."
The researchers "hypothesize that the establishment of sub-AVAs in the Willamette Valley was part of a dynamic process; it was an act of re-classification by 'better' wineries to distinguish themselves from 'lesser' wineries and ultimately collect a higher regional reputation premium." The pair calculated the price-to-quality ratio of wines produced in each of the six sub-AVAs before and after their establishment using ratings of Pinot Noir from the Wine Spectator as the measure of quality. They concluded: "Before re-classification: sub-AVA quality is higher but prices [are] not. After re-classification: both price and quality [are] higher. Quality gap is not widening, but the price/quality gap is. Sub-AVAs are collecting a much higher regional reputation premium."
During the conference, attendees tasted a large and varied selection of South African varietals and blends during a main reception, as well as with lunches and dinners. Standouts included a 2009 Mourvedre from Spice Route and a 2013 Sauvignon Blanc from Fleur du Cap.
On Saturday, participants joined one of three winery tours. Mine included the following: Simonsig, the first to produce méthode Champenoise sparkling wine in South Africa; Kanonkop, my favorite stop — the still youthful 2002 Pinotage was a treat; and the picturesque Glenelly, purchased 10 years ago by the owner of Château Pichon Longueville Comtesse de Lalande, a second-growth Bordeaux. The three tours met for a late lunch at Fairview, where a 2012 Viognier and a 2011 Durif (aka Petite Sirah) were particularly enjoyable. Guests also visited Blaauwklippen, Dornier, Lanzerac, Middelvlei, Mulderbosch and Van Ryn's.
Sites for the eighth and ninth annual meetings have been announced. Next year, in contrast to requiring three flights totaling almost 13,000 miles to return home from South Africa, I'll be making the half-day drive to Walla Walla. However, I will be back on a plane in 2015, headed to Bordeaux.
For more information, visit www.wine-economics.org.
Neal Hulkower is a mathematician and an oenophile living in McMinnville. His writing has appeared in a wide range of academic and popular publications. He can occasionally be found pouring Pinot Noir at a Dundee Hills winery.