August News Briefs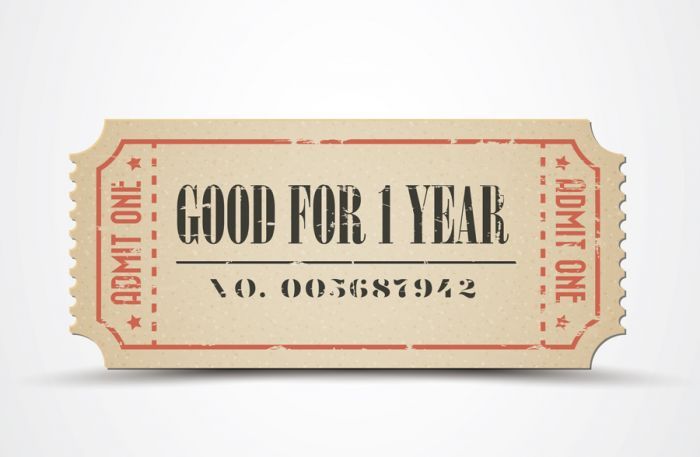 Bear Fare
It's not easy to visit all members of a wine trail on a day designated as a passport tour. Wine appreciators find that they have to make quick stops and skip some tasting rooms to squeeze in others. An eight-hour window of time defeats the point of a leisurely exploration of a wine region.
To make the experience more enjoyable — the point, after all — passes to tasting rooms in the Bear Creek Boutique Wineries Association are good for a year. The $10 ticket grants three wine tastes at each of the eight tasting rooms in Ashland, Talent and Medford. Typically, a tasting is $5 at each venue.
Wineries include: 2Hawk, Pebblestone, StoneRiver, Aurora Vines, Trium, Dana Campbell, Grizzly Peak and Weisinger Family Winery.
For more information, visit www.bearcreekwineries.com.
By Janet Eastman (Courtesy of Ashland Daily Tidings).
Wine + Art
Portland's wine scene continues to expand with the July opening of Cerulean Skies' Pearl District wine lounge.
The Hood River-based winery's new space, located at 1439 N.W. Marshall St., offers a relaxed ambiance with subdued lighting, original exposed brick walls, wood beams and an art studio operated by White Space, featuring contemporary art.
Owners Tammy and Jeff Miller offer Cerulean wines, small plates, multiple seating areas with couches perfect for meeting friends, intimate tables for sampling food and wine, a 30-foot bamboo and steel tasting bar, as well as open air seating.
Cerulean and White Space plans to host regular wine dinners, food and wine pairings, and artist talks. It is also available for private events.
For more information, including hours, visit www.ceruleanwine.com and www.whitespacepdx.net.
Origin '13
Picture the beginning of the world through the history of Oregon's Chehalem Mountains and Ribbon Ridge AVAs: cataclysmic floods, tumultuous winds, earthquakes and volcanic eruptions. The result? Complex soils with exceptional qualities, perfect for establishing vineyards and making superior wines.
Fast-forward thousands of years, and the area's winegrowers and producers are meeting to celebrate the fundamental effect of these geologic phenomena in the glass. On Aug. 10, the Chehalem Mountains Winegrowers will host Origin '13, a new food and wine celebration.
Hosted by ArborBrook Vineyards, from 4:30 to 8:30 p.m., the event offers attendees the chance to meet growers and winemakers, sip the fruits of their labor, walk through the vines and feast on small dishes provided by a variety of restaurants, including: EaT: An Oyster Bar with The Parish, Bollywood Theater with Coquine, Wildwood Restaurant, Subterra and Olympic Provisions.
Featured wineries include: A Blooming Hill, Adelsheim, Alloro, Anam Cara, ArborBrook, Artisanal, Beckham Estate, Bergström, Bernard Machado, Blakeslee, Carabella, CHEHALEM, Cooper Mountain, Colene Clemens, Dion, Elk Cove, Gresser, Hawks View, K&M, Longplay Wine, Le Cadeau, Raptor Ridge, Redman, REX HILL, ROCO, RR, Tresori, Trisaetum, Vidon, Volare and White Rose.
ArborBrook is located at 17770 N.E. Calkins Lane, Newberg. Tickets are $60 and available at www.chehalemmountains.org/origin.
Cluster Conference
In conjunction with this year's World of Wine Festival, the Oregon Wine Cluster Conference will take place on Aug. 23, 9 a.m. to 5 p.m., at Bigham Knoll in Jacksonville.
Attendees from all parts of the Southern Oregon wine industry — growers, winery owners, winemakers, suppliers, vendors, distributors, retailers and others — will meet with economic development experts, educators, lenders, hospitality and culinary specialists, and professionals in real estate, law, accounting, marketing and other fields. The purpose of the one-day event is to share best business practices and to help stimulate the industry's growth.
Afternoon brainstorming panels will include industry representatives emceed by conference speakers, including Mike Veseth, author and editor of "The Wine Economist."
The event is limited to 150 participants and pre-registration is required. Call 541-440-4629 or visit www.sowicellars.com to sign up by Aug. 15.
National Acts at Penner-Ash
Although Elvis has left the building, his daughter will soon arrive … in the Willamette Valley, that is. Lisa Marie Presley is scheduled to perform at Penner-Ash Wine Cellars on Aug. 27.
Presley's work as a musical artist spans country, blues and folk genres. Her most recent release, "Storm & Grace," is an Americana-inspired collection showcasing her songwriting talent and distinctive alto voice.
Presley's performance rounds out the national lineup for Penner-Ash's Benefit Concert Series, featuring soul singer-songwriter LeRoy Bell on Aug. 4 and folk singer-songwriter Lori McKenna on Aug. 11.
Alongside inspiring music, Penner-Ash hopes to inspire attendees' palates, too, with gourmet picnic fare from Vitaly Paley, of Paley's Place and Imperial in Portland, as well as Penner-Ash wine.
"To support our business ethos of giving back to our communities, we've committed 100 percent of ticket sales to local nonprofits," says co-owner Ron Penner-Ash.
Penner-Ash is located at 15771 N.E. Ribbon Ridge Road, Newberg. For tickets (limited) and times, visit www.pennerash.com.
The Bite Turns 30
Oregon's top culinary showcase, The Bite of Oregon, is set to celebrate 30 years at Portland's Waterfront Park, Aug. 9–11. An expected crowd of nearly 50,000, including enthusiasts of Oregon wine and craft beer, will gather, once again, for this foodie feast.
Following a successful 2012, The Bite offers a new culinary experience called Oregon's Bountiful Table, highlighting the "farm-fresh" concept. The Oregon Department of Agriculture Commissions will serve entrées or desserts prepared by ODAC chefs. Attendees will have opportunities to meet the featured ranchers, farmers and fishermen.
Popular returning attractions are on the menu, too, including the spirited Iron Chef Oregon competitions presented by NW Natural, the expanded Oregon Chef's Stage, the Oregon Craft Beer Gardens, continuous music and entertainment, the Family Stage for kids, and one of the largest Oregon wine tastings in the state inside the MIX Wine Pavilion.
The Bite is made possible with its loyal contributors, including its presenting sponsor, Amica Insurance, a strong supporter of the event's charitable beneficiary, Special Olympics Oregon.
THE BITE OF OREGON PRESENTED BY AMICA INSURANCE
Location: Tom McCall Waterfront Park, Portland
Date/Time: Aug. 9–10, 11 a.m. to 10 p.m.; Aug. 11, 10 a.m. to 8 p.m.
Tickets: $5 (per day, kids 12 and under are free)
Website: www.biteoforegon.com