Spotlight on Mars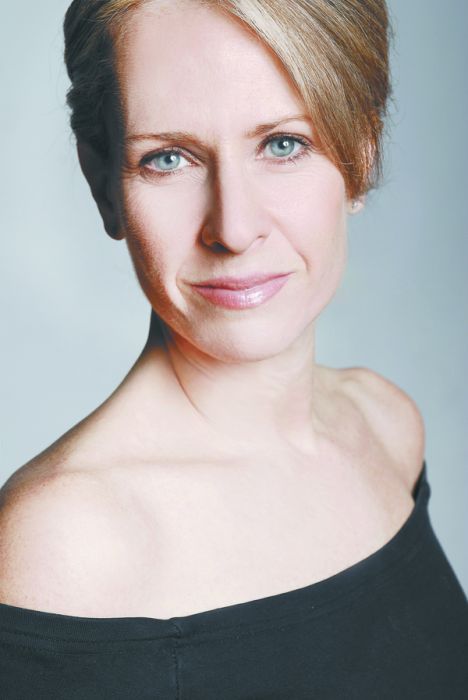 Susannah Mars is a celebrated much-respected veteran of the Northwest theater scene.
She grew up in the business. Her mother, Barbara Diamant, performed opera with the San Francisco and Santa Fe operas, and her dad, Kenneth Mars, was a veteran character actor in television and film — best-remembered for his roles in several Mel Brooks films, including "The Producers" and "Young Frankenstein." He passed away in 2011.
Her family moved from New York to Los Angeles when her father landed a part in a TV sitcom. Working her dad's connections, Mars acted in TV commercials and even acted in an "ABC Afterschool Special."
Interested in teaching, Mars suspended her acting career in junior high and focused on school. She eventually graduated from San Diego State University and subsequently taught third-graders for a few years. While acting was on the back burner, it never disappeared completely. She landed singing gigs and ultimately transitioned from full-time teaching to being a substitute.
Mars moved to Oregon in 1988, when she married her husband, Gary Johnson — the two met during a ski trip to Sunriver in Idaho in the late '80s. Leaving behind L.A., Mars embraced her new Portland home and the opportunities in local theater.
Today, 25 years later, Mars has performed in countless shows throughout the Northwest for a variety of companies, including Artists Repertory Theater (Portland), Triangle Productions (Portland), The Oregon Cabaret Theater (Ashland), Insight Out Theatre Collective (Portland), Portland Center Stage and others.
Mars has soloed with several symphonies, including the Oregon Symphony and the Concerts in the Neighborhood series in Portland. Her debut solo recording, "Take Me to the World," was released on the L.A.-based label LML Music and was nominated as "Best CD" of 1998 by the Manhattan Association of Cabaret Artists and Clubs.
Mars lives in Damascus with her husband and daughters, Kate and Olivia, two dogs, four chickens, two fish and a frog.
Read about her current and upcoming shows at www.susannahmars.com.
OWP: When and how did you first become interested in wine?
Hmmm…when did I become interested in wine? Good question. I think it began when I became engaged. My husband (fiance at the time) and I traveled to upstate New York to see the fall foliage, and throughout, there were these lovely wineries to visit. Many of them had little food shops as well. I was taught an amazing, and quite complicated pâté recipe on that trip. I love sharing recipes and talking to people about their favorite couplings, wine and food. It's a grand way to connect.
OWP: What is your favorite variety? Favorite wineries?
I never seem able to answer a question that asks to name a "favorite!" Currently, my favorite varieties include Cabernet Sauvignon, Chardonnay and Pinot Noir. I have to add that I do adore Champagne, and I love to make sangria in the summer. Do vintners and winemakers think Sangria blasphemy?
I enjoy expanding my wine education, and in regard to wine choice, I love to give way to whoever at the table, including our waitperson, has a suggestion; again it's a wonderful way to connect and learn.
I enjoy drinking wine from the area in which I'm dining, and most of the wine my husband and I buy evoke places that we have visited. It makes for great dinner conversation when we open a bottle that we bought on a trip that included a tasting somewhere; whether it be France, Washington, or upstate New York.
Favorite Northwest wineries include WillaKenzie — of course, Ronni Lacroute is a theater supporter extraordinaire and WillaKenzie's wine reflects her love and passion for delicious things — as well as Zimri, Sineann and Adelsheim. I occasionally read Wine Spectator and had read an article that mentioned Sineann. I called the winery to see when we could go visit, and the gentleman who answered turned out to be the owner; he had answered his phone from New Zealand. What a commitment to communicating with one's consumers!
Again, the word "favorite" barely fits into my thinking. I love learning about winemaking, the geography, weather and winemakers that influence the process. It is a fascinating art, constantly evolving, a collaboration between the earth and humans.
OWP: What type of food dishes really make you sing?
The food dishes that make me sing are mostly anything that is served me! I enjoy small plates, accompanied by wines that complement them. Linguine and clams come to mind, scallops and shrimp, with a fantastic Chardonnay. That sounds good right now!
OWP: Do you have a most memorable food and wine experience? What was it and what made it so special?
I love dining out, and we are so lucky that Portland is rich with fantastic restaurants. A recent memorable food and wine experience was bringing my mom-in-law to Beast for her birthday with the family. Each dish was delicious and beautiful, and the ambience warm and lovely. I so much enjoy a communal table and a seasonal menu. It was wonderful to see Naomi Pomeroy working away; what an artful and thoughtful chef. I wish I could recall the name of our server. She was wonderful, very knowledgeable and generous with her time and help in making selections.
OWP: If wine was a character, which wine (Pinot Noir, Chardonnay, etc.) would you want to play and why?
If wine were a character, I think I'd want to play a Cabernet Sauvignon. They have a depth and complexity that I gravitate toward, and with chocolate … heaven. She would wear a killer gown and have an incredible song, to be sure. Although, it might be a tie between Cabernet and Champagne, I do love a good celebration, and if I were Champagne, I'd be dancing the night away in a ballroom.