The Music Mafia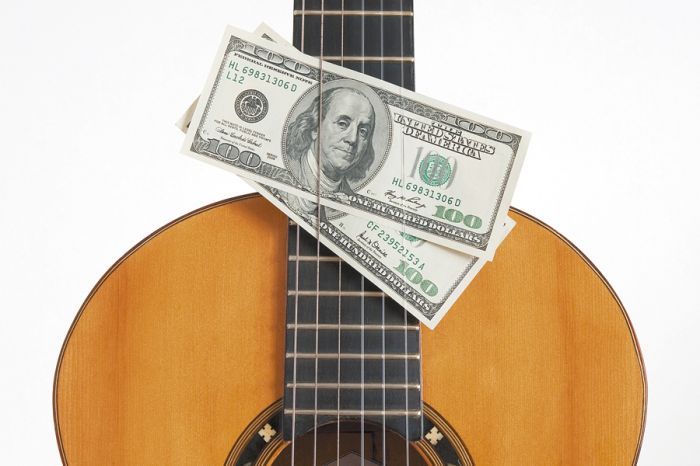 By Local Winery Owner
With the music industry becoming digital and the enforcement of music copyrights, the Performing Rights Organizations (PRO) are going crazy finding new revenue streams. The PROs are BMI (Broadcast Music International), ASCAP (American Society of Composers and Publishers) and SESAC (Society of European Stage Authors and Composers). They collect license fees on behalf of songwriters, composers and music publishers, and distribute them as royalties to those members whose works have been performed. These companies are aggressively seeking revenue from small businesses, coffee houses, taverns and wineries throughout Oregon and the US for playing music (live or recorded).
As the owner of a small winery, I, too, am searching for new revenue streams. A few years ago, our wine club members asked for music to be played at our scenic venue during the summer evenings. I agreed, and we started by asking local musicians to play one night a week. It has become popular; our customers enjoy bringing their dinners while enjoying the music. We attract between 25 to 50 people each evening, requesting a small cover charge that goes to the band only. When I became aware of the licensing requirements, I asked the musicians to exclusively play original music, which they did for the most part. I was hoping to avoid the position of playing copyrighted material.
Over the last two years, all three PROs have contacted us. One had a representative call me from headquarters back East to make an appointment with me the following week. I refused to meet with them after many threatening words used on her part. I had explained we play only original music, but she did not care. "If you play any music, we own it." Within a month, we were contacted by registered mail that we were being sued.
At this point, I engaged a lawyer to discuss the issue with them. This is when the name "The Music Mafia" was coined to describe them. Muscling into our business, pushing us around with threats about the lawsuit they would be filing. After reading about this tactic of pushing someone into a lawsuit, I became aware it was the same procedure used across the country. It is the deeper pocket of justice.
The PROs who have contacted me all have different ways of determining the "royalty" payment. The one constant is not based on the number of THEIR songs played; instead, they increase the payments by your facility's square footage, number of chairs — or potential number of chairs — as well as whether or not you charge a cover and if there is dancing. I have been quoted fees from $300 to $1,500 from each PRO; that translates to $900 to $4,500 per year.
I am not against paying a reasonable royalty to the composer for music we play, but they don't keep track of that. I have read that the companies examine what has been playing on the radio and divide the revenue with the ones that get played the most. I have a musician who has played for us and had been with BMI for more than 20 years and has never received a penny in royalties.
Many small venues in Oregon have been hit with this dilemma and have chosen not to offer music, which I believe only hurts the customers and the lowest paid local musicians who love to play.
Another trend I have become aware of is the PROs have targeted farmers markets that have street musicians playing for the enjoyment of shoppers.
I am not a lawyer (by choice), but something is wrong with this system. And I do not have deep pockets to fight this. I just know I want to have small family events including music to help expose our handcrafted wines to the local community in a rural setting.
The author of this commentary has asked to remain anonymous. OWP respects his wishes.