July News Briefs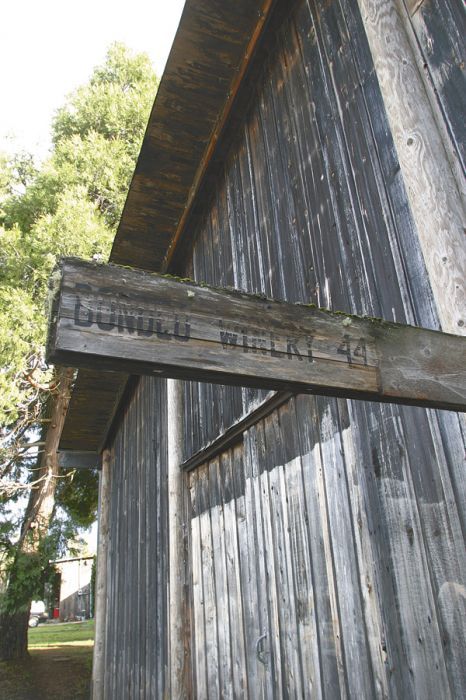 History in the Marking
HillCrest Winery & Distillery, the birthplace of Oregon Pinot Noir, recently was awarded historical status by Oregon Travel Experience. A state marker will be placed at the winery in the spring of 2014 to commemorate the state's first planting of Pinot Noir grapes in 1961.
"The planting of this historic site in the Umpqua Valley near Roseburg and the release of HillCrest's first Pinot Noir in 1967 marked the beginning of the modern fine wine industry in Oregon and the recognition and success it has and continues to bring the state," said Tom Danowski, director of the Oregon Wine Board.
HillCrest was established by Richard Sommer, the "Father of Oregon Wine" and co-founder of the Oregon Wine Board. Sommer was the first graduate of the University of California at Davis to venture north and produce Pinot Noir in Oregon. Additionally, under his leadership, HillCrest became the first winery in America to use stainless steel tanks.
"We are deeply appreciative of the honor bestowed upon us by Oregon Travel Experience," said Dyson DeMara, proprietor. "We look forward to the months ahead as we work with the organization to create the marker and prepare for its debut next year."
HillCrest produces 1,400 cases each year from the state's oldest dry-farmed, hillside vineyards.
For more information, visit www.hillcrestvineyard.com.
Wine Auction
The Oregon Wine & Art Auction will celebrate its 21st year on July 20 at Hyland Estates in Dundee.
The event includes silent and live auctions, wine tasting, raffles and a gourmet dinner. Beneficiaries include: Willamette Valley Cancer Foundation, YCAP Regional Food Bank and the Rotary Club of McMinnville Foundation.
Cost to attend is $125 or $1,250 per table. For more information, contact 503-883-0323 or visit www.theoregonwineandartauction.org
Naked in Bend
Things just got a little risqué at The Old Mill District in Bend. No worries, though. The popular shopping center has not added any strip clubs or encouraged streaking, but it is getting Naked, all the same.
Based in Hood River, Naked Winery is now sampling and selling its provocative wines — ranging from Vixen Syrah to Foreplay Chardonnay — to wine-loving and wine-curious visitors at The Old Mill.
"Bend's Old Mill District is a perfect fit our tasting room expansion," says Naked president David Barringer. "Guests can park once for access to shopping, outdoor play, entertainment, dining and now, wine tasting. Our team is very excited about being here, and when we're not at the tasting room, you'll see us playing on the water, courts, trails and slopes nearby."
Naked's new tasting room is located at 330 S.W. Powerhouse Dr., Suite 110. Visit www.nakedwinery.com for more details, including hours.
Anindoors Open
Anindor Vineyards celebrated the opening of its new tasting room June 8.
Located in Oregon's newest AVA, Elkton Oregon, Anindor was established in 2005 by owners Rod and Nina Pace. The 14-acre vineyard produces five varietals: Pinot Noir, Pinot Gris, Riesling, Gewürztraminer and Baco Noir.
Anindor is located at 1171 Vintage Drive, Elkton. For more details, visit www.anindor.com.
Amateur Flight
Attention hobby winemakers: the Willamette Valley Amateur Winemakers Society (WVAWS) is getting ready for this year's 2013 Amateur Winemaking Competition.
There are five major categories for submission: red grapes, white grapes, rosé/blush, fruit and fortified. A panel of wine industry professionals will evaluate entries based on the standard American Wine Society's 20-point scale. Entrants who submit a self-address envelope will receive a copy of judges' comments. All wine must be homemade, produced and bottled by the entrant.
Entries must be received by July 21 and shipped to Eola Hills Wine Cellars, 501 S. Pacific Hwy., Rickreall, OR 97371. Winemakers may also drop off entries on July 21, 10 a.m. to 1 p.m. Fee is $10 per 750-ml bottle. There is no limit to the number of entries.
Visit www.wvaws.org for details.
Cave In at Apolloni
Apolloni Vineyards, producer of Pinot Noir and Italian-style wines in the north end of the Willamette Valley, recently celebrated the completion of their underground barrel cave.
Located adjacent to the Apolloni Vineyards winery and tasting room in Forest Grove, the new cave is an underground facility that can store up to 400 barrels for aging the winery's red varietals under natural conditions. It relies on 100-percent passive geothermal regulation to maintain optimal barrel storage temperature and high relative humidity, allowing for barrel aging with minimal intervention, reducing ullage (the headspace of air between wine and the top of barrel) and oxidation.
The cave's architecture includes a Tuscan-inspired arched ceiling and stucco finish, as well as traditional wooden doors with custom iron strapping, reflecting those of the Apolloni family's villa and vineyards in Italy, south of Venice.
"We are thrilled to have this new facility, allowing us to further improve our winemaking process, as well as showcase our wines to friends and fellow wine enthusiasts," said Alfredo Apolloni, winemaker and owner.
Apolloni is located at 14135 N.W. Timmerman Rd., Forest Grove. For more information, visit www.apolloni.com.