Palatable Plates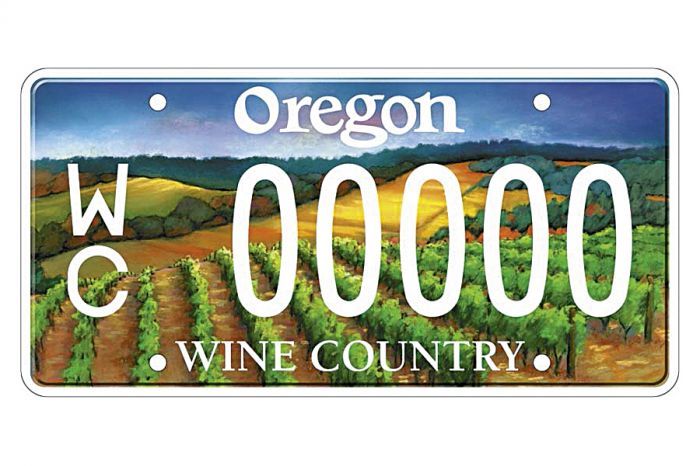 Oregon's Wine Country license plate turned a year old in mid-May. Over those 12 months, Oregonians have purchased more than 6,000 sets of the specialty plates for their vehicles. Authorized by the Oregon Legislature in 2011, they are the first specialty license plates to recognize wine production by any state in the U.S.
"The popularity of the Wine Country license plates is another indicator of the support that the Oregon wine industry enjoys with the citizens of the state," said Leigh Bartholomew, chairwoman of the Oregon Wine Board. "We are flattered and grateful for such a strong showing of support during the first year of sales."
Through the end of April, 6,022 sets of Oregon Wine Country plates were sold, according to the Driver and Motor Vehicle Services Division (DMV). This ranks second to only the Crater Lake specialty plates' annual sales, selling 11,178 sets in 2012. The Wine Country plates edged out the Pacific Wonderland plates on an annual sales basis.
Net proceeds from this program are earmarked to directly support tourism and culinary efforts throughout the state. Oregon's tourism agency, Travel Oregon, administers the grant program, which will open in the spring of 2014.