Talk of the Townie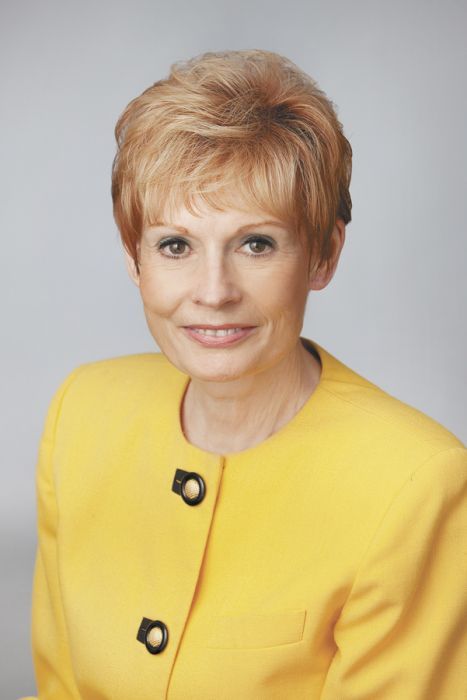 Although Karen Hinsdale — born and raised in Klamath Falls — graduated from the University of Oregon with a Bachelor of Science in political science, her career path has always been wine.
In 1972, she and her former husband entered the industry with the purchase of a wholesale distribution company. Henny-Hinsdale Wines' focus was premium quality, allowing her to work with many of the world's most prestigious producers to promote their brands in Oregon.
After selling the distribution company in 1991, Karen moved into marketing. For three years, she worked with REX HILL Winery to develop their national distribution plan. From 1995 to 2000, Karen joined forces with Wendy Lane to create LaneHinsdale, a marketing and communications firm for hospitality-related companies — Coffee People, Erath Winery, The Heathman Hotel, to name a few.
Currently, Karen owns and runs, The Cellar Door, a personal wine buying service — similar to a personal shopper — based in Portland. Her company also provides consultations on wine cellar design, event planning, menu and wine pairing.
Karen's personal passion is giving back to her community through dedicating time, talent and resources to nonprofits that support children and families in her community. She says, "Over the years, my greatest moments have been participating with many organizations to provide hope and opportunity to so many deserving people."
Her current civic contributions include: board of directors of AAA Oregon/Idaho, board of directors and chair of Self Enhancement, Inc., board of directors of the Classic Wine Auction, member of OHSU Center for Women's Health Circle of Giving, and member of the organizing committee for St. Andrew Legal Clinic Wine Auction. Her incredible résumé of past civic affiliations is too lengthy to mention.
OWP: How and when did you first become interested in wine? Was there an "ah-ha" wine experience?
In the '70s, my ex-husband was stationed at Fort Belvoir, Virginia, for Engineer Officer Basic Training. We met many officers and their families returning from tours in Europe. They brought back with them a love of wine and many cases to share. We participated in wine tastings and took advantage of the vibrant retail market in the Georgetown area to purchase and continue our wine education. Upon returning to Oregon, we took wine classes from longtime family friend, John Henny. The more we tasted and learned, the more we wanted to be part of this blossoming industry. The "ah-ha" moment came when John Henny agreed to allow us to purchase his wholesale distribution company … and we were in the wine business!
OWP: What would you recommend the Oregon industry do to further enhance its reputation?
Pinot Noir is our flagship grape, and it is a grape of place. Pinot speaks of the soil that nurtures it and the weather and micro-climate that impact it. Improved vineyard practices and sustainable farming have continued to improve our grapes. Encouraging the trade through activities like Pinot Camp and visitors through our broadening cultural/culinary tourism are excellent ways to bring folks here to have "the Oregon" experience and send them home to help spread the word. Our vineyards, like our winemakers' experiences, are maturing, and the quality of the wines that speak of Oregon are increasingly of excellent quality. This dedication to quality is what will guarantee Oregon its rightful place in the hierarchy of top winegrowing regions.
OWP: Besides Oregon, what are your favorite wine regions?
I love Burgundy, the Rhone Valley and Piedmont.
OWP: In your opinion, why are Oregon wineries often underrepresented on Portland restaurant wine lists?
In Oregon, there are no discounts on quantity, no consignment and no returns. Restaurants pay for their wines on delivery. The majority of our high quality restaurants are small, independent artisan producers, and they work carefully to control their inventory costs to protect their profitability. This requires them to limit the number of items on their wine lists and select carefully what best complements their menu. The necessity of these smaller, tightly focused lists collides with the increasing number of Oregon wine labels being produced. Further, our chefs are very cosmopolitan, and they take advantage of the exceptional number of high quality wine available here from around the world.
OWP: What is the current wine-buying trend among your clients?
Customers who frequent The Cellar Door are by and large a curious lot, who love the adventure that wine buyer Bryan Shuttleworth is uniquely capable of providing them. Bryan tastes between 30 to 60 wines per week from around the world and produces weekly Hot Sheets that offer his choices with pithy commentary about each wine. Bryan likes to foresee trends by communicating regularly with favored growers around the world and traveling annually to Europe to assess upcoming vintages, so we can help our customers anticipate delicious drinkers and good values.
Fading Trends: Austria, Germany, Spain, California, Australia
Growing Trends: Sustainable farming wines from all over the world, Bordeaux (outside the classified areas and who can afford them), Southern Italy, Portugal, Greece.
OWP: From your experience, what type and/or region of wine are Portlanders most interested in buying? Why is Italian wine so popular in the Rose City?
Our clients tend to have a regional and international curiosity about wine focused by Bryan's relationships. There is so much wine out there and our clients trust Bryan to taste through the available choices and assist them in finding that best choice at the right price.
Going back to the '60s and '70s, the distribution business in Oregon was dominated by Italian and Greek families. They had deep roots in their countries of origin and imported products familiar to them and popular with fellow immigrants. As wine in general became more popular and quality improved, Italian wine popularity skyrocketed, and these long-established relationships continued to guarantee Oregon would receive a well-priced supply of many of the most sought-after Italian wines. Oregonians know these wines and continue their tradition of supporting them.